Is rape really a fate worse than death?
Barbara Hewson on the PC revival of the idea of raped women as 'damaged goods'.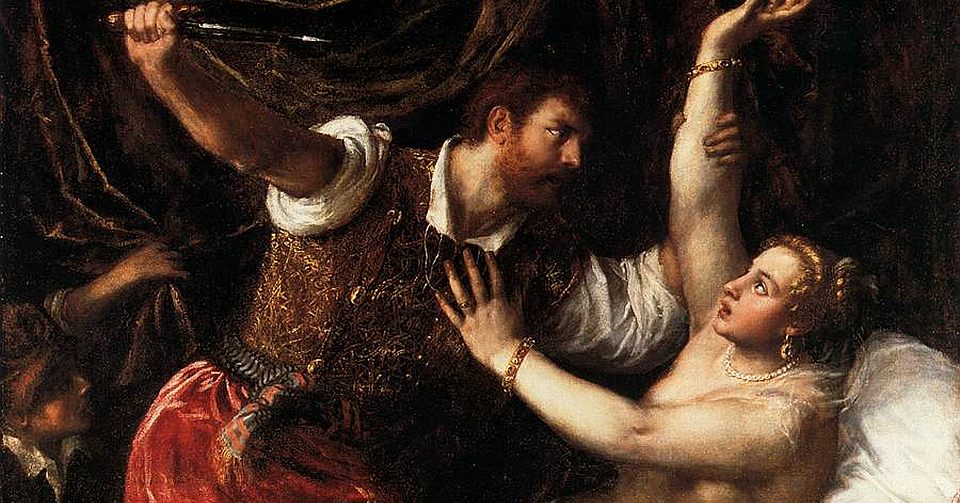 Before the Sexual Offences Act 2003 was passed, the UK Home Office produced a document on reforming sexual offences law called 'Setting the Boundaries', which I wrote about previously for spiked. Then, I was struck by the incongruous use of the phrase 'a fate worse than death' at paragraph 2.10.8 of this official document – seemingly without irony – to describe rape.
Where does this expression come from? The historian Edward Gibbon famously observed of the Gothic pillage of Rome: 'The matrons and virgins of Rome were exposed to injuries more dreadful, in the apprehension of chastity, than death itself.' Edgar Rice Burroughs' popular novel Tarzan of the Apes gave the expression a new twist, when the screaming Jane Porter is carried off by a great ape 'toward a fate a thousand times worse than death'.
The phrase is said to evoke a stereotypical idea of the raped woman as 'damaged goods'. So why should this retrograde idea be making a comeback, in official reports about rape?
The UK Sentencing Council is presently mulling over new sentencing guidelines for crimes of rape and sexual assault. Last year, it published a study commissioned to ascertain victims' views. This is part of an ever-increasing trend to let victims influence what happens in our criminal courts.
The researchers asked victims' groups to help find them some victims to interview, or their relatives. Forty-six volunteered to be interviewed. Twelve focus groups were also set up to identify public attitudes, involving 82 people. This is a very small and unrepresentative sample on which to develop something as important as sentencing policy, for a country with a population of 63million.
One also cannot help wondering if the researchers' resort to victims' groups (who are not identified, but which may include campaigning organisations) may have skewed the views and opinions expressed. The researchers use the same terminology as 'Setting the Boundaries' did, referring always to 'victims/survivors'. This type of terminology evokes a particular view of rape in itself, and has been criticised by some commentators, like Camille Paglia and Katie Roiphe.
A troubling aspect of the research is the suggestion by some interviewees that any form of sexual assault really is a fate worse than death. They regularly described the aftermath of a sexual offence as a 'life sentence'. One parent said, 'getting your son back after something like that, you wish he had died. Because he would be at peace. It's worse than murder…. This is a life sentence for my son.' The researchers note: 'A number of survivors and their families shared this view.'
And these interviewees consistently reported that, irrespective of whether they had experienced one or more offence, it had 'ripped their life apart'. One mother of a victim said: 'I lost my marriage, I lost my business, I lost my son, I lost my home. And I lost my life, basically.'
'Survivors' identified post-traumatic stress disorder, depression, anxiety, inability to sleep and other effects such as physical disability, as long-term effects that 'they directly attributed to the offence'. This perception that everything wrong in their lives is attributable to the crime itself may not, of course, have been objectively justifiable.
One male focus group member, asked to discuss a hypothetical scenario about voyeurism, said: 'He hasn't hurt no one, has he, really, and the woman's going to be majorly pissed off. But it's not going to ruin her life, is it, like someone being raped?'
Victims may use hyperbole, and one can understand any parent being very distressed if their child experiences a serious assault. But such excessive reactions appear to be the culmination of a questionable trend that sees rape as uniquely damaging.
It would appear that some victims and relatives have internalised the idea that this form of crime ruined their lives, and that death was preferable. But the idea of ruined lives is problematic. It is bleakly determinist. Do reasonable people really believe that victims of sexual offences are ruined, or even better off dead?
Predictably, such survivors' views led to a demand that sentencing for sexual offences should be very harsh: an eye for an eye, in effect. But this is not what we traditionally expect from justice in our courts: it is more like vengeance. It is what we find in more primitive societies.
As the legal commentator Helen Reece has pointed out recently, focusing on rape as intrinsically traumatic is contentious. It does not square with many women's experience, which may be why so many women do not consider themselves to have been raped, still less feel the need to report their experience formally as a crime. She argues that we are creating myths about myths, or 'myth myths'.
Giving victims a bleak message like 'your life is ruined', or even 'you're better off dead', shows a preference for a worst-case scenario, when in reality reactions to rape may be very diverse.
Survivors' groups and therapists who perpetuate the notion of ruined lives have much to answer for, it seems. The UK's new victims' commissioner and the secretary of state for justice often blame the court process for making victims of sexual crimes feel terrible – but myths about rape ruining an individual's life have the potential to be far more damaging. It is time to contest them.
Barbara Hewson is a barrister in London.
Picture: Tarquinius and Lucretia (1571), attributed to Titian, via Wikimedia commons.
To enquire about republishing spiked's content, a right to reply or to request a correction, please contact the managing editor, Viv Regan.