No, autistic children are not the spiritual saviours of mankind
Michael Fitzpatrick isn't convinced by a much raved-about autism memoir.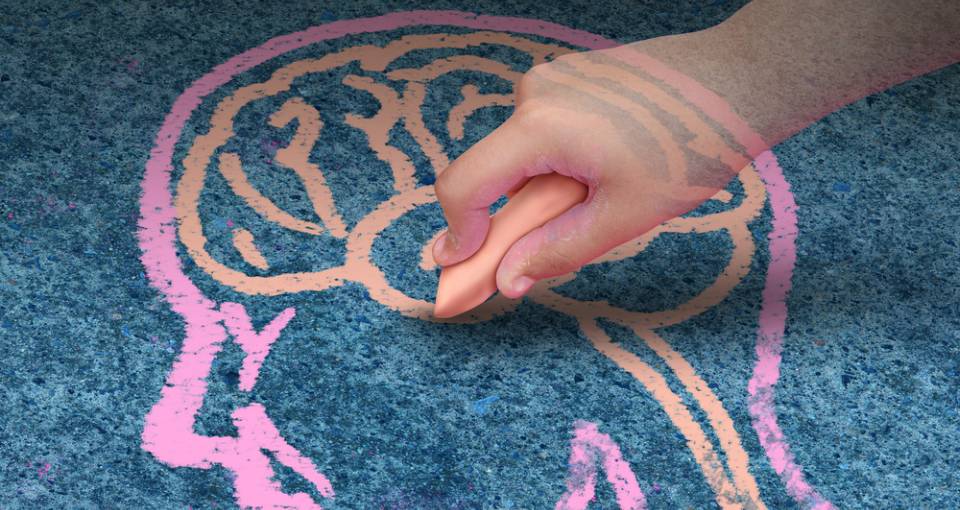 Translated by prize-winning novelist David Mitchell and his wife Keiko Yoshida, The Reason I Jump, a book written by Naoki Higashida when he was 13 years of age, has become a summer bestseller following universally enthusiastic reviews. In his introduction, Mitchell (who has a son with autism) explains that Higashida (now 21), for whom 'spoken communication' is 'pretty much impossible', spells out words on a Japanese alphabet grid, which a 'helper at his side then transcribes'.
For Mitchell – and indeed for many parents and other readers – the main appeal of Higashida's account is that it 'unwittingly discredits the doomiest item of received wisdom about autism – that people with autism are anti-social loners who lack empathy with others'. Mitchell argues that 'emotional poverty and aversion to company' are not symptoms of autism, but consequences of a 'lockdown on self-expression'. He endorses Higashida's repeated assertions that though his feelings are the same as everyone else's, his difficulty lies in finding a way to express them.
It is understandable that this view should be welcome to parents who are troubled by the apparent aloofness of their autistic children. The Reason I Jump reveals one autistic boy who expresses a high level of emotional intelligence. Indeed, Higashida seems to have an extraordinary ability to write authoritatively about not only his own feelings, but also about those of other people with autism and non-autistic people. But whether this account 'debunks the myth' that people with autism lack empathy, as Mitchell claims – on the basis of this single case – remains contentious.
Studies of children with autism suggest that a lack of empathy is a manifestation of a wider difficulty of seeing the world from someone else's point of view – having a 'theory of mind'. In a famous study published in 1985, Simon Baron Cohen and colleagues applied the 'Sally-Anne test' to 60 children (some with autism, some with Down's syndrome and some 'clinically normal') to measure their capacity to attribute false beliefs to others. The results were significant, but not categorical: around 80 per cent of children with autism 'failed' the test, while 80 per cent of children without autism (whether or not they had learning difficulties) 'passed' the test.
Thus around one in five of the children with autism had some capacity for identifying with others – while a similar proportion of children who were 'normal' or had Down's syndrome had some impairment in their 'theory of mind'. These results confirm the widespread experience that, though many children with autism have difficulties in emotional relationships, others may display high levels of affective engagement and interaction (and that some children who are not autistic may experience difficulties in this area).
For Mitchell, Higashida's writing 'offers up proof that locked inside the helpless-seeming autistic body is a mind as curious, subtle and complex as yours, as mine, as anyone's'. The notion that there is a person trapped within the prison of autism whose liberation depends on some interlocutor, whether in the form of a charismatic therapist (like Bruno Bettelheim) or some magical technology (such as 'facilitated communication'), is a myth that has repeatedly reappeared in the world of autism, even though both therapists and technologies have been discredited. Mitchell's scant explanation of the process through which the words appearing on Higashida's alphabet grid 'build up into sentences, paragraphs and entire books' suggests that some scepticism about the relative contributions of the author and his helpers is justified.
It is undoubtedly reassuring for parents of children with autism in Britain to discover in Higashida's account a boy who not only sympathises with their difficulties, but also shares many of the familiar views of middle-aged, middle-class readers in Western society. Thus he expresses a particular 'fondness for nature' and indicates that 'people with autism love the greenness of nature'. He trembles before a 'great statue of Buddha'. He even disapproves of competitive sport: 'I don't really get any pleasure out of beating other people.'
It is when Higashida turns to the wider significance of autism that the moralising sentimentality of this book becomes fully apparent. His approach comes into the category of what the American theologian (and parent of a child with autism) James T Fisher characterises as a 'conversion narrative' which uses 'autism as a metaphor for the human personality facing extreme danger from an increasingly dehumanised mass culture'.
Higashida observes that 'I think that people with autism are born outside the regime of civilisation'. The message from the voice behind the alphabet board is that 'as a result of all the killings in the world and selfish planet-wrecking that humanity has committed, a deep sense of crisis exists'. Higashida claims that people with autism are 'like travellers from the distant, distant past' who have come (like Dr Who?) 'to help the people of the world remember what truly matters for the Earth'. The Reason I Jump echoes the notion promoted by the anti-immunisation zealots of the Canary Party in the US, who believe that children with autism are, like the canaries taken down coal mines to provide early warnings of toxic gases, heralds of environmental catastrophe (see my book Defeating Autism: A Damaging Delusion, p19-22).
After grim warnings of ecological disaster, The Reason I Jump descends into homilies and platitudes: 'However hard an autistic life is, however sad it can be, so long as there's hope we can stick at it'; 'As long as we learn to love ourselves, I'm not sure how much it matters whether we're normal or autistic'; 'Our vision of the world can be incredible, just incredible'; 'Every single thing has its unique beauty'.
Many parents will recognise Mitchell's experience that the vast literature about autism is of little practical help in the day-to-day difficulties of raising a child with autism. But I fear that the translation and endorsement of this book reinforces more myths than it challenges. Like Mitchell, like other parents, I have spent much time pondering what is going on in the mind of my autistic son. But I have come around to agreeing with the pioneering Austrian paediatrician Hans Asperger that 'the autist is only himself' – there is nobody trapped inside, no time traveller offering redemption to humanity, and no sort of canary.
I believe that my son enjoys swimming pools because he likes water, not because, in the fanciful speculations of Higashida, he is yearning for a 'distant, distant watery past' and that he wants to return to a 'primeval era' in which 'aquatic lifeforms came into being and evolved'. Like Bartleby in Herman Melville's wonderful short story of 1853, he is 'always there', completely himself. As Melville memorably concludes, 'Ah Bartleby! Ah humanity!'
Dr Michael Fitzpatrick is the author of MMR and Autism: What Parents Need to Know (buy this book from Amazon(UK)) and Defeating Autism: A Damaging Delusion (buy this book from Amazon(UK)).
The Reason I Jump: One Boy's Voice From the Silence of Autism, by Naoki Higashida, translated KA Yoshida and David Mitchell, is published by Sceptre. (Buy this book from Amazon(UK).)
Picture: Lightspring / Shutterstock
To enquire about republishing spiked's content, a right to reply or to request a correction, please contact the managing editor, Viv Regan.