Ban the evil of horse riding now!
When will our legislators act to end this senseless equine-related carnage?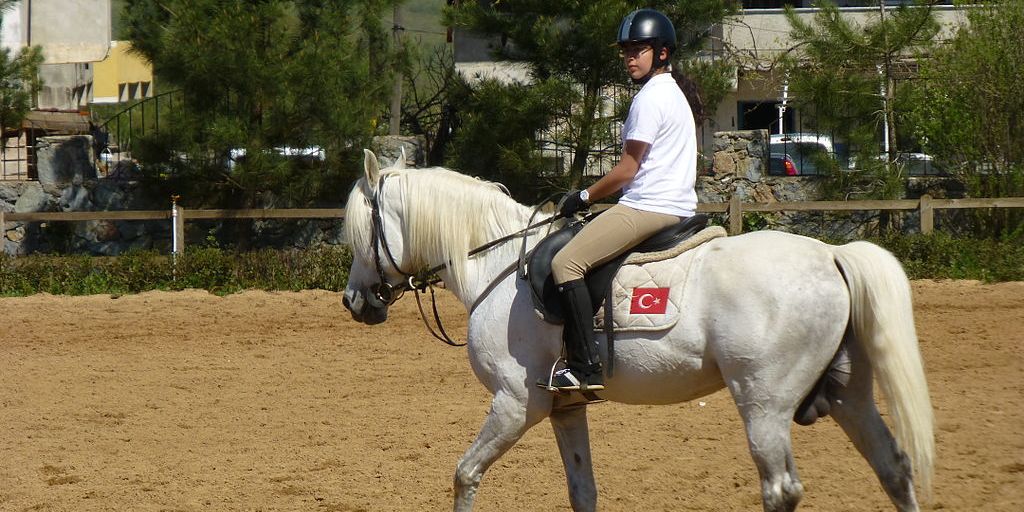 Oh. My. God. How long is it going to be before the authorities act to prevent senseless deaths like this? What kind of a country allows this sort of mindless activity by a few avowed enthusiasts in the face of not only deaths but many more injuries? Such behaviour may have been necessary a hundred years ago, but today it is the preserve of hobbyists who subject poor, defenceless animals to their own twisted pleasures. For shame, Britain. When will enough be enough?
I am talking of course about horse riding or, as drugs expert Professor David Nutt memorably described it, 'equine addiction syndrome' or 'equasy'. According to the BBC, horse riding kills at least 10 people per year in Britain, causes at least 100 traffic accidents per year (harming innocent people!) and is the cause of three per cent of all spinal injuries in the UK. It is 20 times more dangerous than riding a motorcycle. But, alas, Britain's horse culture is here to stay. The horse lobby has many friends in Parliament. You might say 'the neighs have it'.
Why talk about horses? Because the emotive and remarkably ignorant response, particularly by ban-happy Brits, to the Navy Yard shooting on Monday – in which technical contractor and former Navy reservist Aaron Alexis killed 12 people before being shot by police – makes no more sense than a campaign against horse riding. The tragic shootings in Washington provoked a burst of self-righteous schadenfreude from gun-control enthusiasts. Senator Dianne Feinstein, a leading advocate of gun-control legislation, mourned 'the litany of massacres' the country has suffered in the form of mass shootings. BBC correspondent Mark Mardell noted that that 'one thing is missing from this [gun control] debate – open minds. The assumption in Britain is that another shocking mass murder will make people more open to gun control. But the debate is so emotional, so partisan, that the two sides are already lined up.' (It would be hard to figure out what these two sides might be from Mardell's reports – he only seemed to present one of them.)
The Guardian's Jonathan Freedland was similarly indignant in his sophomoric lecture to Americans, arguing bizarrely that a lack of legislative response to a shotgun rampage by a maniac damaged America's standing in the world. The New York Daily News carried the bold front page yesterday – SAME GUN, DIFFERENT SLAY, calling congressional representatives 'gutless cowards'.
However, the prize for effrontery must go to Piers Morgan, the British CNN commentator who makes his home in the United States. (Their loss is our gain, as most Brits say.) Ignorant of the facts, Morgan tweeted: 'The Wash Navy Yard shooter had 3 guns including AR-15 assault rifle – same killing machine used at Aurora and Sandy Hook.'
Unfortunately for the NYDN and our Piers, who truly shoots from the hip, it turned out that the weapon initially used was not the 'evil' AR-15, but a shotgun – which no proposed legislation seeks to ban. As Time magazine admitted, the weapon Aaron Alexis used in the Washington Navy Yard shooting appears to have been purchased in accordance with current laws and would still be available even under the most extreme proposed restrictions on gun ownership. Even Britons, subject to some of the tightest gun controls in the world, can still purchase shotguns.
How did those decrying the lack of gun legislation respond? 'Lots of confusion over exactly what guns Wash Navy shooter used', tweeted Morgan. 'But do you think it matters to the victims?' Well, Piers, imagine if I had been going around in public forums declaring that horses bit 24 people to death in the United States last year, but it turned out that it was dogs that caused all that carnage. It's an easy mistake to make; horses and dogs both have four legs, right? Does it really matter to the victims whether it was dogs, donkeys, horses or combine harvesters? Obviously, the answer is to BAN HORSE RIDING NOW.
Those who had cried the loudest over the AR-15 then switched focus; the issue now was that the Navy Yard shooting was part of a pattern of mass shootings. Democratic senator Chris Murphy noted in a press conference: 'They're gonna be talking about the fact that if Congress doesn't do something, we're gonna be looking at these mass shootings as a pretty regular occurrence in this country.' Similarly, Piers Morgan lectured: 'It is an undeniable fact that mass shootings in America have surged since 2007. Gun lobbyists who deny this are cynical liars.' Morgan included a widely cited article in the left-wing magazine Mother Jones denoting mass shootings since 1982. Later, the insouciant Morgan triumphantly tweeted: 'Britain/Australia/Germany/Japan all have mental-health issues and violent video games. They just don't have the guns. Do the math, America.'
Perhaps you should do some maths, Piers. Even if Mother Jones was a little reticent about the total casualties, I calculated that there have been 509 deaths in mass shootings in the United States since 1982. That averages 16.4 deaths per year. Taking into account America's much larger population, that's a lower rate than horses kill in Britain.
All of which brings me back to horse riding…
Kevin Yuill teaches American studies at the University of Sunderland. His latest book, Assisted Suicide: The Liberal, Humanist Case Against Legalisation, is published by Palgrave Macmillan. (Buy this book from Amazon (UK).)
To enquire about republishing spiked's content, a right to reply or to request a correction, please contact the managing editor, Viv Regan.