In praise of cheap flights
Environmentalist critics of airport expansion are really disgusted by those set to benefit: the flying masses.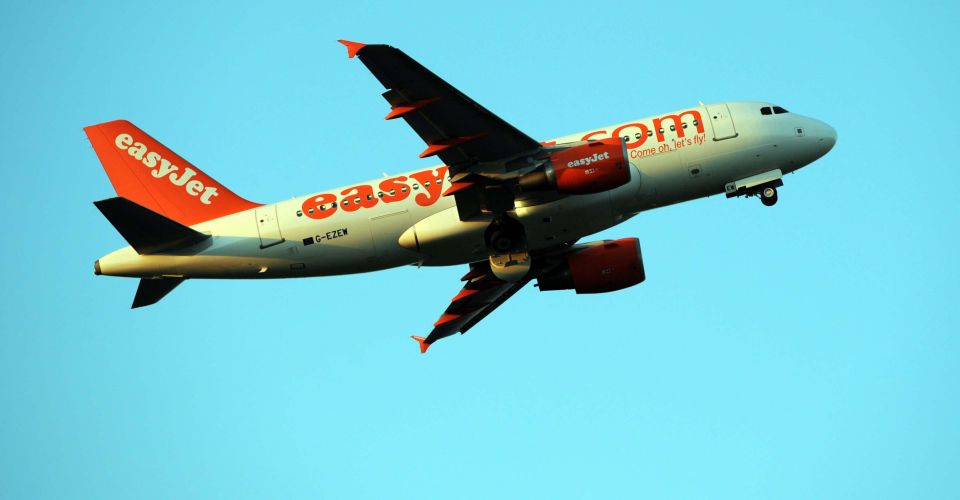 The expansion of air travel that has taken place over the past three decades is one of the greatest economic success stories of our time. The number of passengers passing through the UK's airports has grown from around 60million per year in the early 1980s to over 210million today. Heathrow alone now handles more passengers per year than all UK airports taken together handled 30 years ago.
Within less than a generation, air travel has been transformed from a luxury good to a mass-market product. It has become accessible to low-income consumers: according to airport surveys, among leisure travellers resident in the UK, over 13million reported incomes of less than £17,500 per annum in 2011. This increased accessibility has hugely changed travel patterns and leisure habits. The aviation industry and the recreation industries surrounding it have grown in size, variety and sophistication.
But that success story may well have reached its zenith in 2008. If the feeble economic recovery lasts, flight activity will probably soon climb back to pre-recession levels, but it is unlikely to find its way back to its prior growth path. The large airports in south-east England are bursting at the seams, and although airport operators are keen on building new runways, without political approval, their hands are tied. The government, meanwhile, is doing its best to postpone a decision on the matter, for example by setting up commissions which, after months of study, reconfirm the obvious.
Part of the reason for this political inertia is that airport expansion is hugely unpopular among the residents who live close to an airport. But that is not the whole story. It is also true that environmentalist campaign groups, journalists and academics have succeeded in stigmatising aviation as a 'dirty' industry. They have successfully talked people into feeling guilty about flying. Hence qualitative studies on social attitudes show that people quickly become defensive and uncomfortable when questioned about their travel habits. The opponents of air travel have not won the debate, but they have managed to set its tone.
Airport expansion still has many supporters, but take a closer look at their arguments, and you will find that they always hide behind a merely instrumental defence of air travel. Air links, we are told, are needed so that British businesses can gain access to emerging markets before their continental European competitors get there. Air links are also presented as a means to attract overseas investors to the UK. Air travel, it seems, is only defensible insofar as it is an input in the production of something else. Supporters of airport expansion no longer dare to defend leisure travel that serves no purposes other than recreation and pleasure.
But if airports really primarily existed for business and cargo flights, we would not actually need additional airport capacity at all. All we would then have to do is push out leisure travellers, so that business travellers can have the airports all to themselves. This could be done, for example, through an excise tax which makes air travel prohibitively expensive, but which are tax-deductible for companies as business expenses. In other words, the indirect defence of airport expansion is a dead end. Supporters of airport expansion should stop hiding behind such excuses, not because they are wrong but because there is absolutely nothing to hide from. Environmentalists' arguments against air travel are seriously flawed.
One can make an environmental case for the taxation of carbon emissions. This happens indirectly through air-passenger duty (APD), which is levied on all flights to or from the UK. However, the purpose of such a tax is not to eradicate air travel, nor to push it to the lowest possible level. Its purpose, rather, is to broadly 'internalise' the external/social cost of the activity. Yet most available estimates of the social cost of carbon suggest that APD rates are, if anything, already too high for this purpose. This means that air travellers are already being overcharged for the minor environmental damage they cause.
In addition, flights within the European Economic Area are subject to the EU's emissions trading scheme (ETS), which caps the total amount of carbon that the sector can emit. If APD on its own is already likely to go beyond enforcing the polluter-pays principle, the combination of APD and ETS definitely does. Flying is not 'too cheap'. It is too expensive, even if we accept, for the sake of the argument, that 'decarbonisation' ought to be a policy goal.
So what are environmentalists complaining about? The concerns they raise have already been solved, if not over-solved. But of course, the environmentalist opposition to air travel has never been about climate change alone. In my recent paper, Depoliticising Airport Expansion, I review some of the environmentalist literature against aviation. I document how consistently publications that start with a discussion of climate impacts morph into an aesthetic critique of mass tourism, which is sneered at as tacky and vulgar. This can already be seen in the choice of vocabulary, with terms like 'binge flying', 'binge mobility', 'trophy tourism' etc, being standard fare in the literature. In this mindset, clamping down on low-budget tourism quickly becomes a goal in its own right, rather than an unfortunate side-effect of combatting climate change.
A recurring theme in the literature is that low-budget tourists are not interested in the cultural particularities of the places they visit, that their experience of travelling is shallow, and characterised by superficial pleasures. Maybe so, but such complaints have nothing to do with the climatic impact of their journeys. There is a simple way of assessing whether an author is really chiefly concerned about environmental impacts, or whether their main issue is their personal disapproval of other people's travel habits. I call it the 'teleportation test': When reading a paper that makes a case against cheap air travel, just ask yourself to what extent that paper would have to be rewritten if air travel were replaced by a hypothetical technology of carbon-free mass teleportation.
The papers that I am reviewing clearly fail the teleportation test. If references to carbon emissions were dropped, they could still be republished as a stand-alone sociological critique of mass tourism. They would only need a major rewrite if low-budget tourists suddenly started flocking into foreign museums and temple ruins.
The opponents of air travel are entitled to their dislike of mass tourism, but we should not mistake their sneering for sound environmental arguments. Insofar as air travel does cause environmental externalities, these have already been addressed and internalised. Therefore, no sensible case for blocking airport expansion remains. The 'democratisation' of air travel has been a great economic success story, and it should not be cut short by infrastructure capacity constraints. If the success story is to continue, airports in south-east England have to be allowed to expand.
Kristian Niemietz is a senior research fellow at the Institute of Economic Affairs (IEA). He is the author of the papers Depoliticising Airport Expansion and Abundance of Land, Shortage of Housing; as well as the monographs Redefining the Poverty Debate and A New Understanding of Poverty.
Picture: Barry Batchelor/PA Archive/Press Association Images
To enquire about republishing spiked's content, a right to reply or to request a correction, please contact the managing editor, Viv Regan.