Stop taxing our patience with this petty politics
The obsession with tax rates reveals all the parties' lack of economic ambition.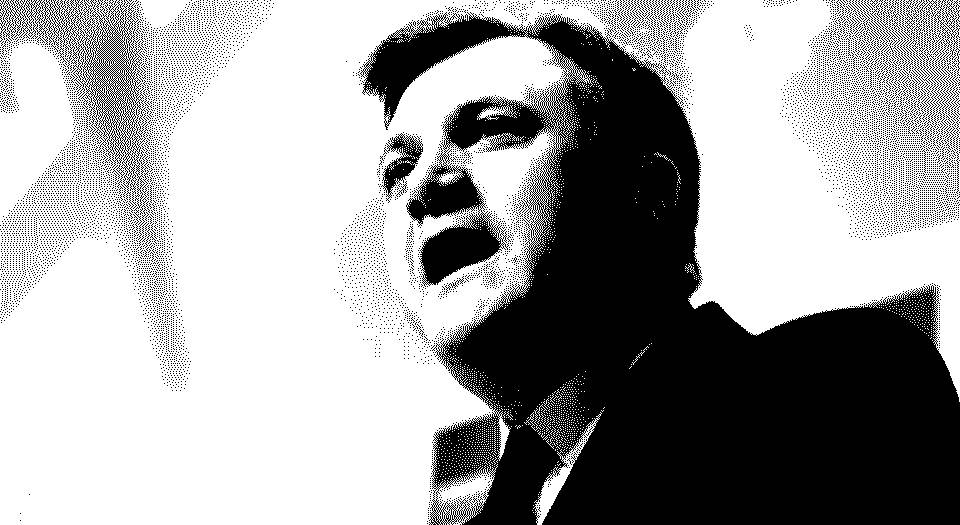 You can tell that the starting pistol has been fired on the next UK General Election campaign. With about 15 months to go before the big poll, talk has turned to that mainstay of election campaigns for the past 20 years and more: income-tax rates. It's tempting to say 'wake us up when it's all over'. This recurring debate displays just the kind of narrow, nitpicked differences between the major parties that has turned voters away in cynical dismay at the paucity of political discussion.
But here's the news: the announcement by Ed Balls, Labour's shadow chancellor of the exchequer, that a Labour government would hike the top rate of income tax – for those earning £150,000 per year or more – back up to 50 per cent illustrates a new low in an already dismal political landscape.
Balls argues that at a time of austerity, when we are supposedly – to use the words of UK prime minister David Cameron – 'all in this together', it is unfair for the Conservative chancellor of the exchequer, George Osborne, to have reduced the top rate from 50 per cent to 45 per cent in March 2012 for the richest section of society.
In his speech to the Fabian Society last weekend, Balls said: 'The latest figures show that those earning over £150,000 paid almost £10 billion more in tax in the three years when the 50p top rate of tax was in place than when the government conducted its assessment of the tax back in 2012. And when the deficit is still high, when tough times are now set to last well into the next parliament, when for ordinary families their real incomes are falling and taxes have risen, it cannot be right for David Cameron and George Osborne to have chosen to give the richest people in the country a huge tax cut.'
There has been plenty of criticism of the new Labour policy: it is 'anti-business', said some. Others questioned Balls' figures, suggesting that the 50 per cent rate has actually only raised an additional £100million. Even a senior Labour figure, Lord Myners, ridiculed Balls: 'The economic logic behind his thinking would not get him a pass at GCSE economics.' Critics of high tax-rates argue that they raise little extra money because high earners have a greater incentive to find ways to avoid tax – or just don't bother coming to live and work in the UK in the first place.
For Balls to pose this as a question of principle seems absurd. For almost the whole of the previous Labour government's last term, from 1997 to just before the General Election in 2010, the top rate of tax was 40 per cent – even lower than it is now. Clearly, the government that both Balls and the party's current leader, Ed Miliband, were senior figures in had no problem with lower rates of tax.
Balls' intervention – and his patronising language – looks like a sop to the Labour Party's own activists and a desperate response to the cry from Labour-friendly commentators for the party to do something different, to strike a blow at the 'fat cats'. In fact, it's worse than that. It is a symbol of the way in which the British political class – and the left in particular – has given up on the idea of economic growth.
In the past few years, both the Lib-Con coalition government and the Labour opposition have obsessed over bringing down the public-spending deficit. Admittedly, the deficit is a problem, with annual government spending still roughly £100 billion per year higher than government income. But the debate about how to deal with this problem has centred on which narrowly different mixture of higher taxes and lower spending the various parties would implement. The result is a petty discussion about how to divide up the nation's wealth, with the left especially keen to make those at the top pay more.
What has been absent is any attempt to increase wealth – in other words, to raise productivity and economic growth. Which is tragic, because the only way out of the current bind is to get more people into jobs and to raise company profits so that more taxes are paid and fewer people need to rely on welfare benefits to survive. In turn, that would require a thoroughgoing obsession with tackling the barriers to growth – whether it is red tape, inadequate infrastructure, poor education or risk-averse investors. Growth of sorts may be returning to the UK economy – with an encouraging fall in unemployment announced last week – but that growth is likely to be anaemic and short-lived without a determined effort to enable more wealth creation.
In this regard, the modern left is particularly culpable. While the right still maintains at least a rhetorical attachment to economic growth, so-called radicals have turned into a militant wing of Her Majesty's Revenue and Customs, devoting enormous energy to calling out companies and millionaires that supposedly pay too little tax. Liberal commentators have spent the past few years heaping praise on groups like UK Uncut, while journalists have expended enormous effort trying to uncover 'the truth' about corporate tax-dodgers. Labour's Margaret Hodge has exploited her role as chair of the Commons Public Accounts Committee to fashion herself as a latter-day Boudica, taking great pleasure in humiliating big companies about their tax affairs.
What is absent is any vision of how Britain could be transformed into a vibrant, productive economy with jobs and wealth for all. If the tax rates that apply to a tiny proportion of society are to become the centre of political debate for the next year, we might as well set our alarm clocks for 8 May 2015.
Rob Lyons is associate editor at spiked.
To enquire about republishing spiked's content, a right to reply or to request a correction, please contact the managing editor, Viv Regan.