Flying has never been safer
More people are flying than ever before, and there are fewer accidents.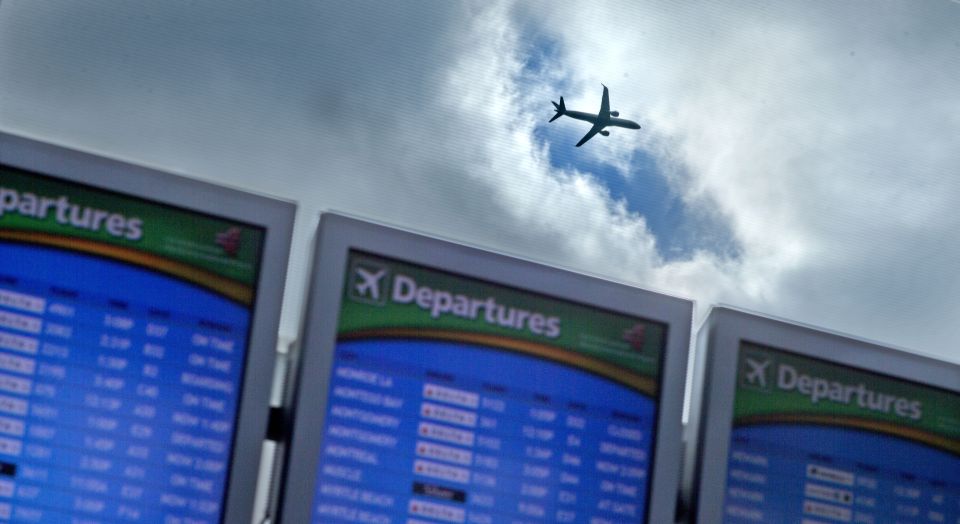 The revolution in low-cost flight, brought about by the deregulation of the European air-transport market in 1997, has meant that flying has become an integral part of Europeans' lives. Nowadays, we do not lose touch with friends and relatives on the other side of the continent; a short-notice business meeting in another country, or even a mini vacation, are now also within reach of most people.
Before 1997, the European air-transport market was tightly regulated. Air fares were high and locked on a bilateral basis between countries, with airlines under tight control by national governments. No wonder traffic on EU routes has increased by 140 per cent since 1997. Deregulation, and the greater mobility it has generated, has contributed more to a common European spirit than most treaties put together.
The cabotage regulations were essential to this. They made it possible for an Irish carrier like Ryanair to fly between two unrelated countries, like Sweden and the UK, at a remarkably low cost. This not the case in the US; a European airline can fly you to and from the US, but you are not allowed to fly on a non-American carrier between, for example, New York and Chicago.
Bjørn Kjos, a former fighter pilot and now CEO of budget airline Norwegian, plans to bring the low-cost model to transcontinental flights – from Europe to America and Asia. In doing so, Kjos is positioning himself as a key rival to Ryanair's Michael O'Leary, not only as the boss of a low-cost airline, but also in the field of flamboyant management. Long-haul operations will be moved from Norway to Ireland, pilots and crews will be based in Bangkok, while flight attendants will be hired in the US. Kjos is confident that this novel approach will enable Norwegian to offer fares at half the price of its competitors.
But Kjos is facing stiff opposition from the unions, airlines and pilots who see his plans as a backhanded attempt to outsource work to cheaper labour and undercut competition, calling it the 'Walmarting' of the airline industry. The global airline alliances – Star Alliance, SkyTeam and Oneworld – that dominate flights across the Atlantic are also terrified of low-cost competitors on this route. Fearful that the drive to lower prices will result in a drop in safety, some are calling for new regulation to keep the low-cost flight industry in check.
So, how have operators like Ryanair and Norwegian managed to bring prices down, and has it come at the price of safety? Well, by flying just one type of aircraft, low-cost carriers are able to make significant savings, as it allows for the bulk-purchasing of aircraft and greater efficiency in terms of maintenance. What's more, by scheduling point-to-point flights between smaller airports, rather than between larger hubs like Heathrow, each airplane can be used for several more flights a day.
Airlines found that passengers were more interested in low fares than in-flight perks. And, with help from deregulation, flying has subsequently gone from being a highly regulated luxury to something affordable for almost everyone. Furthermore, it should be noted that of 460 commercial airports, only around 15 per cent are profitable, meaning the vast majority are reliant on subsidy. Thus, like riding the bus, flying today is primarily aimed at the consumer's benefit, rather than exorbitant profit margins.
But what about safety? Are budget airlines cutting corners in the drive to cut costs? Hardly. If anything, the automation of the industry which has helped drive costs down has also greatly improved safety. Nowadays, over the course of a 10-hour flight, the flight crew controls the plane manually for about an hour. Specialised safety systems minimise the impact of the pilot's manual mistakes and their input is only really needed in the case of a genuine emergency – which is increasingly rare.
The result is that flying has never been safer than at present, even with the arrival of low-cost companies and many more flag-carrier airlines from poorer countries. Planes and engines have become more reliable. Advanced navigation and warning technology has sharply reduced once-common accidents like mid-air collisions or crashes into mountains in poor visibility. Today's airplanes can detect severe turbulence or wind shear, avoiding them altogether. Engines are better built, so passengers rarely ever notice an engine failure. Regulators, pilots and airlines share much more extensive information about hazards in order to prevent accidents. Impressively, low-cost airlines are able to maintain high-standards while keeping expenses low.
Regulatory frameworks are important. Indeed, the global regulatory and corporate associations like the International Air Transport Association (IATA) help low-cost airlines by stating clear rules that enable them to operate cheaply. However, further regulations would be a burden these carriers would not be able to afford.
The 'open skies' policy has benefited European consumers, airlines, airports and employees, with more jobs being created in the industry since 1997. Imposing greater regulation for the sake of the environment, safety, or to assuage the concerns of staff and competitors, will reverse this process. The masses would have to make do with fewer and more expensive flights. Rather than endlessly criticising low-cost carriers, it would be far better, for passengers and the economy, if deregulation went further.
Waldemar Ingdahl is a science and technology journalist based in Stockholm. Visit his blog here.
Picture: PA
To enquire about republishing spiked's content, a right to reply or to request a correction, please contact the managing editor, Viv Regan.