Baby Bonds: patronising parents
Parents don't need policymakers' help to love their children.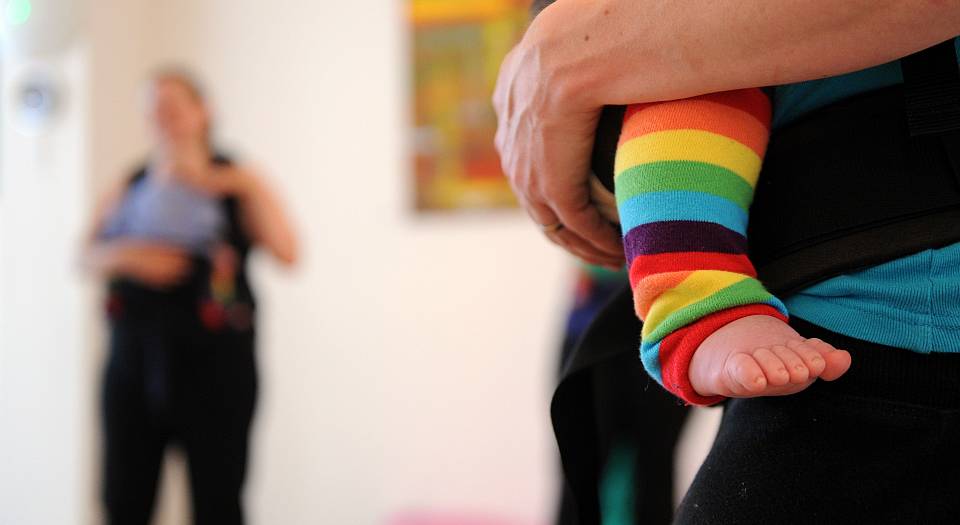 In recent years, the demand that 'something must be done about parents' has grown consistently louder from politicians and policy advocates. Last week, the Sutton Trust, a charity which claims to be concerned with educational inequality, became the latest organisation to add to this culture of parent-blaming. The publication of the trust's Baby Bonds report achieved dramatic headlines, with the statement that '40 per cent of children lack secure bonds' to their parents.
This problem of 'insecure attachments' was identified as a key causal factor in a range of social problems, including educational underachievement, the UK's lack of social mobility, as well as the rate of obesity and mental-health problems. This was because, the report claims, a child's attachment to its parents underpins all other aspects of emotional and cognitive development. Therefore, the report concluded, parental attachment determined a child's 'later wellbeing and attainment' more than 'family income, parental education or the school environment'.
The idea that bonding between mother and baby can be the root cause of social problems has been around for centuries. However, this idea was given legitimacy by 'attachment theory', which was developed in the 1950s and 1960s by John Bowlby and Mary Ainsworth. Although attachment theory has been criticised in the past for its faulty diagnostic methods and its naturalisation of 'maternal instincts', it has come back into fashion recently. Now, it is applied to fathers as well as mothers and is supposedly reinforced by neuroscientific research. In the past, concerns that some mothers failed to act on their 'maternal instincts' tended to be identified as a particular problem only in a small minority of mothers. What is extraordinary about the Baby Bonds report is the claimed magnitude of the problem, and the use of bonding as the prime explanation for social inequalities. If 40 per cent of children lack functional attachment, it is very hard to hold on to any idea of normal parental love occurring 'naturally', whether through 'maternal instinct', a romanticised unconditional love for cute babies, or just a sense of shared humanity expressed in caring for society's most vulnerable new members.
The report states that one in four children have 'avoidant attachment', meaning that they 'avoid their parents when they are upset, because they ignore their needs', and a further '15 per cent of children' (rising to 25 per cent in disadvantaged cohorts) display disorganised or resistant attachment 'because the parent often amplifies their distress or responds unpredictably'. Parents who are either poor or young, the report claims, are very likely to 'fail' to nurture secure attachments with their babies, thus condemning their offspring to a life of stunted emotional development, educational underachievement and ultimately failed lives. Charming.
Although this seems a very obvious a case of blaming people at the bottom for getting themselves stuck in a 'cycle of disadvantage', in the week prior to the publication of the report, The Sunday Times reported that the authors of Baby Bonds had proposed that middle-class mothers also require professional instruction to love their babies. The authors suggested that a pre-emptive approach to parenting would solve this issue, whereby parents-to-be are targeted for professional training from pregnancy onwards – something that would require a universal screening approach to identify those 'at risk' of failing to bond with their babies.
The Baby Bonds report is only the latest example of what has been called 'the first three years movement' – an alliance of politicians, policy advocates and academics who insist that social problems, from unemployment to mental health, are caused by the experiences of early infancy, and that parenting ultimately determines these experiences. These claims are founded on the idea that a child's emotional development is set in the time between their birth and when reaching three years of age. This is the age when the brain, it is argued, is uniquely vulnerable to parental influence.
The report is a textbook piece of advocacy 'research'. In fact, no actual new research has been conducted. Instead, it's a chance to repackage some old findings, grab some headlines and trot out academic spokespeople to make scientific-sounding claims and endorse some pre-existing solutions to the problem, in this case parent-training programmes such as the Family Nurse Partnership, Incredible Years and Circle of Security. Meanwhile, the advocates failed to acknowledge the real complexity and even contradictory nature of the findings, and there was little discussion of the methodology involved in the report.
The language used in Baby Bonds indicates that, as well as promoting the growing parent-training industry, 'early years' advocates are also in the business of redefining how family life is understood. According to the report, parents are a child's 'first teachers' and 'first caregivers' who make 'investments' in their children by offering 'linguistic and cognitive stimulation'. The home is not a special haven of love and intimacy but a 'learning environment', like a school, only peopled with inadequately trained 'caregivers' who may be inadequately equipped to form 'affectional bonds'. The report claims that the frequency with which parents spend time talking, reading and playing with their children – alongside the number of family days out – is 'more strongly associated with children's later wellbeing and attainment' than 'family income, parental education or the school environment'.
Therefore, nurturing a child is reducible to 'parenting style', which should be 'attuned' and 'sensitive' at all times. Parental love can apparently be improved by filming parents 'interacting' with their babies and playing back the video to them, with a professional interpreting their baby's responses and encouraging the parents to 'reflect' on their attachment-forming behaviour. Parents can apparently even get better at cuddling their babies by being trained in 'infant massage', an important component of which is that the parent must ask the baby's permission before they touch them.
Picture by: Jens Kalaene/DPA/Press Association Images
To enquire about republishing spiked's content, a right to reply or to request a correction, please contact the managing editor, Viv Regan.