Condoms in porn: a threat to freedom of expression
Forcing condoms on porn performers undermines artistic freedom.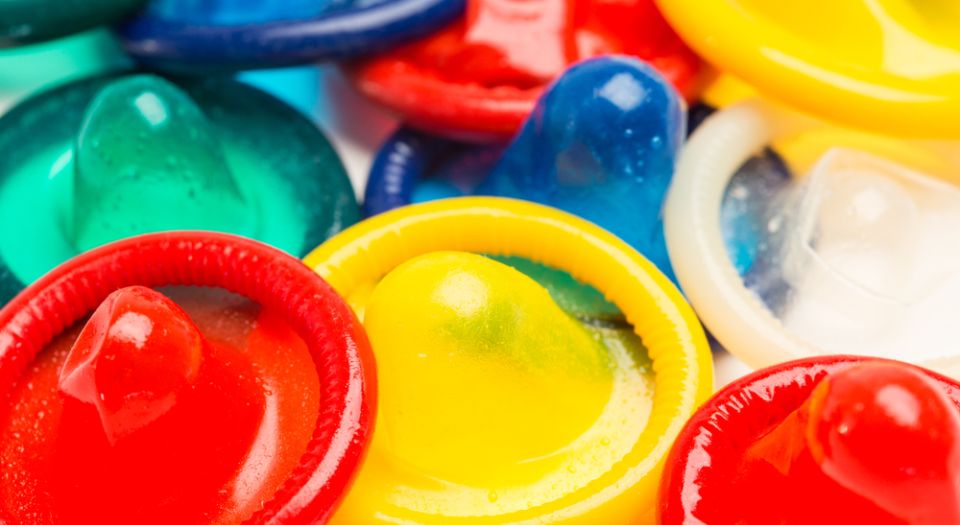 Picture the following scene. You and your partner are a pair of rather unabashed exhibitionists. You spend your weekends producing home videos that you upload to an amateur-porn site for money. In the middle of a passionate scene your bedroom door is opened. A health-and-safety inspector with a clipboard strolls in and begins inspecting your partner's appendage. He notes that your partner is not wearing a condom. Because of this, he says, you face civil or criminal charges under the County of Los Angeles Safer Sex in the Adult Film Industry Act. You attest to your clean bill of health and your partner's consent, 'but alas', the inspector replies, 'crucially you are without a condom'.
It has been almost a year-and-a-half since this legislation, also known as Measure B, was passed with a 57 per cent majority vote in Los Angeles County. Since 14 December 2012, actors performing in adult films have been required to wear condoms.
Measure B is a self-avowed public-health policy. The ordinance states that Measure B is needed to ensure the industry 'cleans up and protects its performers, and the general public, from the spread of disease'. It is also felt that the act will bring the adult industry into line with other work-and-safety regulations: 'The public-health department regulates restaurants, tattoo parlours, vending machines, laundries, swimming pools and more. The adult film industry should also be regulated.' It would seem, then, that Measure B is just another everyday workplace health-and-safety restriction. As Michael Weinstein, founder of AIDS Healthcare Foundation and a Measure B proponent, argues: 'Dentists must wear latex gloves; construction workers wear hard hats; machinists wear goggles. Why should porn performers be different?'
However, we should be worried about Measure B. It is not a harmless piece of health-and-safety legislation; it is yet another act of top-down paternalism. Unhappy with the risks porn stars are consenting to, the Los Angeles County population has demanded that porn stars wear condoms to protect themselves. Metaphorically, 57 per cent of Los Angeles County has jumped into bed with the porn stars and insisted they put something on the end of it. This is regrettable; liberty must extend to making choices others would disapprove of. But more importantly, and in answer to Michael Weinstein's question, porn performers should be treated differently because they are undertaking an expressive act. Measure B is not only a health-and-safety policy, but also a restriction on actors' and directors' freedom of expression.
In order to understand why, we could ask: is a condom all you need to assure the safety of actors performing in adult films? What other risks have we missed? Anyone who has watched pornography will know that there are many more ways that STIs can be contracted on set than just penetrative sex. Condoms are only likely to provide limited protection. If we are concerned about the safety of porn stars, surely more regulation is needed. But where would it end? Dental dams? Gloves, masks and goggles? Porn stars James Deen and Jessica Drake parody this line of reasoning in a Vote No on Measure B campaign video (SFW). The end result of this legislation will be sterile sex scenes that would be better-placed in Naked Gun than in an adult film.
Although the video is a parody, it demonstrates an important point: using condoms changes the content that is produced in porn and stifles the actors' and producers' creative agency. Porn star Kayden Kross argued in a recent court case that condoms are a reminder of the real-world concerns of pregnancy and disease. The inclusion of condoms means adult films are unable to suspend those concerns, and that the element of fantasy can be lost. Of course, the converse of Kross's point is also true: by forcing condoms on all porn films, it would be impossible to produce a film that does deal with those concerns. With condoms, you can't direct a film featuring natural conception, for example. The advent of polyurethane and latex condoms is also relatively recent, and their use anchors a film to a particular period in time. In one porn film, California Dreamin' 1, condoms have been digitally removed in post-production to give the impression of intercourse in a pre-condom era. The presence of condoms also changes the visual aesthetics of a film, with an arguably sanitising effect: unusual and more unsavoury sex acts become impossible to perform.
In short, like film and art more generally, pornography is an expressive form. Although its primary purpose is to arouse, it still involves an exploration of ideas of sexuality. This is altogether different from working on a construction site or as a dentist. For those still sceptical, we only have to consider the effects of enforcing health-and-safety regulations on film actors. Django Unchained would have been an odd film if Jamie Foxx had to wear a polycarbonate riding hat when on his horse.
The importance of a person's right to express themselves should not be understated. It must supersede any benevolent urge we have to restrain them from harming themselves.The Western world's conception of liberty is most compelling because, at least in theory, it is prefaced on the idea that we must be free to pursue our own conceptions of the good life, and to express to others what we think it may be. Fantasy and sexuality, and their artistic and aesthetic expression, are intimately related to this broader search for truth and meaning. What Measure B reminds us is that the threats to our liberty are greater and more insidious than they may at first seem. Measure B is not just a public-heath policy; it is an affront, albeit slight, on freedom of expression. As adult actress Stoya reminds us:
'Career sex workers shouldn't have their jobs used as excuses to strip them of rights. The personal is still political.'
Paul Tanner is a writer and researcher.
To enquire about republishing spiked's content, a right to reply or to request a correction, please contact the managing editor, Viv Regan.