Free speech is more than just a value
This lived liberty is no business of UK politicians.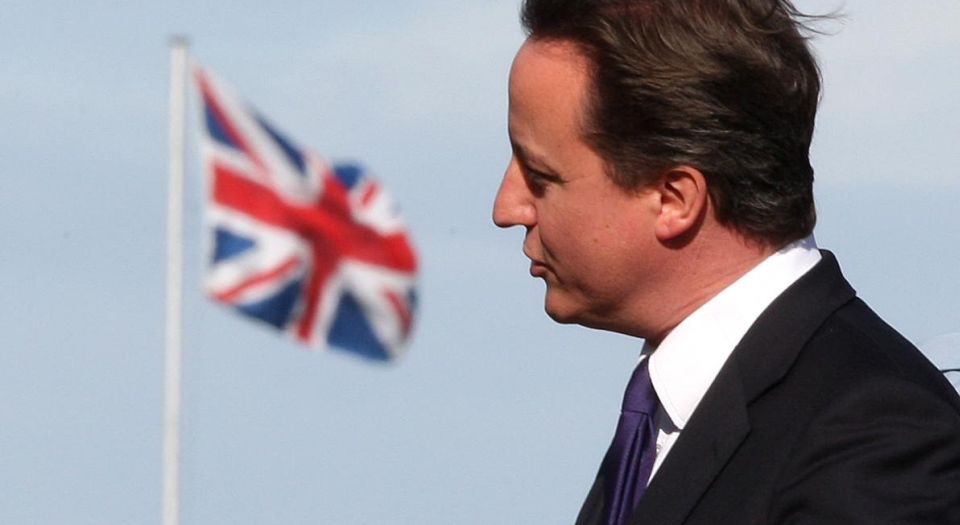 In response to the 'Trojan horse' schools scandal, in which academies in Birmingham were caught inculcating in pupils something possibly Islamist, education secretary Michael Gove asserted that everyone in British society must start promoting British values. But given that the lustre of God, Queen and Country has dimmed somewhat since Victoria popped her clogs, defining what exactly British values are has proved rather difficult. Which is why UK pollsters ComRes decided to ask the British public what they thought.
And what did the public say? Warm beer and village cricket? Winding roads and red pillar boxes? Monarchy and a sense of humour? No, the overwhelming winner of this contest was free speech. That's right: at a time when other voguish but nebulous ideas on ComRes's list – such as equality, fairness and tolerance – are parroted by a seemingly endless supply of quangocrats and hackademics, 48 per cent of those surveyed still opted for freedom of speech as the most important 'British value'.
It's a pity, then, that British politicians are seemingly incapable of heeding such a positive public sentiment. Of course, they say they support free speech; and they never shrink from an opportunity to associate themselves with it. But they don't really believe in it. Free speech is great, they think, just so long as what is being said or expressed is within certain acceptable boundaries.
I'd go further than that: in the mind of Britain's political class, free speech is never an absolute, never a fundamental, founding freedom upon which other freedoms, from the freedom to associate to the freedom of the press, are grounded. No, free speech has become a mere thing among other things, an idea on the marketplace of ideas, a 'value' to be balanced with and traded off against other 'values' (the economic nomenclature is telling). That's why it's never absolute or universal today; because, as a value, it can be decreased, limited, with some portion of it sold off in return for some other 'value', be it a contemporary notion of 'tolerance' or 'respect' or 'security'. In the hands of politicians, free speech is exchangeable, swappable, not fundamental or indivisible.
Across the party-political spectrum, politicians always use the same logic and sometimes the same language of 'balancing' values whenever they talk about freedom of speech. In 2009, David Miliband, Labour's then foreign secretary, justified the banning of Dutch anti-Islam politician Geert Wilders on the grounds that 'We have a profound commitment to freedom of speech, but there is no freedom to cry "fire" in a crowded theatre and there is no freedom to stir up hate, religious and racial hatred, according to the laws of the land'. In other words, a 'profound commitment' to free speech needs to be balanced with a seemingly equally profound commitment to protecting people from forms of hatred.
Or take Lib Dem Vince Cable, the UK's business secretary, who, last year, was justifying his Tory colleague Theresa May's Tackling Extremism in the UK report as it pertains to university campuses: 'We have recognised that there are extremists on university campuses. We have got a strategy which we are developing with the university authorities to deal with it', he said. 'But it's obviously a very difficult balance to strike between freedom of speech, which is absolutely fundamental to our value system as a country, and stopping incitement to violence. Getting that balance right is very tricky.'
Or take the prime minister himself, David Cameron. In November 2012, he responded to the de facto press regulation recommended by the Leveson Inquiry by talking about how proud Brits can be of 'the oldest democracy in the world; freedom of speech; a free press; frank and healthy public debate' – but he then said that 'a regulatory system that complies with Leveson principles should be put in place rapidly'. Or as Cameron's sidekick, Lib Dem deputy prime minister Nick Clegg, put it, 'a free press does not mean a press that is free to bully innocent people or free to abuse grieving families. What I want now is for us to strike a better balance between these two liberal principles [press freedom and protection of the weak] so that our media can scrutinise the powers that be, but cannot destroy innocent lives.'
Over and over again, politicians pay lip service to the importance of free speech, before they then transform it into a commodity, a value to be traded off for something else in return, be it the privacy of individuals threatened by press intrusion or the protection of the feelings of some group or other. As the Labour Party explained in its 2005 manifesto, ahead of what would become the Religious Hatred Act of 2006: 'We will legislate to outlaw [religious hatred] and will continue the dialogue we have started with faith groups from all backgrounds about how best to balance protection, tolerance and free speech.' There they are, 'protection', 'tolerance' and 'free speech' – values for the state to trade off against one another.
But free speech is not a value in the politicians' sense. It is not quantitatively commensurate with 'protection' or 'tolerance'; it is not capable of being part-exchanged with other so-called values. Properly speaking, free speech is not really a thing to be distributed, calibrated and balanced by the state at all. It is simply not the state's to divide. Rather, it is a fundamental freedom, a lived liberty, that allows individuals the space to think and speak for themselves, without external compulsion. The point about free speech is that it is speech free from external compulsion; the state's role in free speech is to guarantee its own absence, not assert its presence as some sort of values accountant, totting up the worth of each idea, and balancing the intellectual books.
It is partly because we believe that free speech is too important to be left to fall, disingenuously, from the mouths of politicians – whose lips pay service to the principle, while their bean-counting minds dismiss it as one value among others – that spiked launched Free Speech Now!, a campaign for completely unfettered freedom of speech. We know that it is not always easy to defend the freedom of the politically weird or disturbing to give vent to their views, but we recognise that it is necessary. For it is only when we start to exercise free speech as a lived liberty, as an intellectual, compulsion-free space in which ideas and arguments, no matter how offensive they are deemed, can battle it out, that we will actually have free speech. As it stands, we have a nominal commitment to free speech from politicians, and limited speech in practice. So, if you want something more, sign our Freedom Manifesto today.
Tim Black is deputy editor of spiked.
To enquire about republishing spiked's content, a right to reply or to request a correction, please contact the managing editor, Viv Regan.