What Rotherham reveals about the corrosion of community life
The abuse scandal exposes the dangers of welfarism and multiculturalism.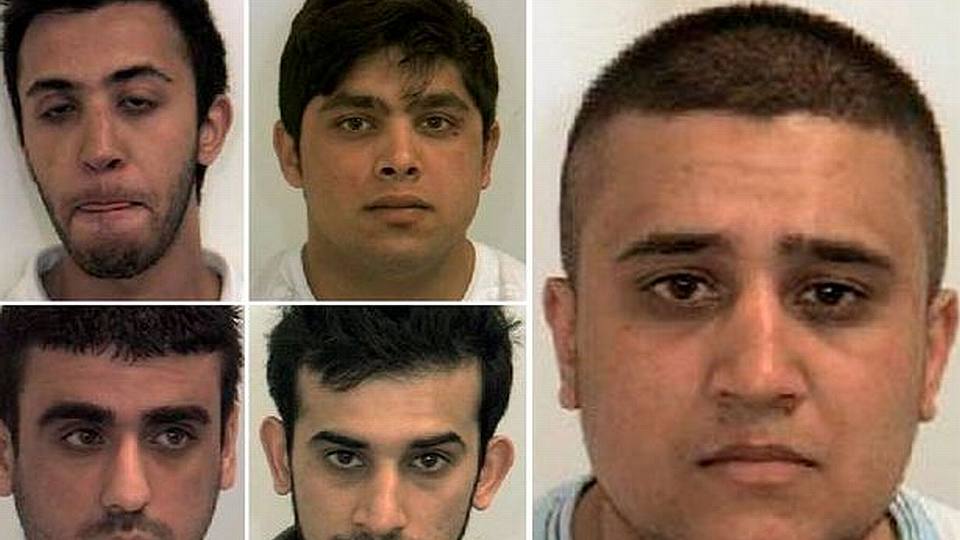 There is outrage in the press this morning about the sexual abuse of 1,400 girls by Asian gangs in Rotherham in the north of England. But there is also a palpable reluctance to dig down and discover what might have allowed such an appalling state of affairs to occur.
Some seem keen to force the abuse into the now familiar narrative of the paedophile panic, which robs the Rotherham abuse of its specificity and makes it appear as 'just another' episode of men abusing children. Others are myopically focusing on the fear among many in Rotherham's social services that they might have been labelled racist if they looked too hard into this gang abuse or drew attention to the fact that the perpetrators were Asian and Muslim. This does raise important questions about how the abuse was dealt with by the authorities, but obsessing over this aspect of the sordid events in Rotherham also avoids the harder question of how community relations came to be so warped that large numbers of white girls could be subjected to horrendous assaults by gangs of Asian men over a period of 16 years.
The report into the abuse, commissioned by Rotherham Borough Council, makes for disturbing reading. It claims that between 1997 and 2013, 1,400 young people, mainly girls, most of them white and working class, were intimidated, abused and/or raped. The perpetrators were, as one news report sums it up, 'mainly Asian men'. According to the official report, 'several staff [in Rotherham social services] described their nervousness about identifying the ethnic origins of the perpetrators for fear of being thought racist'. In short, what we seem to have here is a history of pretty shocking abuse, mainly by members of one community against another, which the authorities were reluctant to investigate and challenge.
There have been two broad responses to the Rotherham revelations. Some are arguing that abuse like this happens everywhere, and Rotherham should serve only as a wake-up call to our bigger 'paedophile problem'. But this actively discourages meaningful analysis of what is particular about the Rotherham scandal, of the specific dynamics behind the abuse that is said to have occurred between an ethnic minority and the children of certain parts of Britain's native working classes. The second response is to talk up the dangers of PC, the way in which extreme cultural sensitivity has dulled some officials' ability to be impartial and just. Yet this encourages us to focus on what happened in response to the abuse, after the fact, if you like, which is of course important but it also avoids excavating the specific social foundations of the reported 16-year pattern of abuse.
It is not surprising that so many want to avoid asking what might have brought about the twisted relationship between sections of the Asian community and sections of the white working-class community, for answering this question is likely to expose some far more profound problems that official reports can do nothing to fix. Those problems include the ugly fact that Britain now has some very divided, and very corroded, communities, in which a crisis of adult authority has allowed significant numbers of young people to fall under the sway of other, problematic adults, and in which a crisis of community relations means that some groups, particularly some Asian Muslim groups, now view the white working classes with open contempt and even hostility.
What Rotherham truly exposes is the destructive impact on communities and individuals of state intervention into family life and of the ideology of multiculturalism.
In certain white working-class communities of Rotherham, there's clearly been a corrosion of the authority of parents and other local adults, leading to a situation where the young inhabitants of those communities can seem extremely adrift and susceptible to the influence of others. This corrosion of working-class adult authority over the next generation is a consequence of many things: deindustrialisation; the evacuation of purpose from some communities; the pulverising of communities by poverty, and also by the interventions and apparatus of the post-industrial welfare state. That latter, welfarist dynamic in particular has been key to the fraying of traditional bonds in less well-off communities, through its replacement of the once solid authority of families and adults over the young with the more formal but flimsier authority of the agents of the welfare state over the economic, social and therapeutic needs of vast swathes of poor Britain. With their communities lacking purpose, and with the jurisdiction and resourcefulness of adults having been replaced by the structures of the welfare state, certain communities have watched as their adult sovereignty has waned and their young have consequently become less governed and, in some cases, more vulnerable.
And on the other side, among the Asian gangs, we can glimpse one of the most poisonous consequences of the divisive, destructive ideology of multiculturalism. For many varied reasons – one being that the attitudes and behaviour of white working-class women are so at odds with the outlook of conservative Muslim communities – there is a tendency among Muslims to look upon such women as inferior, even as 'sluts'. More pointedly, in this era of institutionalised multiculturalism, ethnic minorities are implicitly encouraged to distance themselves from their 'host community', to live in their own cultural quarters, even to view the host community's culture as inferior to their own – as more shallow and hedonistic than their own authentic cultural existences. It speaks to the extraordinary level of estrangement of certain Asian communities from the mainstream of society that Asian gangs could so casually associate young, white girls with being slovenly, fallen, as objects, effectively, to be used.
This is what Rotherham scandal really represents: a crashing together of poorer communities' corroded sense of adult authority and ethnic-minority communities' distance from the people and outlook of mainstream society. In short, a severe crisis of both family life and community relations has been played out in Rotherham. No wonder people would rather talk about paedophiles or PC – for to address the underlying causes of this scandal would require taking a long and wincing look into the very soul of modern Britain.
Brendan O'Neill is editor of spiked.
To enquire about republishing spiked's content, a right to reply or to request a correction, please contact the managing editor, Viv Regan.