We need to talk about extremism
Universities need to man up and face down extremism, not censor it.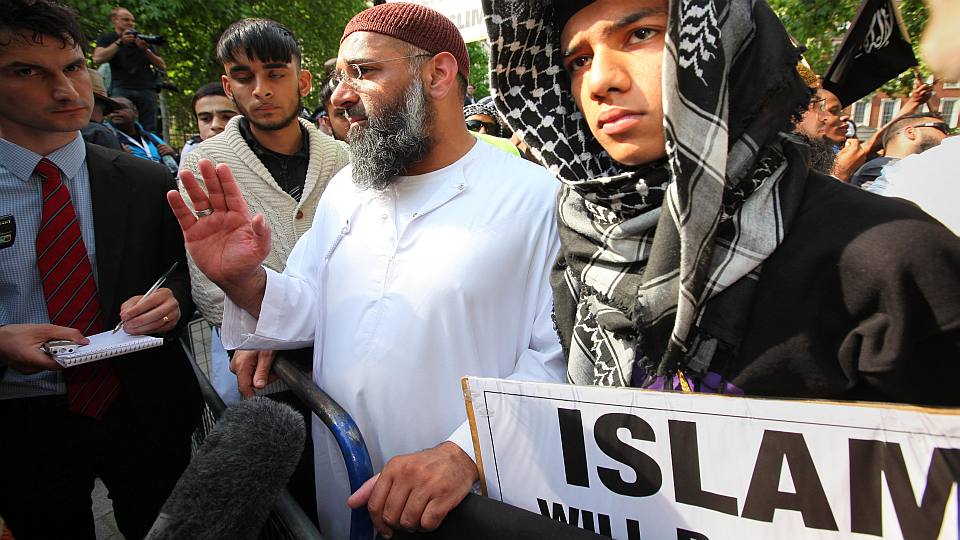 Extremism on British campuses has become a hot topic over the past year. The conflicts in the Middle East, coupled with the rise of the Islamic State (IS), have drawn in men and women from British universities. Last year, National Action, a far-right political youth group of disgruntled British National Party (BNP) members, also emerged on campuses across the UK, complete with message-laden posters and flyers. It doesn't matter that the actual threat posed by extremists on campus is minimal – the authorities have started to panic. Advocacy group Universities UK even published new guidelines on extremism, full of talk of universities' 'responsibility' to censor.
This is not really a surprise. Universities and students' unions have a long history of censoring so-called extremists, from Hizb ut-Tahrir to the BNP, preventing them from speaking and promoting their causes on UK campuses. The focus of the debate is now slightly different. It is all about extremists' radicalisation of young men and women, and the possibility that these radicalised students will go off to fight in foreign wars before returning home to carry out attacks in the UK. Citing the example of Mohammad Sidique Khan, a one-time student at Leeds Metropolitan University before he became one of the 7/7 bombers, Anthony Glees, professor of politics at the University of Buckingham, has even claimed that campuses are hotbeds of Islamic radicalisation. He has argued that university management and staff have an obligation to crack down on such activities and ban external speakers with 'extremist' views from discussions.
But is it true that universities, academics and students have a responsibility to combat extremism in all its forms? Yes, they do. But not for any cushy 'safe space' reasons or in order to protect 'fragile' students. No, universities have a responsibility to tackle extremism because, as institutions of higher learning, their goal is to promote truth arrived at through processes of reasoned argument. This places a responsibility on all those within academic institutions – people who, at some level, are committed to the ideals of Enlightenment progress and a belief in the rational nature of man's being – to argue against irrational arguments and ideas wherever they may be found.
However, we live in an age when a belief in Enlightenment ideals, a belief in the superiority of reason over dogma, is dismissed as elitist or Euro-centric. As a result, we find ourselves tip-toeing around the sensibilities of faith and ethnic groups so as not to offend their putative members. It is this postmodern, relativist worldview, where no position or argument is considered more true than any other, that has hollowed out the academy and left its contemporary representatives whimpering in the corner. Is it any wonder, then, that students have turned to IS or to other extremist groups in search of 'truth', certainty and purpose? After all, it is precisely these needs that universities and British intellectual culture in general seem incapable of meeting. As one student put it in an IS video, life in Britain is depressing and shallow; it lacks a moral purpose and a set of coherent values. It is this lack in British public life, from Westminster to universities, that has left a vacuum in which extremism has been able to expand. Radical Islam is perfect for this role. It provides people with a black-and-white, right-and-wrong understanding of the world, which can help them find a meaning for their life, a moral purpose.
The academic community needs to take on the extremists, however hopeless it may appear at times, and dispel the myths and misanthropy propagated by such groups. This academic year should be seen as an opportunity to grab the debate by the scruff of the neck. Open argument should be allowed to reign between students of all faiths or none, between academics and 'controversial' or 'dangerous' speakers, on issues that are now confronting the world in which we live.
It is time for the university to reconnect with its moral and civic purpose, to open its doors to all, even those who spread hate, fear and irrationality, and engage them in the only real solution to extremism: debate. For it is truth that will dispel the myths and lies of terrorists, and it is only through debate that the truth will be reached. So here I am calling out every university, every academic, every manager and every student who turns their back on debate this year. Don't let them win, don't let them spread backward ideas, and don't let anyone tell you that extremism is not up for debate – it is.
Christopher Beckett is studying for a masters in sociology at the University of Liverpool and is an organiser for the Liverpool Salon.
To enquire about republishing spiked's content, a right to reply or to request a correction, please contact the managing editor, Viv Regan.