Ched Evans and the silencing of debate
Campaigners are snuffing out any dissent from the official rape narrative.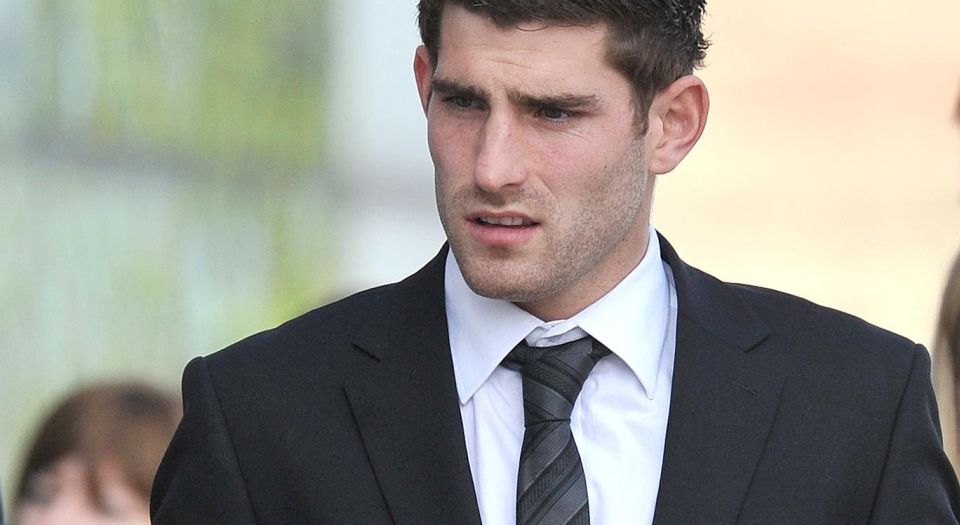 Who would have thought that one man doing a job would be such a hot topic for public debate? Over the past week or so, everyone seems to be talking about the recent release from prison of footballer and convicted rapist Ched Evans and whether or not he should be 'allowed' to return to play for his old club Sheffield United. TV presenter Judy Finnigan caused Twitter outrage when she claimed on ITV's Loose Women that Evans should be allowed back to his club and that his crime was 'unpleasant' but 'not violent'. Michael Buerk, who presents BBC Radio 4's Moral Maze, caused comparable levels of outrage when he claimed in a trailer for the programme that no one came out well from the Evans case, not even the victim, who was 'too drunk to stand up'. Evans himself has now taken to the airways, producing a two-minute video in which he states his own desire to reform.
The reaction to Evans' case is bizarre, given the comparatively muted reaction to other footballers convicted of serious criminal offences. Lee Hughes was jailed in 2003 for causing death by dangerous driving before going back to play for Port Vale following his release. While he faced opprobrium on the pitch, no one seriously or publicly questioned his right to carry on playing. Not even Luke McCormick, who was jailed in 2008 for killing two young boys while drunk behind the wheel of a car, faced the same levels of scrutiny upon his release as Evans has. McCormick has just been appointed captain of Plymouth Argyle FC, where he plays as a goalkeeper. His signing and captaincy received barely any attention from the outraged mob. What is it about Evans which makes his case so deserving of attention?
Some argue that rape is distinct from other crimes because of its lasting impact on the victim. But it can hardly be said that losing family members, especially young children, as happened in McCormick's case, has little lasting impact. Others argue that footballers are role models to young people and that putting Evans on the pitch would 'send an awful message'. Quite what that 'message' would be is never really clarified. Is it really being suggested that children can be 'inspired' to rape by their footballing role models? If nothing else, this claim speaks to an utterly contemptuous view of football fans, who are presumably incapable of convincing their children to appreciate Evans as a footballer rather than a rapist.
The point about the Evans case is that while it is partly a discussion of redemption and responsibility, it is also a discussion about what should and should not be said when discussing rape. The reason the Evans case is so contested is that rape campaigners think that there shouldn't really be a debate at all. While speaking about murder or manslaughter is unlikely to get too many people's backs up, the rape campaigning lobby makes debating the issues around rape a fight in itself. Anyone caught questioning the official narrative can face the outrage of campaigners. Questioning the idea that victims 'never recover' from their experiences, or arguing that in certain circumstances victims may bear at least a degree of responsibility for their behaviour, will almost inevitably be angrily dismissed as 'dangerous' or a 'harmful rape myth'. People who raise questions are accused of 'rape apologism'. While we should always be raising legitimate questions about the way rape is investigated and prosecuted, often what is being debated when we talk about rape is not the substance of the issue, but whether or not individuals were morally right to make a particular argument in the first place.
This week's events have provided a perfect example of this trend. Immediately following Buerk's remarks, which largely pointed out what the judge had already said in his sentencing remarks about the complainant's state of inebriation, the outrage lobby kicked into action. Rape Crisis England and Wales said Burke's comments were 'inappropriate and potentially damaging'. The aptly named Everyday Victim Blaming group said Burke was perpetrating a 'deeply damaging rape myth' that victims can hold any responsibility for what happens to them. The BBC issued a hurried apology to deflect the social-media outrage. Finnigan and her daughter faced similar abuse from violence-threatening internet trolls after they dared to question the narrative around Evans' case, leading to the UK justice secretary Chris Grayling announcing a hike in jail sentences for trolls.
Of course, we have been here before. Last year, spiked reported on the reaction to a debate about rape at the London School of Economics (LSE), when the academic Helen Reece became the target of a petition that called on the LSE to apologise for providing her with a platform to promote her views. Then there's the case of MP George Galloway who dared to claim that some rapes are more serious than others, and subsequently faced calls to resign. This week merely confirms that, when it comes to rape, some things just aren't allowed to be said for fear of putting people off reporting alleged rapes or derailing the relentless efforts of the state to drive up conviction rates. But there is no evidence that free-flowing debate around rape prevents people from reporting, especially given the recent announcement that reporting increased by 29 per cent in 2013/2014.
The Evans case has caused a flurry of debate, but the atmosphere in which that debate has taken place has often been fevered and hysterical. Certain opinions about rape should not be dismissed as 'too dangerous' or patronisingly written off as 'rape myths', as if there exists some other category of 'rape truths' to which the enlightened have access. We must ensure that we are free to question all the prevailing orthodoxies around rape, redemption and the role and responsibilities of victims. This principle of open debate on issues of public morality is of equal if not greater importance than where Ched Evans will eventually end up playing football.
Luke Gittos is law editor at spiked, a solicitor practicing criminal law and convenor of the London Legal Salon.
Picture by: PA
To enquire about republishing spiked's content, a right to reply or to request a correction, please contact the managing editor, Viv Regan.