The UK government's reign of anti-terror
The first casualty of IS in Britain could well be our freedom.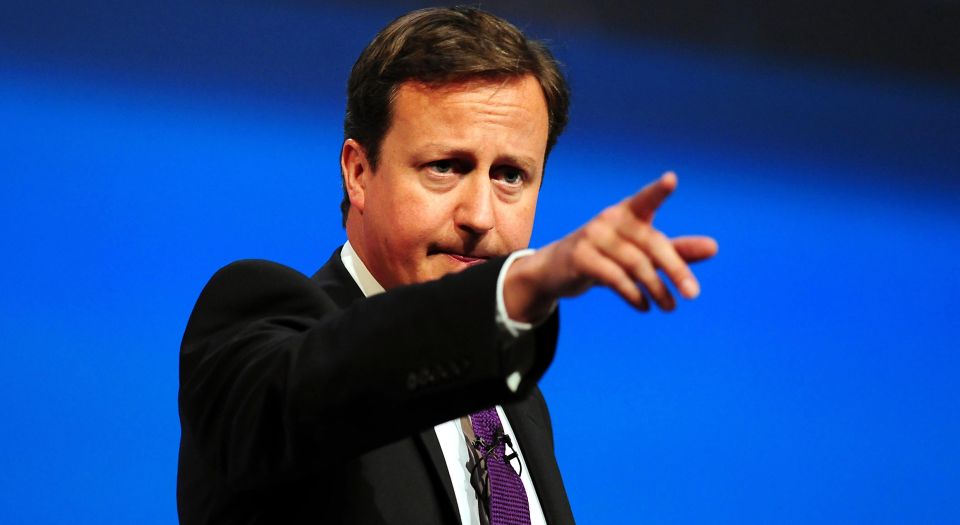 Last week, UK prime minister David Cameron gave a speech on a proposed anti-terror bill to be put before parliament early next year. He had already outlined some of the measures to be included in the bill during a speech to the House of Commons at the beginning of September. The new legislation will permit the police to seize the passports of those they suspect are travelling to the Middle East to fight for the Islamic State (IS). This power would allow for an initial passport seizure lasting 30 days, albeit with a magistrate review after 14 days.
The anti-terror bill also promises to exclude suspected IS recruits from returning to the UK for up to two years, if they do not agree to 'strict conditions' upon their return. These 'conditions' include: submitting to surveillance; 'agreeing to be prosecuted'; and being forced to attend de-radicalisation programmes.
The announcement follows UK home secretary Theresa May's speech at the beginning of October, in which she promised that the Tory manifesto for the 2015 General Election would include a renewed commitment to the 'snoopers' charter' and further crackdowns on 'extremist speech'.
While this new bill is very draconian, it is worth remembering that these measures could represent something of a retreat for the government. Back in March, May announced new proposals to render naturalised British citizens stateless if their behaviour 'seriously prejudiced' the national interest. Now, as it looks as though that reform may be held up by the House of Lords, the government seems to be acknowledging that condemning whole swathes of newly stateless people to wander the globe indefinitely might set a disastrous and unworkable precedent.
Nonetheless, the flurry of announcements in recent months has shown conclusively that the first casualty of IS on British shores will be freedom. What is being proposed is not merely tinkering; it's another system of summary justice for dealing with terror suspects. In 2005, the then New Labour government set a modern precedent for the current proposals in the form of control orders, which effectively placed suspects under house arrest when there was insufficient admissible evidence to prosecute them properly. The coalition government is adding to this grim legislative history by handing new wide-reaching powers to police officers, who will be able to make hugely significant decisions about people's liberty on the basis of suspicions and hunches.
Take the idea that suspected terrorists will only be able to re-enter the UK if they 'consent to face prosecution'. If there was sufficient evidence to prosecute returning fighters, then they could simply be arrested at the airport. The government must know that. At the moment, no one can 'agree to be prosecuted', because it is the state that makes the decision to prosecute, not the suspect. This new power would only make sense if it gave police officers powers to detain suspects where there was insufficient evidence to carry out an ordinary arrest. The state would no longer have to prove its case; rather, the suspect would merely have to acquiesce to the charges – or face deportation. It is hard to imagine a reform being more draconian.
Now consider the power to seize passports. We know that a police officer would have to have a 'reasonable suspicion' that a person was travelling to fight for IS before he could seize a passport. But what exactly could he base such a 'reasonable suspicion' on? It is known that those travelling to Syria take circuitous routes to avoid detection, so looking at a ticket is unlikely to help. And I doubt anyone travelling to fight is going to be wearing the black flag of IS on their rucksack. The fact is that these reasonable suspicions will often be based on little more than the hunches and prejudices of the officers executing the powers.
We do not yet know the small print of the new anti-terror bill. How can we when it appears to be being drawn up on the back of a fag packet? What we do know is that this cavalier and reactive approach to lawmaking, this urgent need to be seen to be 'doing something' about the threat of returning IS fighters, is likely to be a further assault on freedom and legal objectivity in favour of summary justice. At a time when it is estimated that five young Brits leave our shores to fight for IS every week, perhaps we should start thinking about what compels them to travel to Syria in the first place, rather than hoping that dodgy draconian laws will catch them on the way back.
Luke Gittos is law editor at spiked, a solicitor practising criminal law and convenor of the London Legal Salon.
To enquire about republishing spiked's content, a right to reply or to request a correction, please contact the managing editor, Viv Regan.