'Justice for Leelah': behold the new, PC intolerance
The abuse of Leelah's parents echoes the antics of the Westboro Baptist Church.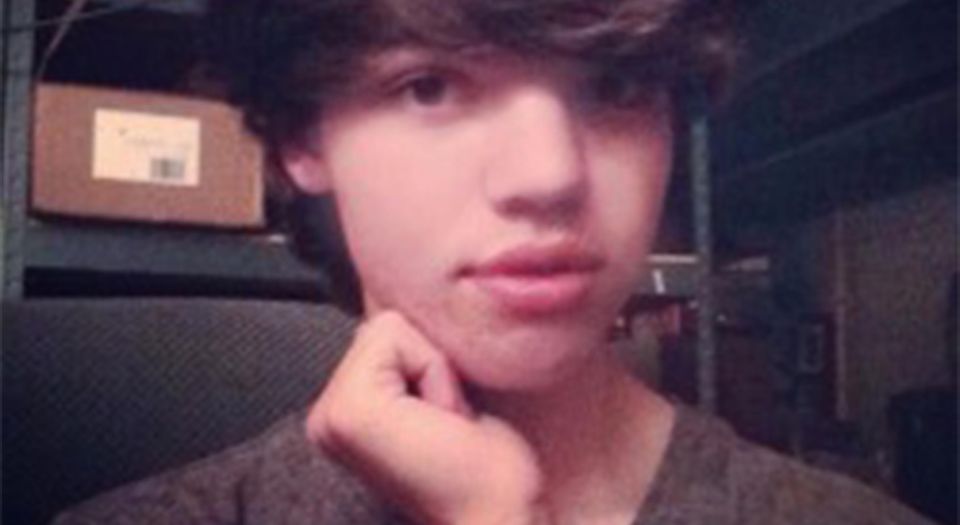 If you thought those nuts at the Westboro Baptist Church were the only people to view harassment of the bereaved as a legitimate form of politics, you must have had a rude awakening in the first five days of 2015. For over the past week, misnamed liberal campaigners for 'Justice for Leelah Alcorn' have put the Westboro weirdos to shame with their grief-invading antics. They've gone much further than Fred Phelps and his family of fag-hating funeral-protesters ever dared to go — since Alcorn killed himself on 28 December, they've harangued his parents relentlessly, both online and off, forcing them to postpone their son's funeral.
Leelah was a name adopted by Joshua Alcorn, a deeply troubled 17-year-old boy from Ohio who committed suicide on 28 December. In his suicide note, timed to be published on his Tumblr site shortly after he died, Alcorn cited his parents' refusal to accept his trans identity — his desire to be a woman — as one of the reasons for his feelings of depression. His suicide note has gone wildly viral, being shared hundreds of thousands of times on Twitter and Facebook and being cited in sad, handwringing reports everywhere from the New York Times to the Daily Mail. His parents are devout Christians and have admitted that, for religious reasons, they do not accept that men can become women — but, they say, 'we loved [Joshua] unconditionally'.
The treatment of the Alcorn parents over the past week has been shocking, even by the standards of the often cruel bear pits that are Twitter and the modern media. Where the universally scorned Westboro Baptists merely stood across the street from funerals, often of American soldiers, waving placards saying 'God Hates Fags' and suggesting America brought 9/11 upon itself by being so sexually decadent, the Alcorn harassers have bombarded Joshua's parents with far more direct forms of abuse. They have published the Alcorns' home address, home phone number and work phone numbers, and invited those who want 'Justice for Leelah' to give them a piece of their minds. They've made hatred for the parents trend on Twitter, where the Alcorns have been widely branded as 'absolute scum', 'despicable' and 'murderers', who should 'burn in hell for eternity'. The 'burn in hell' meme has been especially popular, eerily echoing the Westboro nuts' insistence that anyone who defies their narrow interpretation of the Bible will be consumed by hellfire.
The 'Justice for Leelah' people also threatened to turn up to Joshua's funeral and 'disrupt' it, forcing his parents to move it somewhere else. This was swiftly followed by the launch of an online petition for Joshua's 'correct' name to be put on his tombstone. So far, 88,000 people have signed the petition calling on the Alcorn parents to 'Have the correct name of Leelah Alcorn placed on her headstone in true remembrance'. What an ugly invasion into a family's private grief. Not content with assaulting grieving parents with abuse, wild accusations of murder and threats, now campaigners presume the right to tell those parents what should be etched on their son's gravestone. Not even the Westboro people went so far as to whip up a mob demanding that the targets of their protests edit their loved one's tombstones to the Westboro church's approval.
And it hasn't only been the thoughtless hotheads of Twitter and overemotional campaigners who have unleashed hatred against two grieving parents — the respectable commentariat has also played a role. Numerous newspapers have published pieces chastising the Alcorn parents; gay observer Dan Savage made waves by calling for charges to be brought against them and for their remaining children to be taken into care; and upstanding liberal hacks, including Britain's most popular feminist, Caitlin Moran, have approvingly shared an article that strongly implies the Alcorns are 'not fit to be parents'. Before you become a parent, you should examine your thoughts about trans people, the article says — and 'if you conclude that you would be unable to love a trans child… [then] you are not fit to be a parent'. Seriously, couldn't you wait until the Alcorns were done mourning, and then maybe looked a bit more into the story, before you branded them unfit parents?
The similarities between the 'Justice for Leelah' campaign and the Westboro church's behaviour are striking. In both instances grieving people are told that their loved ones died as a result of their foul behaviour — whether that behaviour is living in a country that tolerates homosexuality or failing to bow at the altar of trans terminology and accept that a boy can be a girl. And in both instances the grief-stricken are condemned to hell for their moral transgressions — for not condemning fags, as Westboro wants us to do, or for not embracing trans correctness, as the liberal set exploiting the suicide of a depressed teenager wants us to do.
Actually, the Westboro worshippers could learn a thing or two from the intolerant, violent-minded climate created by the 'Justice for Leelah' campaigners. If you really want to punish the bereaved, if you're really determined to heap shame on those in the early, raw throes of grief, don't just stand with a technicolor placard outside their loved one's funeral — send them hate mail, threats, abuse, slurs; make demands that they put their dead loved one in particular clothing (the 'Justice for Leelah' people said Joshua should have been buried in a dress) and that they put on their loved one's gravestone what you think should be on it. The Westboro funeral interruptors are clearly amateurs when it comes to exploiting tragic deaths to make a moralistic point.
What has motored this ugly outburst of invective against two grieving parents, people we know very little about and whose pain we do not understand? How can so much bile be projected on to suffering parents in the name of 'justice'? It's because this isn't really about Joshua / Leelah. It's about punishing people who dare to deviate from the new moral script, from what are seen as good and proper and right values in the twenty-first century. It's about pursuing a culture war against those who fail, or even worse, refuse, to think in what is now deemed to be the correct way of thinking, and to speak in what is now decreed to be the correct way of speaking. Just as the Westboro people seek to shame and harry those who do not follow to the letter the word of God, so a new breed of illiberal liberal harasses and Twittershames those who do not 100% embrace multiculturalism, or gay marriage, or trans identity, or victim feminism, or any of the other morally loaded scripts that are rising to the fore in our otherwise morally at-sea times.
This is the new intolerance. That's the great and terrible irony of the 'Justice for Leelah' campaign — it promotes itself as a stab for tolerance against anti-trans prejudice, but it is shot through with an alarming intolerance of its own: intolerance of traditionalists, conservative parents, anyone who doesn't buy into the gender schizophrenia of modern-day trans-friendly campaigning. Moral deviants from the new illiberal liberalism will be punished, threatened, violently expelled from public life. As we head into 2015, we need to keep a keen eye out for such intolerance and challenge it whenever it arises — whether it comes from infinitesimally small number of fag-hating crackpots or from larger and more menacing media and Twitter mobs.
Brendan O'Neill is editor of spiked.
To enquire about republishing spiked's content, a right to reply or to request a correction, please contact the managing editor, Viv Regan.