Harman's Barbie bus: The new face of feminism
It isn't only Labour that views women as a distinctive political species.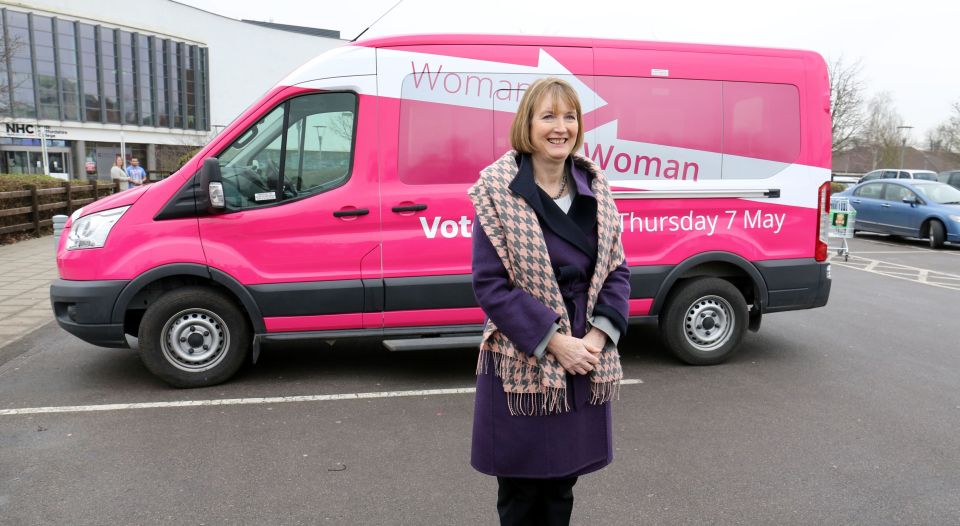 Last week, the deputy leader of the Labour Party, Harriet Harman, unveiled Woman to Woman, 'Labour's biggest ever women's campaign'. The initiative hopes to reach out to British women, to 'bring politics to the school gate and the shopping centre', by sending leading female Labour figures up and down the country in a fleet of pink transit vans. Harman hopes this will increase the number of women voters in the UK and address the widening gender gap in elections.
With its bizarre Barbie theme, this campaign represents yet another van-based faux pas from the Labour Party – only this time the vehicle in question is pink. Labour's assumption that an 'eye-catching' shade and a few cups of tea at the local shopping centre will pull women to the polling stations has been met with fierce criticism. There were cries of 'sexism' on Twitter, while the Guardian claimed the campaign was 'patronising'.
Harman's girly campaign was remarkably out-of-step with the current PC hatred of reinforcing gender norms. It beggars belief that this misjudged campaign was ever allowed to roll off the forecourt. But, as ever, Twitter's feminist critics are missing the crucial point here. Harman's campaign isn't dangerous because of its colour scheme, but because it attempts to isolate women as a kind of special-interest group with needs, demands and aspirations separate to those of society as a whole.
The reaction to the Woman to Woman campaign shows that it isn't just the Labour Party that is out of touch with what normal women want. Some might say that, with the recent rise of online feminism, women's issues are more in vogue than ever. However, the new generation of hashtag-wielding feminists are largely young and middle class, swapping their sexual identity and political affiliations as often as they do their androgynous hairdos. Working-class women are largely nonplussed by trendy feminist campaigns. They want equality, not a 'safe space' to breastfeed in Claridges. What's more, they want a say in how society as a whole is run, not just how they, as women, are treated.
The Labour Party's pink buses may look like a textbook political gaffe, something cut and pasted from an episode of The Thick of It. But in fact, Harriet Harman isn't alone in thinking women need their own brand of politics. Patronising feminist campaigns look to be the 'in thing' for 2015, with campaigns like This Girl Can encouraging women to break a sweat in the name of women's rights. These shallow campaigns represent a reactionary trend that threatens to undermine the gains of women's liberation. Rather than segregating the sexes into colour-coded political pigeonholes, we need to create a politics for all.
Ella Whelan is a writer based in London.
To enquire about republishing spiked's content, a right to reply or to request a correction, please contact the managing editor, Viv Regan.