Lila: a divine novel
Marilynne Robinson's religious warmth is a breath of fresh air in this cynical age.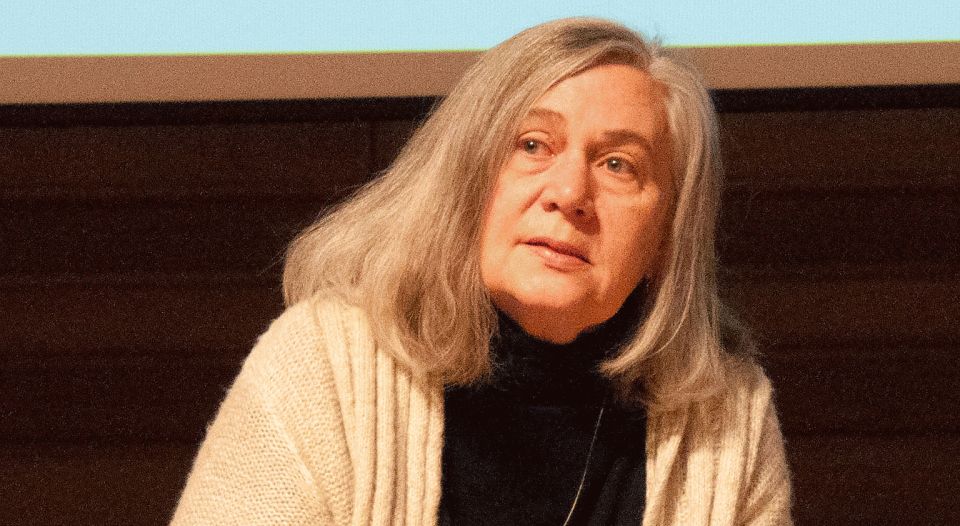 The BBC's much-anticipated adaptation of Hilary Mantel's Wolf Hall has exposed some of the tensions underpinning modern Britain's relationship to its past. Depending on who you ask, Mantel's historical novel about the rise to power of Thomas Cromwell is either a bold skewering of historical mythmaking – particularly Robert Bolt's famous hagiography of Thomas More, A Man For All Seasons – or an egregious attempt to rewrite history. Yet, with the TV series appearing so soon after the recent events in Paris, with Europe once again torn over questions of individual morality, religious dogma and freedom, Mantel's depiction of Cromwell's internal battle between the pillars of church and state at least casts him as a man for this season.
How striking it is, then, that one of the major American novels of last year should occupy a moral orbit not so far removed from Reformation-era Europe. Lila is the third part in a loose trilogy of books by Marilynne Robinson, following on from the earlier Gilead and Home. Robinson, in almost all respects, fits the archetype of the contemporary Great American Novelist. She's a Pulitzer Prize-winning author, essayist and philosopher, who writes slow-moving fiction set in communities in generic mid-West towns during the twentieth century – touching on legacies of religion and civil rights.
Except Robinson differs in one respect from her contemporaries: she is a devout Congregationalist Christian with a theological interest in John Calvin. Her fiction makes no secret of her beliefs, either. Gilead is a deathbed confession from a Congregationalist minister, John Ames, telling of his lifelong struggles with faith, goodness and predestination. The book's successor, Home, tells of the more troubled family life of Ames' friend and fellow minister Jack Boughton, and his tearaway son. Now, Lila tells the story of Ames' second, much younger wife.
In the peculiarly intolerant and non-judgmental intellectual climate of today, Robinson's moral seriousness can appear almost like an alien artefact. The specific actions and plots of the novels almost seem like an afterthought; mere excuses for characters to reflect on their relationship to divine providence – and each other. The sheer sincerity of the Reverend John Ames' pursuit of the Good Life in Gilead, remains more startling than the narrative busyness of Donna Tartt, for instance.
These are characters more concerned with being good, rather than being seen to do good. Robinson's lyrical, unfussy prose can often hide the moral hardness of her worldview. Ames ends his life's account with an unsettling realisation that, in failing to take up the struggle of civil rights, he may well have rendered all of his spiritual struggle pointless.
The most explicit theme of Lila is freedom. The titular protagonist has the most agency of any character in the series. Yet, up to now, she has remained in the background. She emerges at the beginning of this book as an outsider, shorn of all social ties after an unsuccessful stint in a brothel. She is the only character of the series who feels modern and recognisable, as if she is attuned to the coming wave of Sixties liberalism and individualism. Lila speaks powerfully to our modern ambivalence towards the idea of absolute freedom.
Sadly, Robinson doesn't provide us with a way out of this quandary, beyond a vague hope in the transcendent power of love. But the novel's depiction of Lila and Ames, acting as each other's moral foils, is affecting. And, with intense power and beauty, the novel performs one of the vital functions of literature: it takes us into a strange, unfamiliar landscape and makes it seem more explicable and human than we might have thought before.
What shines through most powerfully in Robinson's literature is the spirit of generosity her characters embody. At a time when we are constantly encouraged to assume the worst of people – scrutinising every utterance for signs of hidden prejudice – the warmth and moral subtly on display here is refreshing. In offering us a vision of the possibility of good faith in a cynical age, Lila affirms Robinson's place as one of our most important novelists.
David Bowden is a columnist for spiked. Follow him on Twitter: @ThatDaveBowden
Lila, by Marilynne Robinson, is published by Virago. (Order this book from Amazon(UK).)
To enquire about republishing spiked's content, a right to reply or to request a correction, please contact the managing editor, Viv Regan.