Kendrick Lamar: rap's angry young man
To Pimp A Butterfly is a rap classic for Generation Y to call its own.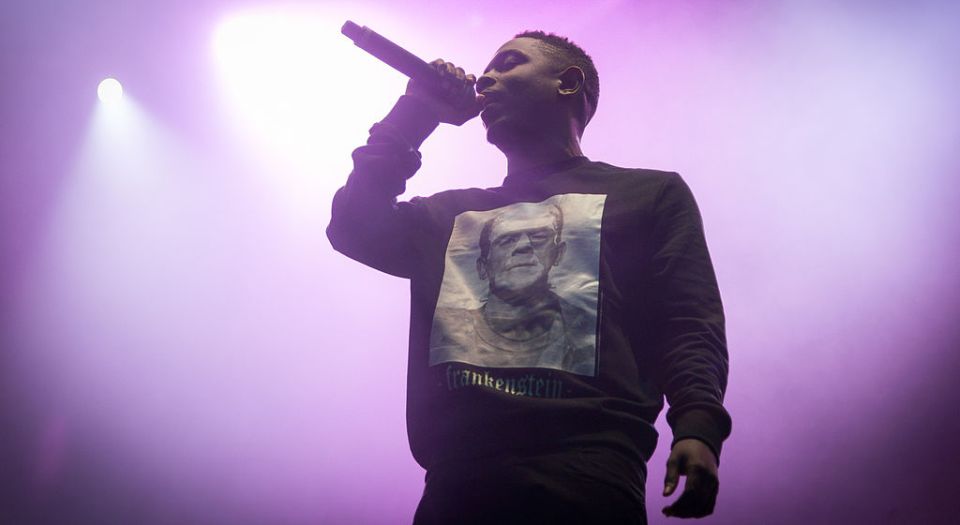 'Every nigger is a star.' So begins Compton rapper Kendrick Lamar's second full-length album, To Pimp A Butterfly. The sample, taken from Boris Gardiner's title track to the forgotten Seventies black-power flick of the same name, is a fitting starting point for an album that sets out to celebrate black excellence and unity. But Gardiner's honey-smooth tones also lull you into a false sense of security.
To Pimp A Butterfly is hip hop's post-Ferguson state-of-the-nation piece, a heady exploration of race, gang life and ghetto self-destruction. It's been compared to 'conscious' Seventies soul classics like What's Going On and There's No Place Like America Today. Like those records, To Pimp A Butterfly is more holistic than political rap's usual 16-bar agitprop, but it's got something Marvin Gaye, Curtis Mayfield and, yes, even Boris, haven't: anger – furious, blood-spitting anger. And from the first track, Lamar's fury is firing in all directions.
Whether he's sending up 'ignorant' ghetto stereotypes ('Hood Politics'), or calling for black self-love ('i'), race always looms large. On 'Wesley's Theory', a bumping g-funk-meets-p-funk cocktail graced by both Dr Dre and Dr Funkenstein, Lamar blasts Uncle Sam for 'pimping' black talent and leaving them penniless. On 'King Kunta', Lamar assumes the character of Kunta Kinte, the Deep South slave who inspired the Roots series, and turns him into a swaggering brag-rapper.
Since his breakthrough 2011 Section 80 mixtape, Lamar's managed to bridge the gap between the lean-swilling hitmakers and po-faced 'real rap' types. His lyrics are fiery, waxing on 'conscious' topics, but he's kept his finger on the Hot-100 pulse. His debut, good kid, m.A.A.d city, saw him have his cake and eat it, sneaking a reflection on the effect of alcoholism on his family into a call-and-response drinking anthem ('Swimming Pools') or bragging about his allegedly Eiffel Tower-size penis on tracks recreating his obnoxious teenage rap persona ('Backseat Freestyle'). It was a marvel of worthiness-meets-ratchetness.
From Shoreditch hipsters to postcode warriors, practically everyone's hailing him as rap's new saviour. And with To Pimp A Butterfly he takes the liberties he's earned. The instrumentals are stuffed with Golden Age-esque funk, soul and jazz samples. But, mid-track beat-switches, schizophrenic vocal personas and clattering effects means he never eases into a comfortable, head-nodding groove. Radio-friendly features are present and correct, but even Snoop Dogg, appearing on the moody 'Institutionalized', is only permitted to offer a playful Slick Rick-esque hook.
The topics he touches on are well-trod. He rails against black self-hatred, mental enslavement and police brutality, and pontificates on the origins of the n-word – tracing it back to the Ethiopian word 'negus', meaning 'king'. For the most part, it's the sort of pseudo-political mysticism KRS One's been peddling for the past 30 years. But Lamar's still not afraid to go off-message.
The deaths of Trayvon Martin, Mike Brown and Eric Garner cast a long shadow over the album, but he stands out in refusing to 'play the victim'. On the blistering Boi-1da-produced 'The Blacker The Berry', he spins a tale of black-on-black crime, preaching the hypocrisy of railing against police brutality while gang warfare continues to rage: 'So why did I weep when Trayvon Martin was in the street?/ When gang banging make me kill a nigga blacker than me./ Hypocrite!'
He might not crack the issues he takes on, but, in the end, no one expects Lamar to sort out the world's problems. However many Malcolm X references he makes, he's still just a rapper. But the depth, the inventiveness, the fury and the flow he sports on To Pimp A Butterfly should be more than enough for anyone. A rap classic for Generation Y to call its own.
Tom Slater is assistant editor at spiked.
To enquire about republishing spiked's content, a right to reply or to request a correction, please contact the managing editor, Viv Regan.