The Lib Dems: an ideas-lite oligarchy
The Cleggite politics of consensus has eroded British democracy.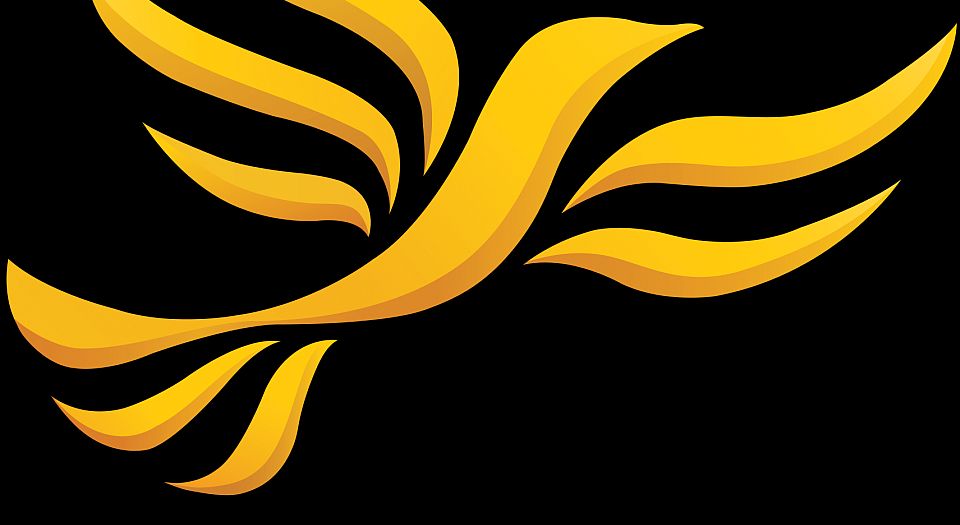 'I am not the kingmaker. The 45million voters of Britain are the kingmakers. You are the kingmakers. You give the politicians their marching orders, not the other way round. It's called democracy, and I kind of like it.'
So said Liberal Democrat leader Nick Clegg a few weeks before the 2010 General Election, attempting to rebuff the claims that he, thanks to the 60-odd seats his party looked set to gain, held the balance of power. Fast forward to today, with five years of wearisome coalition under his belt, his party predicted to lose around 29 seats and Cleggmania filed, thankfully, alongside bird flu as another long-forgotten epidemic-that-wasn't, and he's striking a very different tone:
'The only certainty about this election is that neither Labour nor the Conservatives will win a majority. So making sure the next government is safe and stable is the first and biggest challenge. We will be the guarantors of stability – just as we were in 2010… We will add a heart to a Conservative government and a brain to a Labour one… Only the Liberal Democrats will put the national interest first and build a stronger economy and a fairer society.'
So why has Clegg gone from an uneasy Warwick to a full-blown Wizard of Oz; from nominal democrat to unabashed Westminster fixer? His party's dwindling chances at this election, of course, have something to do with it. In 2010, the Lib Dems were on the rise – at least, as far as the media were concerned (the Lib Dems actually ended up losing five seats) – and any talk of coalition would have naturally blunted Clegg's campaigning. Today, with his party facing an electoral wipeout, and his own seat of Sheffield Hallam looking dicey, perhaps he's had to change tack.
But that's not the whole story. In this General Election campaign, inter-party horsetrading has been centre stage from the off, as another hung parliament has started to look inevitable. While Tory PM David Cameron and Labour leader Ed Miliband still say, with straight faces, that they know they can win a majority, the other, smaller parties, which have swelled in membership and influence over the past five years, clearly aren't convinced.
The SNP, which is predicted to sweep the majority of Scottish seats, has – along with the other far smaller leftish parties, Plaid Cymru and the Greens – refused to 'prop up' a Tory government and is looking expectantly at Labour. After months of Miliband insisting that he would not strike a deal with the SNP, shadow health secretary Andy Burnham, among other Labour frontbenchers, is starting euphemistically to backtrack: 'Parties talk in the House of Commons about government business, that's what happens – all parties talk', he said, nudging and winking, over the weekend.
In the final few days before the election, all of the minor players, left and right, are now laying out their 'red lines' for a formal, or informal, coalition with either Labour or the Conservatives. And, unlike a duplicitous Clegg in 2010, they are making no bones about their desire to elbow themselves into positions of (slight) power and influence.
After five years in government, this dispiriting spectacle represents the Lib Dems' most enduring legacy. Their assumption of power in 2010 was hailed by an exhausted political class as the start of a new and consensual politics; one Guardian editorial, remarking wistfully on Clegg and Cameron's rose-garden press conference after the coalition deal was struck, more-or-less rejoiced in the idea that these 'two parties [had] stopped pummelling and started to embrace one another'. Now we know what this new, consensual politics really looks like: an oligarchical, managerial morass in which party politicking has all but superseded the democratic process.
On the campaign trail, Clegg, in a bid to deflect the bores who bang on incessantly about chooishun fees, has been wont to boast about the proportion of Lib Dem manifesto pledges he's managed to pass during his tenure. That's right, the man who once 'kind of like[d]' democracy is bragging about how much he, a politician that only a sliver of the electorate backed in 2010, has managed to leverage his managerial powers to nudge through his policies. With the electorate more splintered than ever, and post-7-May wranglings looking to be far more prolonged and complicated than in 2010, this is only a sign of things to come.
The Lib Dems didn't single-handedly destroy British democracy. But it's fitting that the perennial yellow fag-paper between the now indecipherable Labour and Conservative parties should usher in this new, gloomy era. The Lib Dems' influence has swelled in response to the collapse of traditional party politics. As the two main parties have become rootless, have become detached from their original constituencies and have, in the process, hemorrhaged public support, the salve of Clegg's 'consensual' technocracy has looked all the more appealing to an exhausted elite. If we want to revive democracy, we need to generate some big ideas that are worth voting for. Only then will we be able to cast out the kingmakers.
Tom Slater is assistant editor at spiked.
To enquire about republishing spiked's content, a right to reply or to request a correction, please contact the managing editor, Viv Regan.