The Tories: a party purging itself
How the self-styled 'nasty party' has destroyed itself.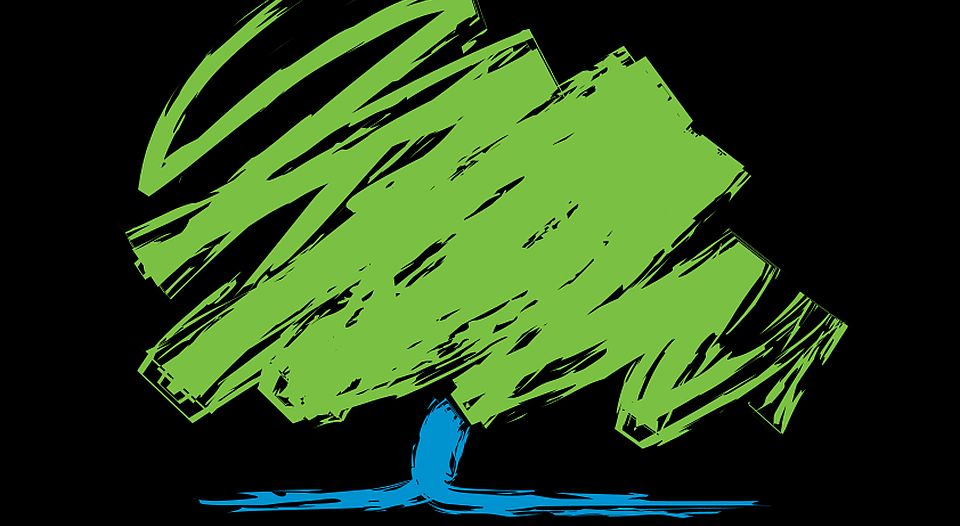 Don't believe the anti-Tory hype. Inveterate lefties may justify their return to the Labour bosom come election time on the grounds that the Tories are an ideologically rotten, poor-hating bunch, committed to stripping the welfare state back and giving avaricious, red-braced capitalists free rein to ravage the vulnerable. But this Thatcherite caricature misses something essential about today's Conservative Party: it's just not that into ideology – even a 1980s-tribute ideology. PR, not principles, guide its course.
In fact, the Conservative Party under David Cameron's near-decade-long tenure has been in the process of being emptied of any distinctive political content. Traditional commitments have been thrown over, like so much unnecessary ballast. The Union, the family, let alone economic liberalism, barely register as Conservative touchstones anymore. Instead, what you have is an electoral machine, run by an ex-PR man, that churns out policies and proposals depending on the media-mediated public wind. People like the NHS, ergo the Tories like the NHS. Other proposals and postures that don't fly so well are quickly dropped. So one minute Cameron and his cronies were talking excitedly of scrapping free milk for the under-fives or of introducing minimum pricing for alcohol; the next, following a bit of negative publicity, they were busily doing Cameron's favourite manoeuvre – the u-turn.
But to say that the Conservative Party is completely without purpose, that it's now little more than a poorly designed vehicle for the parliamentary ambitions of assorted political careerists, doesn't capture its driving impulse. Because, incredibly, there is still something there, motivating its leadership, propelling the party on into the apolitical future. It's not a positive idea exactly, and it's certainly not a vision of what Britain ought to be. Rather, the Tory Party's raison d'être is to define itself against itself, to affirm its modern identity by negating and trashing what it was.
This process of 'detoxification', of so-called modernisation, this party-political cleansing, this determination to jettison the political past, has been the defining cause of the modern Conservative Party. Its origins lie not only in the Tory Party's defeats to that paragon of modernisation, New Labour, in the late 1990s and early 2000s, but in the deeper post-Cold War disorientation of left and right.
But the Tories' loss of direction, of political conviction, only really starts to manifest itself in the early 2000s. It's then that those who will eventually lead the party start to emerge as the coming men – or women, in the case of the current home secretary, Theresa May. For it was May who admitted in a speech at the party's 2002 conference: 'There's a lot we need to do in this party of ours. Our base is too narrow and so, occasionally, are our sympathies. You know what some people call us: the nasty party.' May wasn't the only one sounding off about the Conservatives' backwardness. Andrew Lansley, the director of the Conservatives' research department in the late 1990s, where he educated a young-ish David Cameron, was also talking of the Tory Party's need to do away with its own sense of itself, its 'authoritarian' tendencies and its 'Little Englander' sentiments. 'Hard as it may be for Conservatives to accept', he wrote at the time, 'we need a strategy that says the Conservative Party has decided to get a life, to join the 21st century, to be representative of British society today, to change who we are so we can reform Britain'.
Cameron's ascent to the leadership of the party, complete with hugs for huskies and hoodies alike, indeed his paltry, bland vision of what the Tories stand for, rests on the central dynamic of the modern Conservative Party – its leading figures' determination to purge it of inappropriate political sentiments, to expel its unfashionably 'nasty' elements, to make it more acceptable to the Guardian-reading classes. That is, socially progressive in attitude, and broadly social democratic in policy. A bit like Labour, in fact.
Listen to one of Cameron's first leader speeches in 2005, when he said he would not be a 'prisoner of an ideological past'. Listen to Cameron in 2009, promising that 'if we do win the next election, instead of being a white, middle-class, middle-aged party, we will be far more diverse'. At every stage of the Tories' recent evolution, they have been fighting a self-created war with a self-created foe: the nasty party; the toxic party; the unacceptable party.
In power, the Tories' detoxifying drive has become policy. They pushed through the gay-marriage bill, they trumpeted their love of overseas aid, and Cameron even went out of his way to reshuffle his cabinet along gender lines – all part of his commitment to getting 'more women into parliament'.
But the war on nastiness has come at a cost. While making the party more palatable to the market of potential voters, it has made itself unrecognisable to its supporters. After all, a war on a party's identity was always going to estrange those who once recognised themselves in it – those 'swivel-eyed loons', as one of Cameron's inner circle reportedly referred to them in 2013. And so it has come to pass. The Tories' membership shrunk from 258,000 in 2005 to 177,000 in 2012. In 2013, a Countryside Alliance poll showed that the party traditionally of the squires in the shires had suffered a 20 per cent drop in support among CA members. Perhaps the most telling reaction to the Tories' current trajectory came from ex-Tory prime minister John Major, who said that traditional Conservatives like himself felt 'bewildered' and 'unsettled'.
And so they should. The Conservative Party's attempt to rid itself of its nasty tag, of its traditional identity, was always really an attempt to rid itself of its nasty, traditional supporters. And the result? A party as hollow and PR-conscious as New Labour.
Tim Black is deputy editor at spiked.
To enquire about republishing spiked's content, a right to reply or to request a correction, please contact the managing editor, Viv Regan.