Remembering Charles Kennedy
He had a big personality. But in his own words, he wasn't anti-war.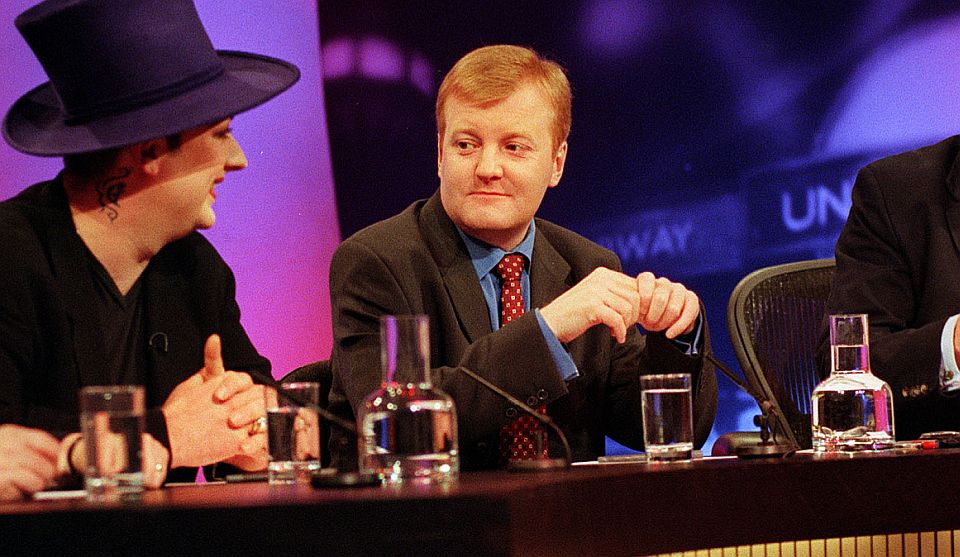 Charles Kennedy was just 23 when he was unexpectedly elected to the House of Commons as the MP for Ross, Cromarty and Skye in 1983. Aged just 55, his death this week was equally as unexpected
Yet in his 30-or-so years of political life, Kennedy certainly made a mark. As the leader of the Lib Dems, between 1999 and 2006, he secured their greatest electoral success, winning 62 seats at the 2005 General Election. As a public figure, he was arguably even more successful, regularly appearing as a witty, pithy guest on TV panel shows or as a warming presence in political debates. The soubriquet 'Chatshow Charlie' was meant as a pejorative, but it touched on the talent possessed by so few of his parliamentary contemporaries: Kennedy's ability to engage, to be at ease in his own verbal skin, to speak to people, rather than send them spun and sculpted messages.
It was not an ideologically charged political life. But then, it was not an ideologically charged era. In a time of personality politics, Kennedy's personality won out. Sadly, as his battles with the bottle testified, his personality was also to defeat him. In 2006, having publicly confessed to his alcohol troubles ahead of 'media revelations', he was forced to stand down as Lib Dem leader.
The rush to pay tribute to Kennedy is understandable. He was likeable in a sea of unlikeables, an orator in a mire of soundbites, a personality at a time when, sadly, personality is prized so highly in politics. But too often, the praise has missed the target. Listen to SNP leader Nicola Sturgeon: 'He will be remembered — among his many other achievements — for his principled opposition to the war in Iraq.' Or his one-time Labour foe, John Prescott: 'He proved to be right on Iraq. History will be as kind to him as he was to others.' Or the Green Party leader, Natalie Bennett: 'Very sad to hear about the death of Charles Kennedy – he deserves to be remembered foremost for his judgement and principles opposing the Iraq War.'
Again and again, it's the same memorial refrain. Kennedy and his party, the Lib Dems, offered the only opposition to the Iraq War. They may have been on the wrong side of the Commons vote in favour of invading Iraq in 2003, but they were on the right side of history. '[The opposition to invading Iraq] was a great moment for his party, which went on to get its best ever result in a UK election', wrote Labour MP Diane Abbott: '[It] was also a great moment for Westminster democracy. For one brief, shining moment people saw a party leader ignore the spin doctors and take a decision purely on principle.'
Kennedy did indeed stand against the Tories and Labour in their enthusiasm to invade Iraq and depose the supposedly WMD-hiding Saddam Hussein. He also stood against those in his own party who were also rather too keen to get stuck into Baghdad.
But the Lib Dems' opposition to the Iraq War was not principled. It was legalistic. Their reasons for opposing the invasion of a sovereign nation were not born of political, moral argument; they were born of legal clauses and necessary mandates. If UN weapons inspectors had found a stash of WMDs, if the UN had given a big thumbs-up to the invasion, the Lib Dems would have been perfectly happy to support the invasion. As Kennedy himself put it in January 2003, the Lib Dems were 'profoundly opposed to unilateral action by US and British forces without a UN mandate and without clear evidence of the need for war'. The problem for the Lib Dems was never the war itself, it was the lack of UN say-so. 'That is why the Liberal Democrats remain emphatically the pro-UN party', Kennedy continued, 'rather than an all-out anti-war party'. He was right. That is what the Lib Dems were: the pro-UN party.
Kennedy deserves many of the plaudits coming his way. But paying tribute to a man's memory shouldn't involve misremembering the past.
Tim Black is deputy editor of spiked.
Picture by: PA Images.
To enquire about republishing spiked's content, a right to reply or to request a correction, please contact the managing editor, Viv Regan.