It's time to stick up for old people
Granny-bashing has become twentysomething politicos' default setting.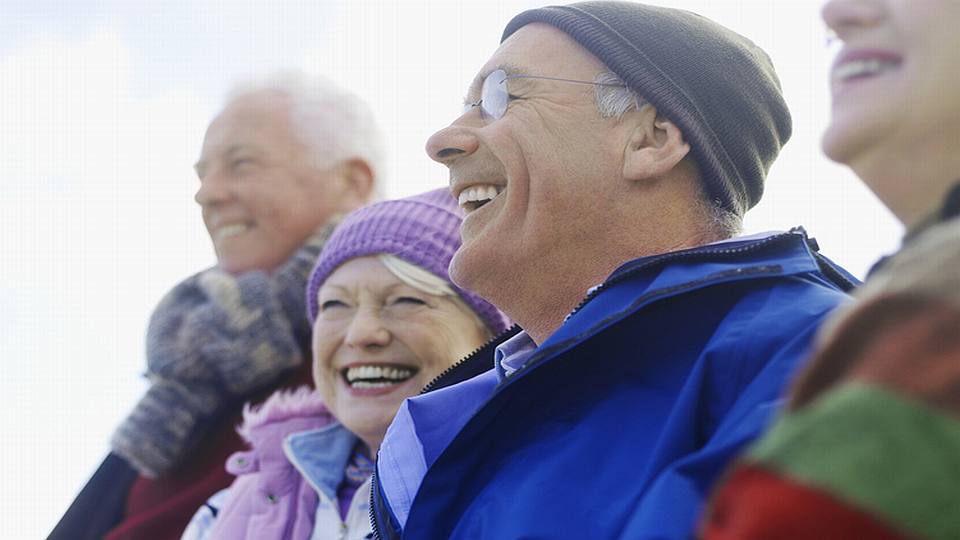 From the calls to extend the vote to 16-year-olds to the panic about legal highs and the constant political interference in schools, young people are now often the centre of attention in British politics. Moreover, social and political problems are increasingly presented as generational problems, with the frustrated young pitched into battle against their greedy elders.
Take the housing crisis, for example. This is now increasingly framed as a youth problem, with the under-30s routinely expected to express their disgust at the prospect of renting rather than buying. And now, following a recent study, some are arguing that the over-55s are hogging houses and have called 'on government and property groups to build suitable retirement homes in urban sites, and encourage older people to downsize'.
This sinister idea isn't entirely new. Four years ago, the UK government's English housing survey revealed that 51 per cent of over-65s were living in houses with empty rooms. In response, youth-loving radicals coined the term 'bedroom-blockers' to describe these supposedly selfish old people who were taking up too much space and forcing young people to give up their dream of waltzing out of university and into their first property. The Intergenerational Foundation, a pressure group run by a group of whiney critics of the Baby Boomers, argued that 'while increasing longevity is to be welcomed, our changing demographic and expectations of entitlement are placing increasingly heavy burdens on younger and future generations'. According to this worldview, it's all well and good in theory that we're living longer, but in practice more and more old people present a massive problem.
It seems that twentysomethings today can't make up their minds about their grandparents. They are either greedy bastards who use up the world's resources, make sexist remarks, drain the NHS and take up too much space, or they're poor, winter-fuel-allowance-clutching lumps to be used in campaigns against austerity. Either way, older people are dehumanised, transformed into little more than walking demographic problems. As the likes of the Intergenerational Foundation see it, living longer merely produces expense and nuisance. This kind of misanthropic and depressing thinking is reflected in the rise in support for legalising assisted dying – in other words, old people should just do us all a favour and shuffle off when they're past it.
Two things have happened to make my generation take such a warped view of old people. Firstly, we've come of age at a time when politics has been at its most boring. As Mick Hume argued on spiked recently, the governing 'Continuity Party' has been in power in various forms since the Eighties, and competing brands of politicians have decided that the only way to get young people interested in politics is to play to our self-interest and promise to address our immediate needs. This is why housing has become such a hot political issue – it's an easy issue to play on, appealing, as it does, to disgruntled graduates who can't understand why they haven't been served a three-bedroom townhouse on a plate.
The second reason for today's elder-bashing rests on the self-importance of today's young people. They suffer from an incredible sense of entitlement and ask the state to do everything for them short of wiping their arses. No wonder we seem to be trapped in a state of perpetual teenagerhood – we are incapable of standing on our own two feet. In a political climate in which too many adults bow down to the cult of youth, treating every twentysomething's Twitterfeed as gospel, my pompous peers' misanthropic and detestable views are taken all too seriously.
But blaming older people for society's problems obscures the real solutions. So the answer to a housing shortage is not to evict 'bedroom-blockers'; it is simply to build more houses. Given that high rents and small houses are found in urban areas, it makes sense to expand cities, building bigger and better properties so that everyone can have a decent house or flat to move into. The argument for spreading resources thinly but equally by moving more old people into nursing homes is not only a disgusting proposal, it will also do nothing to solve the housing crisis.
British politics is gripped by a cult of youth, in which youthful whingebags are celebrated for moaning about rents and demanding a bigger share of the economic pie. This political fixation with so-called youth issues has bred contempt for anyone over working or childrearing age. Rather than trying to change society for the benefit of all, young people are crying to the state and demanding a leg-up for themselves – at old people's expense. The generational divide is not a product of our elders' mistakes. It's a sign that too many in the political class are all too willing to indulge young people's sense of entitlement.
Ella Whelan is staff writer at spiked.
Picture by: Getty Images.
To enquire about republishing spiked's content, a right to reply or to request a correction, please contact the managing editor, Viv Regan.