The use and abuse of Jeremy Corbyn
The left-right panto over Corbyn reveals the hollow core of British politics.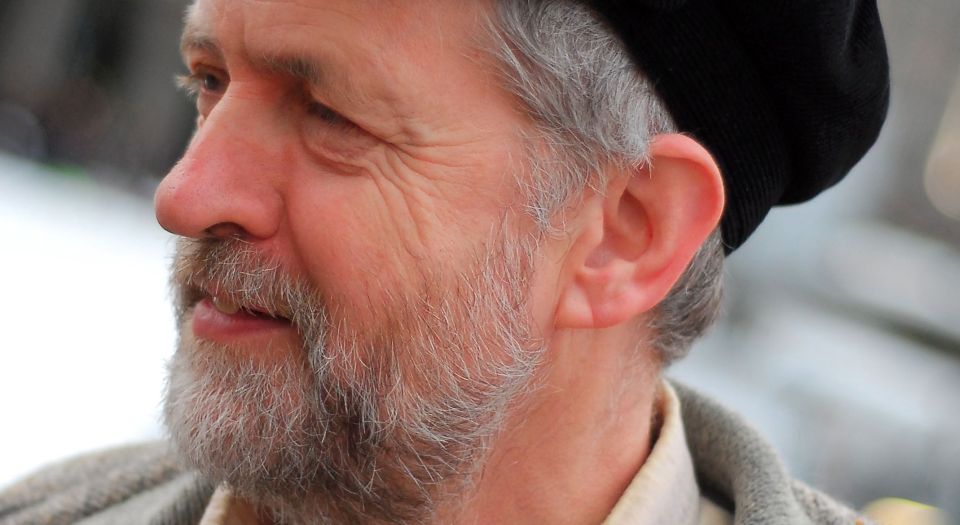 Who's that, Yvette Cooper's dad? If that was your first response to seeing Jeremy Corbyn's beardy visage splashed across the broadsheets and beaming from your TV screen during the Newsnight Labour leadership hustings last week, then don't worry – I'm sure you weren't alone.
Since the long-serving MP for Islington North, leading light of the Labourite socialist rump and five-time recipient of the parliamentary beard-of-the-year award snatched the 35 nominations he needed to make it on to the ballot, a lot of people have been having to pretend they know who the hell he is. A man barely known outside of hard-left knitting circles has been jolted to the forefront of public discussion – jeered and cheered in equal measure as either the great white hope of the Labour Party or the old-left albatross hanging around its neck.
After putting himself forward, Corbyn's campaign was given a boost by his media chums who insisted his involvement was the only way to have a 'proper debate'. That is, the debate about whether it's time to turn back the clock on New Labour and reclaim the party's socialist roots; a debate the left of the party has been having in an empty room for the best part of 15 years.
Corbyn's chances of winning are slim, but he's being championed by various commentators and 'anti-austerity' groups as a dyed-red cuckoo in a competition that most assumed would inevitably lead to another dart to the right.
But it wasn't long after the #JezWeCan hashtag got going that some Tories turned up to spoil the party. Ruth Davidson, the leader of Scottish Conservatives, pointed out that it cost just £3 to join the Labour Party and get a vote in the September poll. 'I seem to have a lot of traffic in my timeline saying that for a mere £3, I can change Labour's future and vote for Jeremy Corbyn. Bargain', she tweeted.
Soon enough, #ToriesForCorbyn was trending. In a piece for the Telegraph, Toby Young calculated that if roughly 50,000 Tories joined the Labour party and voted for Corbyn they could 'consign the Labour Party to electoral oblivion'. And he wasn't the only one trying to teach Labour a lesson. One Blairite told the Spectator that he hoped what was sure to be an embarrassing leadership bid from Corbyn would finally prove to his Labour-left comrades that, in modern Britain, socialism no longer flies. It was time, guffawing Tory tweeters and brow-furrowing Labour centrists said, for the party to wake up and smell the peppermint tea.
The catapulting of Corbyn to the forefront of the leadership debate is understandable. A contest in which Andy Burnham and Liz Kendall represented the two political extremes would have been a tepid affair. The anti-austerity demo in London at the weekend, at which Corbyn gave a shouty speech, showed that his brand of 2008-vintage banker-bashing has at least some purchase with a small, if vocal, constituency of public-sector racketeers and Guardian-reading students. And one shouldn't deny the Tories, who achieved a decisive, if slim, majority at the polls in May, an opportunity to gloat – especially given the ludicrous Labour refrain that it 'lost the election, but won the argument'.
Still, there's more to this political panto than first appears; the use and abuse of Jeremy Corbyn reflects a gaping hole in the heart of both parties.
The kneejerk response that Ed Miliband's campaign for No.10 failed because he 'wasn't left-wing enough' seems utterly detached from reality. Tony Blair, the universal Labourite whipping boy charged with gutting the Labour movement of its socialist heart, remains the only Labour leader to win an election in more than 40 years (since October 1974), and the only one to win a majority in almost 50 years (since March 1966).
But, more crucially, the evaporation of leftish fervour in the UK had as much to do with the Labourite-led degradation of socialism as it did with Blair's insistence that there was, as a certain someone said, no alternative. As Corbyn's speech on Saturday – in which he (you guessed it) attacked the bankers and, more or less, wept for the penury of the lower orders – confirmed, he is a perfect reflection of British socialism's shift from a once-viable challenge to the structural failings of capitalism to a form of welfarist middle-class moralism. This is a socialism that doesn't trust the working class to get out of bed without state support, let alone seize the means of production. Quite understandably, it puts most people right off.
But as much as the Labour left cling to Corbyn in a bid to reclaim the heart it feels Labour has lost, the Tories need him, too. For them, Corbyn is a batshit lefty cardboard cut-out against which they can pose as enlightened and triumphant. The Tories' shock majority at the General Election should not be dismissed – it was, for all the wounded Labour sophistry, a decisive democratic endorsement. But it was not an endorsement of any inspiring political programme. With both the Conservatives and Labour promising, above all else, to 'balance the books', it was a contest in which the most competent bank managers won. What's more, for all the talk of the Tories' bravely setting out to mend years of Labour profligacy, Conservative chancellor George Osborne has borrowed more money in five years than Labour did in 13. So much for 'austerity'.
In the end, Jeremy Corbyn is a minor player in an existential battle that still consumes mainstream British politics. Both deluded Labour lefties and triumphalist Cameronites are in search of purpose and meaning. And both sides currently see it in Corbyn's beardy face.
Tom Slater is assistant editor at spiked.
Picture by: Wikimedia Commons/David Hunt
To enquire about republishing spiked's content, a right to reply or to request a correction, please contact the managing editor, Viv Regan.