The men's rights movement: feminism's mirror image
MRAs are as mired in victimhood as the feminists they despise.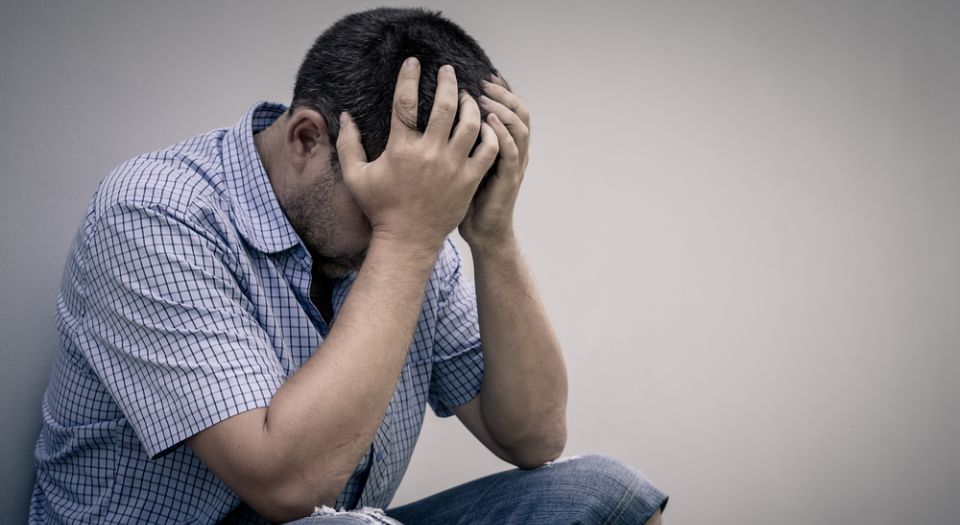 After the suicide of a close male friend, Adam Frost, a student at Durham University, attempted to set up a men's support group. But, last week, his proposals were blocked by Durham Students' Union on the grounds that the group's aims would be 'too similar to those of [the feminist society]'. He was offered the chance to operate his group as part of the feminist society, but he declined. This mirrors a case at Staffordshire University in February, when, in the alarmist language typical of today's student politicos, proposals for a men's rights society were described as too 'dangerous' to pass.
Durham SU's bizarre insistence that a men's support group operate as a branch of the feminist society is an apt reflection of the wider state of affairs on campuses at the moment. Any student or group that does not fit within the worldview of modern feminism is likely to fall foul of the students' union. From bans on rude pop songs to crackdowns on 'problematic' banter, authoritarian measures have found justification in the Victorian sensibilities of unrepresentative student feminists. And, as Brendan O'Neill noted in his recent spiked essay on feminism, this censorious phenomenon is not consigned to campus. Modern feminism's rhetorical insistence on female powerlessness jars with its considerable hold on mainstream politics and culture.
The nascent men's rights movement is most easily understood as a reaction to the new-feminist orthodoxies. And a glance at the most prominent MRA (men's rights activist) websites – the movement exists almost entirely on the web – shows that 'anti-feminism' is a defining theme. Modern feminism's march towards women's equality, MRAs argue, has gone too far: the state has become explicitly 'anti-male'; the feminist establishment 'hates men'; and masculinity itself is considered dangerous, something that needs to be challenged and, where possible, eradicated. Feminism's prominence is not simply an authoritarian nuisance to rugby lads and gamers, or a source of empty virtue-signalling for career politicians in search of a cause; it's a concerted, institutionalised attempt to 'put men down'.
But this anti-feminism – which is borderline conspiratorial – is not the whole story. The insistence that masculinity is under threat raises the question: what is 'masculinity'? And the answers given by MRAs are couched in victimhood. Far from offering a positive vision of a man's role in society, MRAs cherry-pick cases of male disadvantage and employ the language of feminism to present the male as the real victim. Is this sense of injustice, this competition to beat feminism at its own game, really necessary to forge a vital men's rights movement? No. But, in a society that sees victimhood as morally virtuous, it seems inevitable. Having perceived feminism as a threat to masculinity, MRAs are attempting to rescue male 'identity' by constructing one in the image of modern social justice: that is, in opposition to some oppressive force – in this case, an elusive, radical-feminist-inspired matriarchy.
With any luck, most men will continue to resist the allure of victimhood, powerful though it can be. Indeed, there are strands of the men's rights movement that aim to highlight 'male' issues without slipping into paranoid, anti-feminist rhetoric. As Adam Frost told Telegraph Men, 'I'm not interested in waging an ideological war against feminism… I want to help men'. While, for the most part, supportive of feminism, these more agreeable MRAs – or 'advocates of men's rights', as they seem to prefer to call themselves – mention that men make up a higher proportion of suicide cases, face more violent crime and make up the majority of the homeless. On campuses, too, they point out, boisterousness – men being men – is often condemned as 'problematic' and 'dangerous' by prudish SU officials.
For a movement to highlight these issues does not make it, as some of the more radical feminists will claim, anti-feminism by the backdoor. But, even if the gentler strand of the men's rights movement explicitly eschews victimhood, there remains a danger that, in pointing out the various areas in which men have it tougher than women, disadvantage will become synonymous with masculinity. In an interview with spiked's Joanna Williams last year, Peter Lloyd, author of Stand by Your Manhood, was sceptical: society, he said, would not allow masculinity to become synonymous with victimhood.
However, our society is in thrall to identity politics, and so-called liberation movements have a monopoly. Feminism monopolises femininity, even when women ignore or reject it; the Scottish National Party (SNP) has promoted a grievance-ridden conception of Scottishness, to the consternation of many Scots. Having lost the role of breadwinner, there is confusion, at least for some men, as to where they fit in. Should a movement which highlights areas of male disadvantage, which focuses on society's effect on men rather than the other way around, be allowed to take the lead in defining what it means to be male?
No. And, for this reason, I think the men's rights movement may do more harm than good. A discussion about the male – and female – role should not be contaminated with this biological determinism. So, by all means, let's talk about the issues Adam Frost was trying to raise, and let's ignore SU alarmism. But let's focus more on cutting across gender lines, on shaking off this overwhelming, divisive emphasis on identity and victimhood, and start organising and shaping society in all of our interests.
Blair Spowart is a student at the University of Edinburgh and a spiked intern.
To enquire about republishing spiked's content, a right to reply or to request a correction, please contact the managing editor, Viv Regan.