Streaming is the future of music – now pay for it
Taylor Swift was right to stand up to Apple. Now let's tackle the freeloading fans.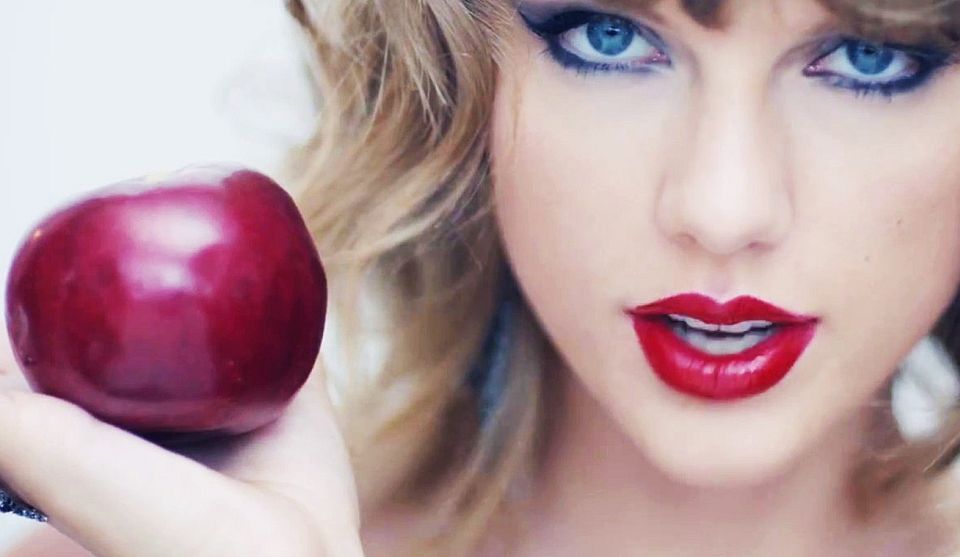 I'm no fan of Taylor Swift. I think the fact that a lot of people my age and older have a tendency to 'literally die' every time this kiddy-pop star releases a cinnamon-scented parp is just another reason to be fearful about the future of Western civilisation. Still, even I was impressed this week when she stood up to tech giants Apple.
In a blogpost on her Tumblr last week, Swift announced that she would not be hosting her 2014 smash album 1989 on Apple's new streaming service, Apple Music. 'I'm sure you are aware that Apple Music will be offering a free three-month trial to anyone who signs up for the service', she said. 'I'm not sure you know that Apple Music will not be paying writers, producers, or artists for those three months.'
'This is not about me', Swift insisted, saying she was far more concerned for the new artists who will struggle to make ends meet. But, by Monday morning, it certainly was all about her. Apple backed down, promising to pay royalties throughout the free-trial period. And Taylor's face was plastered across national newspapers for the first time in at least a week.
Good on her. While the post was drenched in her usual Cath Kidston piety – 'I say this with love, reverence and admiration for everything else Apple has done' – it made an important point. Just because music fans have become accustomed to getting their mitts on the entire history of music for next to nothing, and the music industry is only now playing catch up, that doesn't mean musicians shouldn't be paid for their work. And it took someone of Swift's stature to make the industry blink.
I know, I know. Any self-respecting muso is supposed to chirp that it was actually a coalition of indie-label trade organisations, which had been lobbying Apple for months, that really allowed Swift to deliver her killer blow. But come on. Who is Apple going to care more about – a string of natty shoegaze labels and black-metal imprints, or the biggest-selling popster of our age?
Also, to those carping about rich stars complaining about not having enough money, I ask you: who do you think has more of a right to be pissed off about the catastrophic decline in music sales over the past 20 years? Who should be frothing at the mouth about the fact that between 1999 and 2014, global recorded music income has dropped from $26.6 billion to lower than $15 billion? Is it Taylor, an era-defining talent who is being denied the mega-wealth she deserves, all because the Snapchat generation can't bring themselves to part with their parents' hard-earned cash? Or the indie artists who have never made much scratch, will never make much scratch, and have a tendency to blame the industry for their bizarre lack of global superstardom? Mac Demarco is never going to sell out the 02. And that's kind of the point of him.
The music industry is in crisis. And, whether it's a bedroom producer or a heritage band, musicians should be rewarded for the popularity of their music. But the debate about the future of the music industry is being clouded by competing entitlement complexes. While Taylor was right to stand up for the right of all musicians, even monstrously successful ones, to get paid for their work, it's the industry's refusal to move with the times and the younger generation's refusal to pay for anything that is doing the most damage.
Despite failing time and time again to keep up with a rapidly changing market, label execs still think they have the God-given right to the money of music fans. As Stephen Witt explores in his new book How Music Got Free, when Karlheinz Brandenburg, a German engineer, took his newfangled invention, the MP3, to industry heads in the 1990s, he was shown the door. CD sales were at their height and everyone was making money – why rock the boat? Inevitably, the MP3 soon made its way online; illegal downloads exploded, creating a huge new market that started to expect access to all the music in the world at the click of a button – and for free.
Since then, the industry has still failed to keep up. And when services like Spotify started to make inroads in pay-for streaming – offering listeners the abundance of downloads, without the hassle of endlessly spring-cleaning your iTunes library – the industry still failed to get in on the ground floor. When they did, musicians were still paid a pittance. But this is as much the result of the paltry royalties – 20 per cent if you're lucky – that labels continue to offer musicians.
What we've ended up with is labels that refuse to face up to their own failings, artists who just moan about Spotify while labouring under harsh label contracts, and, at the centre of it all, young consumers who think that just because it's a file on their smartphone, rather than something in their hand, it's okay just to nick someone's life's work. And, in this shouty morass, it's the real innovators who have been sidelined.
Spotify is perhaps the most successful streaming service that supplies users with entire albums and backcatalogues, rather than radio-style offerings of Pandora and Rhapsody. And with good reason. It's easy, clean and with none of the 'exclusive' crap that Jay-Z's Tidal is pinning all of its hopes on. While musicians including Thom Yorke and, indeed, Taylor Swift have complained about the, on average, $0.006 to $0.0084 per-stream royalty Spotify pays licence-holders, and have pulled their work from the service in protest, this isn't really Spotify's fault. It is burdened by a critical lack of investment, both from the industry and the public.
Spotify pays 70 per cent of its revenues out to labels. And the royalty rate they offer grows in proportion to the number of people signed up for its pay-for service. But, as the vast majority of its users put up with the ads and the cap on usage on the free version, meanwhile downloading and ripping music from YouTube to their heart's content, it is simply not making enough money to keep musicians happy.
Taylor was right to stand up to Apple Music. It was another bloated, industry-supported product that was taking the piss simply because it could. But if we want the music industry to survive, then labels and the public need to get over themselves and start paying their way.
Tom Slater is assistant editor at spiked.
To enquire about republishing spiked's content, a right to reply or to request a correction, please contact the managing editor, Viv Regan.