Press freedom: Keir Starmer faces his critics
What happened when the former DPP met angry Sun journalists.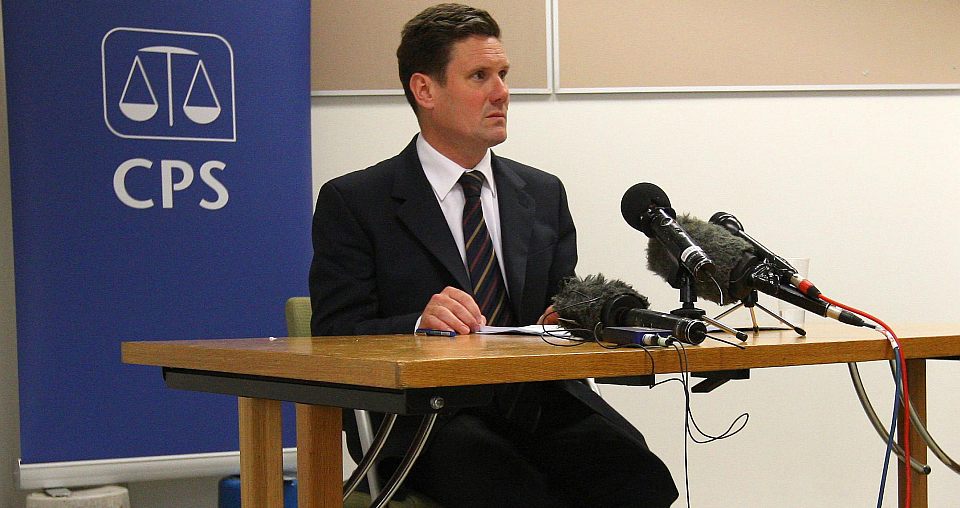 Former director of public prosecutions Sir Keir Starmer was pilloried by spurned journos, for the part he played in the post-phone-hacking crackdown on the press, at a debate held by the London Press Club last night.
The newly elected Labour MP entered the lion's den, confronted by Sun journalists and free-speech advocates, hours after he made what seemed to be a spectacular political u-turn over press freedom, calling for there to be a 'public-interest defence' for journalists in law.
The debate asked panel members, '800 years after Magna Carta, do we have a free press?', sparking penetrating exchanges between some of the most senior names in the fight for (and against) press freedom. Particular criticism was dealt to Starmer, who served as DPP during Operation Elveden, an investigation into allegations of wrongdoing among News International journalists.
Starmer's lukewarm assertion that 'it's time for change' on the law's approach to press freedom drew groans from the audience. It seems either his new position as an MP or the collapse of the expensive four-year investigation has prompted this arse-covering exercise.
His views have evolved somewhat from the early days of the press witch-hunts, where Starmer's guidelines meant reporters were given archaic 'aiding and abetting' and 'conspiracy' charges for their actions – a move that explicitly prevented them from making public-interest pleas.
However, when asked about how we should define the public interest, the rest of panel – which included the Sun's Trevor Kavanagh, YouGov president Peter Kellner and Index on Censorship CEO Jodie Ginsberg – agreed it was an almost impossible task. Even Starmer admitted that 'it's so hard to define'. So, the ex-DPP has given himself the tricky job of defining the indefinable in law; clearly his sudden support for a free press is even hollower than it first seemed.
What's more, as Kavanagh pointed out, a public-interest defence would, in fact, cement a state-led definition of public interest in law that would only harm a journalist in the docks. 'Once you regulate and legislate public interest, it acts against the notion of public interest', he said, before going on to accuse Starmer of being involved in a 'political vendetta' against the Murdoch press.
Such was Starmer's trepidation that he allegedly confided to someone in the lift after the debate that he had had second thoughts about even attending. Nevertheless, he was confronted with reasonable debate and given a platform to explain his newfound support for the press's struggle. The audience was far from the baying mob, even if it was full of spurned Sun journos.
At another point in the discussion, eyes rolled again as Index on Censorship's Jodie Ginsberg's attempted to dodge the question at hand entirely by indicating that the British press was relatively free, compared with that of Azerbaijan and Honduras. However, her contribution was saved somewhat when she denounced society's self-censorship, suggesting British culture shouldn't fear being offensive. This prompted Kavanagh to recommend Mick Hume's new book on free speech, Trigger Warning, saying it offered excellent insights on this issue.
As the discussion on press freedom rumbles on, Starmer is tipped for great things in Labour's shadow cabinet. We can only hope the Keir pressure he faced yesterday continues.
Charlie Parker is a spiked intern.
Picture by: PA Images
To enquire about republishing spiked's content, a right to reply or to request a correction, please contact the managing editor, Viv Regan.