Go Set A Watchman: Harper Lee's lost illusions
The sequel to To Kill A Mockingbird lives up to expectations.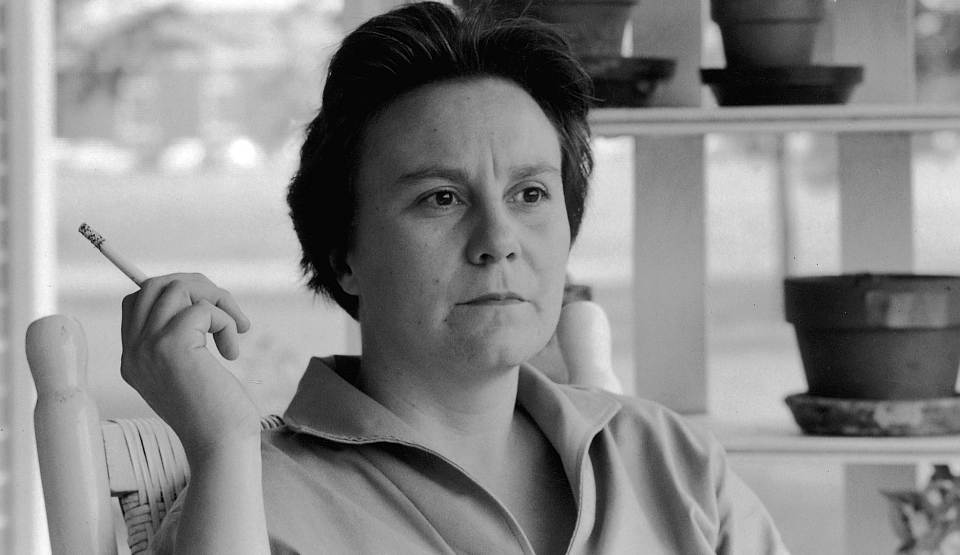 From the seclusion of her hometown of Monroeville, Alabama, 89-year-old Harper Lee has defied reports that, because of her old age and infirmity, she was bullied into publishing her first attempt at a novel. She instead insisted that it was her decision for Go Set A Watchman to appear as it was written – morally complex, unedited and unsanitised for contemporary readers who grew up with the more comfortable certainties of To Kill A Mockingbird.
Written in the mid-1950s, Go Set A Watchman was signed up in 1957 by Tay Hohoff, an editor at JB Lippincott, who then asked Lee to write a first-person narrative account of central character Scout's childhood memories. The result, as we all now know, was To Kill A Mockingbird. So, 55 years on from the publication of one of the world's best-loved novels, we at last meet the adult Scout of Go Set A Watchman, Jean Louise Finch, heading from New York to visit the folks back home in Alabama. We then follow Jean Louise as she finds that the whole Southern way of life, the way of life to which her parents are committed, is being undermined by the growing strength of the civil-rights movement. The title, from Isaiah 21:6, warns darkly of this coming change.
There is still the familiar humour of To Kill A Mockingbird present in the third-person narration of Jean Louise. And there's plenty of Southern warmth, too, in the portraits of childhood japes with Jem and Dill amid all the glorious local colour of Maycomb, the fictional echo of Lee's own hometown of Monroeville. But Go Set A Watchman is a much more dark and difficult book than To Kill A Mockingbird, and not just because we learn in the first few pages that Jem has died. It's because Go Set A Watchman deals with race and class in a less mediated way, and is altogether more honest about the brutal inequalities that underpin the Southern way of life.
We learn that Jean Louise is 'complacent in her snug world', and that her father Atticus is still her moral lodestone. But this book is about the shattering of her illusions about the South and her father in particular, and how she is forced to build her own moral code. And as such, it presents a more interesting set of dilemmas for Jean Louise than To Kill A Mockingbird presents for Scout.
After reading a pamphlet called The Black Plague, which Jean Louise finds among Atticus's things, she follows him and her childhood sweetheart Hank to a Citizens' Council meeting at the Maycomb Court House – the scene of the trial in To Kill A Mockingbird. She takes her seat in the 'coloured balcony', remembering how Atticus fought and won the acquittal of a black man charged with raping a white girl (in To Kill A Mockingbird, he lost this case). She sees her father and Hank sharing a political platform with a corrupt local power broker and O'Hanlon, a pro-segregation speaker who addresses the assembled white men of Maycomb with a racist 'harangue' that, because of Atticus' condoning presence, makes her feel physically sick.
Go Set A Watchman turns on the relationship between Jean Louise and Atticus. Everything in it leads up to the central confrontation between them, which is a political argument about racial segregation in the South. Atticus is fighting 'a sort of rearguard, delaying action to preserve a certain kind of philosophy', argues Uncle Jack, one in which the South is a 'separate nation… with alarming inequities', a nation of many individuals fighting to preserve 'their political identity, their personal identity'. Of course Uncle Jack and Atticus are talking about a white identity that presupposes black inferiority and oppression, which is what makes the novel so uncomfortable for contemporary readers. Atticus is implacably opposed to the National Association for the Advancement of Colored People (NAACP) and desegregation in general. He insists on a Jeffersonian version of independence for the South. 'A vote was, to Jefferson, a precious privilege a man attained for himself in a live-and-let-live economy', Atticus argues. But blacks are 'still in their childhood as a people' and he doesn't want them 'by the carload in our schools and churches and theatres' or 'in our world'.
He is clearly not a democrat, and warns of the dangers of the wrong type of people getting into power. 'Would you want your state governments run by people who don't know how to run 'em?', he says. Jean Louise is horrified, as are we. She is forced to grow up and accept that her childhood idol has feet of clay. She has to think for herself and work out why Atticus is wrong, and argue against him.
The limits of liberalism come under the spotlight, too. When Jean Louise asks Atticus why he let the white supremacist O'Hanlon speak, Atticus answers, 'because he wanted to'. In a message that speaks to our own intolerant times, Uncle Jack warns her, 'You have a tendency not to give anybody elbow room in your mind for their ideas, no matter how silly you think they are… Good grief, baby, people don't agree with the Klan, but they certainly don't try to prevent them from puttin' on sheets and making fools of themselves in public… [T]he Klan can parade around all it wants, but when it starts bombing and beating people, don't you know who'd be the first to try and stop it?' This uncompromising defence of free speech is completely at odds with contemporary culture. No wonder commentators are finding this novel so difficult to come to terms with.
Two more home truths hit us and Jean Louise hard. On a visit to Calpurnia, the black maid who raised Jean Louise, she is distraught when Cal calls her 'ma'am' and maintains a haughty distance. This is the same Cal who explained menstruation to her and taught her the facts of life when she thought a boy had made her pregnant by putting his tongue in her mouth. When she asks Cal what she's doing to her by being so distant, Cal replies 'What are you all doing to us?', and Jean Louise is plunged into another existential crisis: 'She loved us, I swear she loved us. She sat there in front of me and she didn't see me, she saw white folks. She raised me, and she doesn't care.'
The peculiar intimacies and relations between blacks and whites in the South are laid bare in Go Set A Watchman. Now that Scout has grown up and Maycomb is changing, we can never read To Kill A Mockingbird with the same simple pleasure again. The second home truth is delivered by Hank. Trying to defend his and Atticus's position on the Citizens' Council, he tells Jean Louise that Atticus joined the Klan 40 years ago to find out which men in town were behind the masks. In his own defence, Hank argues convincingly that he doesn't have Jean Louise's luxury of acting as she pleases. He comes from a poor white background (Aunt Alexandra calls him 'rednecked white trash') and he has to conform to survive in the town. Jean Louise is forced to take the blinkers off and see things from Cal's and Hank's point of view for the first time.
Many readers have expressed their disappointment about the racist stance taken by the ageing and infirm Atticus of Go Set A Watchman. For them, it destroys the image of fairness and justice the younger Atticus presents in To Kill A Mockingbird. One BBC news commentator argued that it 'shows us that believing in the law and equality won't by itself eradicate racism'. But the NAACP got quite far by doing just that.
In a welter of white guilt, others have claimed the older Atticus is an example of the white privilege still prevalent today. 'Watchman's Atticus should act as a mirror for white people who consider themselves to be progressive and anti-racist. Rather than ignoring him or writing him off, we need to look him square in the face and ask ourselves in what ways we might be like him', says one observer. Few, it seems, have read the novel in the context of the Southern states of America in the 1950s.
Lee's first attempt to chronicle her own experience of a Southern childhood in a traditional coming-of-age novel was rejected by her publisher, probably because it was too political and not sufficiently literary. In the process of rewriting it, she came up with To Kill A Mockingbird, which is better crafted but less probing of problematic Southern values. Go Set A Watchman is essential reading for anyone who wants to disturb the complacency that has grown around Lee's classic work. Although raw and ropey in places, it may well turn out to be a classic in its own right.
Bernie Whelan is a writer based in London.
Go Set a Watchman, by Harper Lee, is published by William Heinemann. (Order this book from Amazon(UK).)
To enquire about republishing spiked's content, a right to reply or to request a correction, please contact the managing editor, Viv Regan.