The war over Atticus Finch
Why Go Set A Watchman has rattled so many liberals.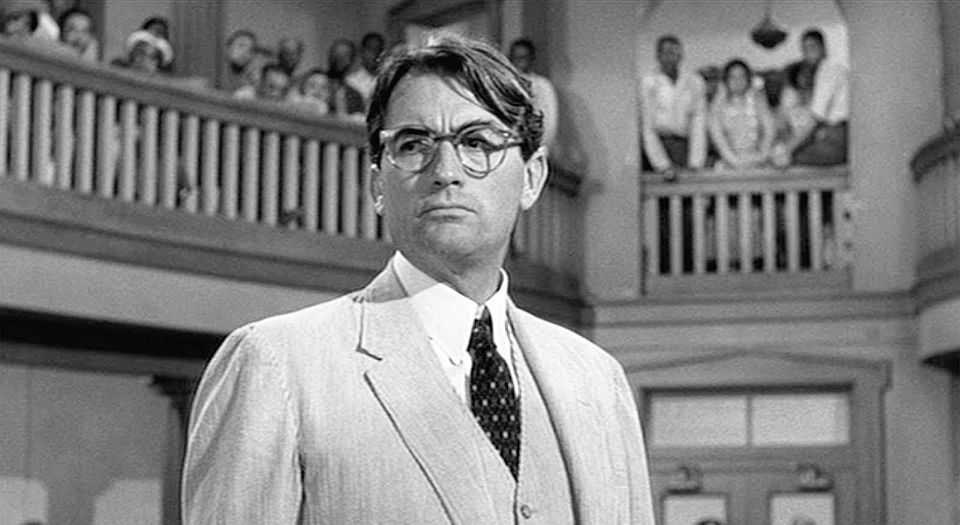 Such is the power of Atticus Finch, the most beloved character in Harper Lee's first novel, To Kill A Mockingbird, that sales of her new book, Go Set A Watchman, have topped 1.1million copies since it went on sale in the US last week. But Go Set A Watchman has been dogged by controversy, too, because its version of Atticus Finch is revealed to be in league with white supremacists, and many dismiss it as the failed first draft of the novel that became To Kill A Mockingbird.
In fact, Go Set A Watchman was the book Lee originally submitted to her publisher, JB Lippincott, in 1957. Her editor there suggested that she shift the focus from the present to the Maycomb, Alabama, of her youth. Why? Perhaps to encourage Lee's gift for evoking the universal experience of childhood, but more likely because of Atticus himself. Without the Atticus of To Kill A Mockingbird, the Atticus of Go Set A Watchman simply does not work. In a book about conscience and morality, there needs to be a character capable of holding the moral centre. Otherwise we're left with the thinly, albeit lovingly, drawn sketches of Watchman Atticus mouthing the arguments of any random segregationist.
When Lee went back to Scout's childhood in Mockingbird, she didn't just create a sympathetic figure in Atticus – she also created an icon. Atticus is the quintessential father – wise, kind and strong enough to do what is necessary and right, not just in his family, but in the wider world, too. It is because of the Atticus of her childhood that Scout has the clarity and the courage to confront the Atticus of her adulthood. Perhaps more importantly, it is this moral imperative to act on principle that transforms her bitter disillusionment with Atticus from mere outrage into her first truly adult decision to follow her conscience – not by washing her hands of Maycomb, but by becoming the best part of it.
In a sort of parallel with Lee's narrative, the national 'discussion' of Watchman Atticus is akin to Scout's angry denunciation of her father.
The reactions range from simple disappointment – 'It's like learning that your child's beloved principal is a paedophile' – to outrage, usually at Lee's publishers. Maureen Corrigan of National Public Radio deemed Go Set A Watchman 'a mess that makes us reconsider a masterpiece'.
Alexandra Petri of the Washington Post whines her way through a 1,500-word piece on the horror of having been made to read Go Set A Watchman, and Brilliant Books of Traverse City, Michigan, is offering refunds and apologies to customers who felt duped into reading it.
Some people are refusing to read the book on principle. They say it's not very good; Lee's venal caretakers have manipulated her into publishing it to make money; the book destroys the legacy of To Kill A Mockingbird. And a few like Laura Marsh, writing in the New Republic, are insisting that all the smart people have known Atticus was a racist all along.
All this fury over a fictional character may seem extreme, but the war over the narrative of Go Set a Watchman reflects uncertainties in the way America's elite sees itself.
The elite of every generation has a historical moment it returns to as a sort of touchstone. For the last generation, that event was the Second World War, a time of consensus and moral clarity. This is why so many conflicts, from the Korean War to the Iraq War, have been couched in the language of the Second World War. This is especially clear in the case of the Iraq War. Before and during the conflict, Saddam was often described as being 'just like Hitler', and countries who participated were 'the allies'.
The civil-rights movement is a moral touchstone today. As spiked has pointed out before, not only does this mean that an event like the Charleston massacre tends to be viewed through the prism of the past, but other issues, such as gay marriage, are presented as a sort of rainbow version of the civil-rights movement.
Members of today's elite like to think of themselves as the heirs of Atticus Finch, standing up for justice against the racist and homophobic Ewells and Coninghams – the people who, as far as they are concerned, populate the whole of the South and most of the rest of the US outside of New York, Boston, Washington DC, Chicago, Portland, Seattle, San Francisco, Los Angeles and Austin.
This is why the trouble with Atticus is so interesting. In an age of political correctness, it is a wonder that a patriarch like Atticus could be understood as anything but problematic. He is so-called white privilege personified, someone with the luxury to make moral choices from a position of relative security. And now, with Go Set A Watchman, he is revealed, deep down, to be a racist, extremist bigot – as only those who benefit from their white privilege can be.
This cynical view of Go Set A Watchman reflects an equally cynical view of modern America. But the truth is more complicated. Race is certainly still a factor in the US, but the problems are not the same as they were in the 1960s.
As Scout's uncle tells her when he's trying to convince her to come back to Maycomb: 'That's the one thing about here, the South, you've missed. You'd be amazed if you knew how many people are on your side, if side is the right word. You're no special case. The woods are full of people like you, but we need more of you.'
A generation later, there are more Scouts – and it's the racists who are in the woods. Racism still exists, but not primarily as anti-black bigotry. It is impossible to understand how racism today is different, or what we need to do to address it, if we aren't prepared to let go, not of good principles that the old Atticus stood for, but of the view of the enlightened few against the stupid, ignorant masses.
In the end, Scout learns not just to see her father as a human being, but also to understand that it isn't just moral outrage that makes us moral, or indeed makes us adults. It is the courage to see the world as it is, and to struggle alongside and among people, who aren't perfect, to make it better. Scout is the legacy of Atticus, which is why we need Atticus more than ever.
Nancy McDermott is a writer and mother based in New York.
Go Set a Watchman, by Harper Lee, is published by William Heinemann. (Order this book from Amazon(UK).)
To enquire about republishing spiked's content, a right to reply or to request a correction, please contact the managing editor, Viv Regan.