There's nothing tragic about Orson Welles
Welles was a genius who worked on his own terms. Why do critics feel so sorry for him?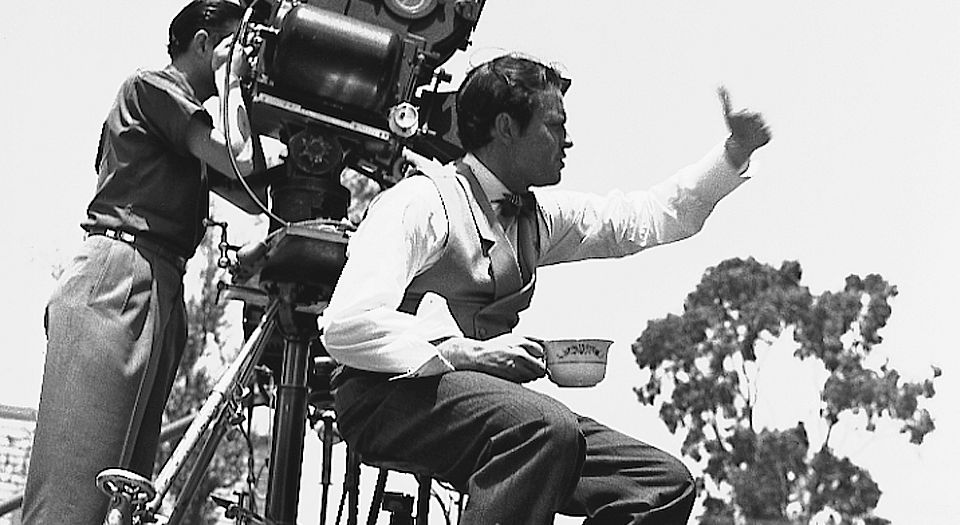 A hundred years after the birth of Orson Welles, the BFI Southbank in London is celebrating his cinematic career with a retrospective of his work. Well, not exactly celebrating. In his blurb for the Orson Welles: The Great Disruptor season, film critic Ben Walters is much more interested in talking about what went wrong with Welles' career, rather than what went right. He expounds on 'the qualities that made [Hollywood] recoil', and even goes as far to call Welles' career 'a cautionary tale'.
This tragic view of Welles is an obstacle to a true appreciation of his work. Film critics are much more interested in hypothesising on Welles' endless edits, the films he never got to finish, the films he might have secretly directed, the potential he never got to fulfil, etc, than watching the films that are right in front of them. Critics' imagination will always exceed the reality of Welles' output.
It all started when Welles made his directorial debut, Citizen Kane – the film many view as the greatest of all time. After a prodigious start to his career in the theatre (Welles directed, produced and starred in his first Broadway production at the age of 22), and after becoming a major star on the radio (32million people listened to his infamous War of the Worlds broadcast), in 1939 RKO Pictures wooed a reluctant Welles with the biggest contract ever seen in Hollywood.
The two-picture deal was the first-ever contract in Hollywood to give final cut to a director. In an era when contract directors filmed in a uniform style, with actors they had no choice in casting, before handing the film over to be edited by a team they had little to do with, Welles could choose his cast and crew, and had complete control over the cinematography and editing – as he long as he stayed under budget. No cuts could be made without his consent.
Citizen Kane, which Welles made aged just 25, marks the beginning of the myths that now surround his legacy. Critics would falsely credit the film with inventing various cinematic techniques, which Welles had actually borrowed from disparate sources like German expressionism and the pioneering films of DW Griffith. 'I loved Citizen Kane and particularly loved the ideas he stole from me', Griffith once quipped.
Critics have also been prone to downplay the other creative participants in the creation of Citizen Kane, particularly co-screenwriter Herman J Mankiewicz, to allow Welles to fit their idea of an auteur.
Before Welles made his second film, The Magnificent Ambersons, he renegotiated his contract with RKO after a dispute over a film he was obliged to direct but never did. In his new contract, Welles lost his right to final cut. RKO could now cut over 40 minutes from The Magnificent Ambersons, and shoot a new ending without him. No copy of Welles' original ending to the film is known to exist.
This set the pattern for Welles' subsequent dealings with Hollywood, with studios grossly exercising their right to meddle with his movies. Perhaps the most outrageous example can be found in the production of The Lady from Shanghai, a film Welles chose to shoot almost entirely on location (one of the first in Hollywood to do so) and without close-ups. Studio head Harry Cohn preferred the more artificial look of studio sets, so ordered an hour to be cut from Welles' film and demanded it be reshot on soundstages and with more close-ups.
Welles ended up abandoning Hollywood, and travelled to Europe in 1948. With the exception of Touch of Evil, filmed in Hollywood and again heavily edited without his consent, Welles would spend the rest of his life funding his own films and shooting them piecemeal over many years in endless European locales.
Critics like to compare Welles to Falstaff, the Shakespearean creation from Henry IV that Welles played in his own adaptation of various Shakespeare texts, Chimes at Midnight. As well as sharing a merry disposition and a constant lack of funds, Welles and Falstaff were also both known to deceive and cheat people to get what they wanted. Ironically enough, Welles only got to portray Falstaff in Chimes because he was hired by the film's producer to make an adaptation of Treasure Island, which Welles had no intention of ever making.
For much of his career, Welles' resolve to fund all of his own films led him to sacrifice his integrity as an actor. In a desperate bid for funds, he would accept just about any acting role or voiceover job going, regardless of quality – much of which was humiliating dross for an actor of Welles' stature and immense talent.
The clearest insight into the debasement of Welles' talent comes in the notorious 'frozen peas' blooper clip. The tape, which contains outtakes from various frozen-food adverts that Welles recorded voiceovers for, displays a rare glimpse of Welles' frustration. 'I wouldn't direct any living actor like this in Shakespeare!', he cries. 'In the depths of your ignorance, what is it you want?'
In essence, Welles had to give up his integrity as an actor to cement his status as a director of genius. The money Welles the actor raised in his pitiable acting projects allowed Welles the director to make the movies he wanted to make. This also allowed him to cast himself in roles, within his own movies, that his great talent deserved.
But, for all the handwringing from modern film reviewers, Welles was far from a tragic figure. He may have had a rough time in Hollywood, but he made the films he wanted to make and managed to make great things out of very little. He's a hero and a genius who embodied the spirit that would later give birth to independent cinema all over the world.
There's a scene in Tim Burton's eponymous biopic of the low-budget genre director Ed Wood, where Wood runs into Orson Welles at a bar. The subtext is clear – the world's worst director meets the world's greatest director. But the scene also highlights the similarity between the two – their shared passion for film and their courageous determination to settle for nothing less than their vision. The miracle of any film getting produced should be celebrated and studied, whether it's a stinker like Woods's Plan 9 From Outer Space, or a film as great as Welles' Othello.
If you attend any of the screenings at the BFI, forget about all that Welles was never able to do. Sit back and enjoy what he did so brilliantly.
Christian Butler is a writer and musician based in London.
Picture by: / AP/Press Association Images
To enquire about republishing spiked's content, a right to reply or to request a correction, please contact the managing editor, Viv Regan.