A culture war on Donald Trump
The GOP presidential candidate is guilty of having the 'wrong' attitudes.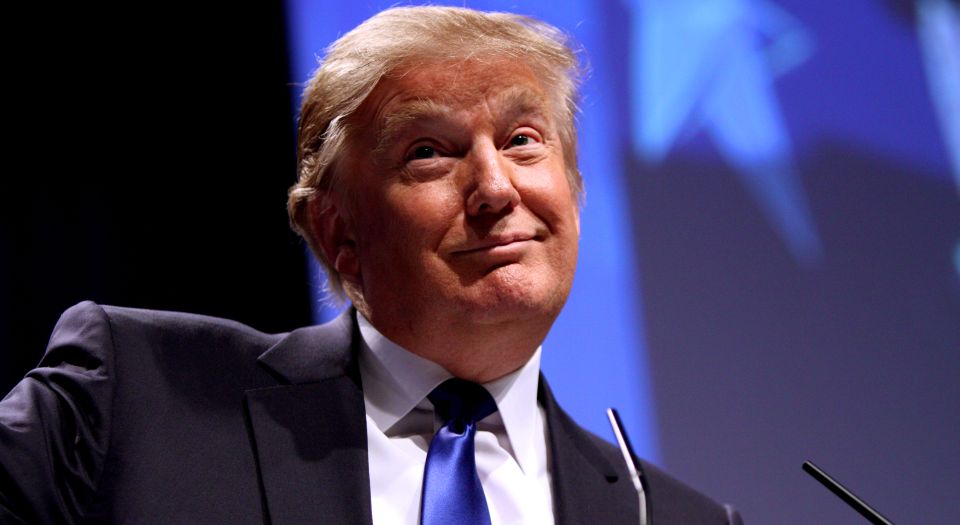 There are plenty of good reasons to take issue with Donald Trump's politics. On immigration, he's restrictive and anti-freedom. On the unravelling of the Middle East, he's gun-totingly interventionist. On reproductive rights, he reduces women to little more than baby vessels. If this is how the real-estate-magnate-turned-reality-TV-star, and now Republican presidential candidate, promises to 'make America great again', he deserves a political rebuttal.
But no political rebuttal has been forthcoming. There have been ripostes, of course, and hair-referencing takedowns and wives-citing putdowns. But nothing that has tackled Trump's views as political views. And that's because this is public debate at a time when personality politics trumps political argument, an era in which the Culture Wars have supplanted anything approaching a battle of ideas. As a result, what's being attacked in Trump's case, what's being debated, are not his political views, but his cultural attitudes. So it's not a question of what Trump would do about immigration; it's a question of how he feels about migrants. It's not a question of Trump's abortion policy; it's a question of how he views women. It's not a question of his energy policies; it's a question of his sceptical attitude towards manmade global warming. And so on and so on. Today, a politician's views remain significant, not because of what they reveal about his or her political, public intent, but because of what they say about him or her as a person. Treated as cultural attitudes, a politician's views are a marker of his or her virtue, a test of his or her eligibility for public life.
This is politics as culture war, a campaign waged by virtue-signalling, sin-seeking politicos. So, as Trump steams ahead of his rivals in the race for the Republican nomination – he's more than 10 per cent ahead of Ben Carson, his nearest challenger – opponents beyond the GOP have attempted to label-and-shame him out of existence. He's a bigot, we're told. And a racist, a sexist, and a homophobe. Whatever progress is, Trump is on the wrong side of it. He is the walking, talking, combed-over embodiment of the wrong sort of person, the sort of person with the sort of attitudes who shouldn't be allowed to speak so loudly and so frequently in public. And this is where it gets darker: his views are treated not as ideas to be debated, but as an index of his bad character, of his inappropriateness for political life, an indication that he ought to be shunned. Which is exactly what has happened as a raft of businesses and broadcasters has severed ties with Trump.
It's almost as if Trump is failing the political and media elite's personality test. To his every public utterance, his myriad antagonists respond with an open-mouthed 'I can't believe you think that'. There was his opening anti-immigration gambit in June, when he said that Mexico was 'sending people [over the border] that have lots of problems… They're bringing drugs. They're bringing crime. They're rapists. And some, I assume, are good people.' To this, one commentator shouted 'hate crime', and another retorted that 'this whole business with Trump being a flaming bigot won't just go away. He's Donald Trump – he doesn't stop talking.' And, of course, there was his flip tweet that Fox News commentator Megyn Kelly's menstrual cycle was responsible for what he perceived as her tough questioning during the first GOP presidential debate. To this, countless critics denounced his chauvinism, his bigotry, his 'gross history of misogyny'. 'Trump lacks the emotional or intellectual character to be our nation's next leader', concluded one such commentary.
It's a chilling move. Trump is being deemed unfit for public life because he holds the wrong sort of attitudes. That is how Trump appears to the other side in the Culture Wars, the liberal, climate-change-aware, gay-marriage-supporting side, the side that, as its dominant political and cultural position shows, is winning the Culture Wars. To them, Trump appears wrong, and not just wrong, but incomprehensibly, automatically wrong. His attitudes are on the PC equivalent of the Index Librorum Prohibitorum – their wrongness is clear for the right-thinking congregation to see. Hence the proliferation of listicles that don't even bother making an argument against Trump, preferring instead just to regurgitate what he said as if his wrongness is self-evident (which to his culture-war opponents, it is): 'The most egregious statements made by Donald Trump'; 'Eight of the sleaziest things Donald Trump has said'; 'Trump confidently says more colossally stupid things'; 'Here's all the sexist things that Donald Trump has ever said'. No wonder one columnist concluded that 'by being on the opposite side of [Trump] you win the argument by default'.
But what makes the carnival of anti-Trump smugness even more destructive to public debate is the way Trump's wrongness is conjured up as a way of dismissing and shunning those who support him. They are racist bigots, with a penchant for casual misogyny, too. They don't have political views; they have backward attitudes. They don't have ideas; they have prejudices. One columnist wrote of a pick-up driver displaying the confederate flag ('a symbol of hate and racism') on his truck: 'I didn't ask who he supported in the primary, but I wouldn't be surprised if he favoured Donald Trump, based on his recent surge in the polls and outspoken bigotry.' Another concluded that support for Trump 'is about the Republican Party and its very dark soul when it comes to immigration… [Trump supporters] see [a champion] in Trump, a Mussolini with a comb-over, who is now as much admired for the enemies he's making as for his inflammatory statements on immigration.' The UK-based Economist simply called Trump 'a poor-man's idea of a rich man'.
These aren't political arguments; they're cultural judgements. They're judgements on the type of person Trump is, on his attitudes, complete with the obligatory epithets 'racist', 'sexist' and 'homophobic'. And, deeper still, they're judgements on the type of person who supports Trump, the supposedly racist, sexist and homophobic.
This personalised form of politics, this culture war against those with unspeakable attitudes, impoverishes political debate. It suggests that only the right sort of people ought to be allowed to participate, those, that is, who have passed the cultural litmus test, those who support gay marriage, who profess their feminism, who pity migrants' plight. And in doing so, it not only narrows debate, it spurs on those excluded, those who fail the litmus test, to embrace outrage. The Donald, then, is as much a product of the stifling climate of political conformity as he is its brash opponent.
Tim Black is the deputy editor of spiked.
Picture by: Wikimedia Commons/Gage Skidmore
To enquire about republishing spiked's content, a right to reply or to request a correction, please contact the managing editor, Viv Regan.