'I'd be embarrassed to call myself PC'
Sarah Franken talks ISIS, censorship and the perils of being pigeon-holed.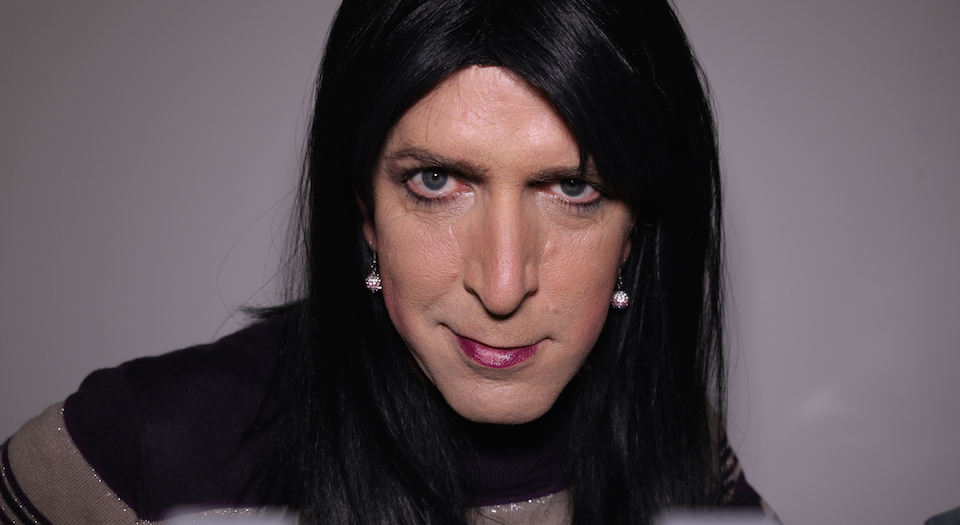 'Islam is the great, hypocritical double standard of our age. Any time a murder is committed in its name, someone has to do damage control at the political level. I'll never stop making fun of it.' So says Sarah Franken, American comedian and satirist, about her searing Edinburgh Fringe show, Who Keeps Making All These People? – an absurdist, character-comedy exploration of Islamist barbarism and Western self-loathing.
Talking to her between shows at the Pleasance Courtyard, as we go from one issue to the next at breakneck speed, her views come across like a charge sheet of unfashionable ideas. The PC purge of academia gets short shrift: 'When I was at university, the courses I liked were the ones featuring dead white European males. I didn't want to sit in a circle and talk about feelings.' Then there's the oh-so-trendy phenomenon of white guilt: 'I come from a trailer park in Missouri. We had to get on food stamps when I was a kid, and we were white.'
But, above all else, it is the rise of Islamic State, and the West's gutless inability to challenge it morally or militarily, that most raises Franken's hackles. For her, Barack Obama is Public Enemy No1: 'When someone saws someone's head off we don't need some idiot president talking about the crusades. That guy makes me ashamed to come from America.' Franken's eloquent rage is not just insightful; it's hilarious. A stand-out bit in her show involves the Australian prime minister, a proxy, perhaps, for Obama, responding to a terror attack by saying 'diversity, multiculturalism, melting pot' ad infinitum at a press conference. Aside from the odd liberal gasp, the room was left in hysterics.
Given the Fringe's reputation for being a glorified summer camp for London's right-on luvvies, you'd think Franken would be picketed off stage. But not only is she saved by a preternatural talent for Python-esque absurdity, meaning even your most seasoned Guardian reader can't help but laugh, she's also been embraced this year, as a progressive force in comedy. While Franken has been building a reputation in the US and UK for over a decade, no one knew who Sarah was until this summer. Before recently coming out as transgender, she was Will. And, aside from being a 'marketing nightmare', Franken's transition has brought huge press attention.
But as overjoyed as Franken is with the publicity, she's concerned that fawning journos are trying to put her in a box. 'There was one review that was two paragraphs. The first was all, "brave, brave, brave, she made a brave decision to come out of the closet, brave, brave, brave". And then, when it came to the show itself, the review completely missed the point.' Franken has been closeted much of her adult life. But, after leaving her God-fearing parents behind, one of the things that kept her from coming out was the fear of being hemmed in artistically because of who she was. 'When I lived in San Francisco – which, if ever there was a safe place to be out and about, it's there – there were so many shows like "Growing Up Gay" or "Growing Up Latino". So many shows about identity. I didn't want to be thought of as a transgender comedian.'
'The fact that I'm transgender is completely incidental', she continues. 'It doesn't mean I'm going to shut up and be a good little girl and not talk about IS and why we need to overthrow them. That's one half of me. The other half is kicking myself in the ass that I can't sit down to write that stupid, bland show about what it's like to be transgender and win some awards and get on TV for it.'
For Franken, a passionate libertarian, the political conformity on the comedy circuit can often be stifling. 'When I meet libertarian comics, it's like Jews in the Holocaust', she says, before affecting a Jewish New York accent: 'You're one of us, we have places we can hide.' Perhaps unsurprisingly, the way in which comedians have swallowed the speech-policing mantra of political correctness really makes her gut churn. 'People think that because comedy was perhaps racist in the past that, if we don't put these self-imposed strictures on ourselves now, we're all going to hang black people from trees', she scoffs. 'I think there's a lot of comedians who just want to get on TV, but if you're going to make any claims to doing art, you should be totally against political correctness.'
The conversation soon turns to Lenny Bruce, the father of modern stand-up, who battled with the authorities in the Sixties over his obscene routines. 'If Lenny Bruce was working today, you can bet he'd be going after the politically correct. This is a man whose whole obsession was freedom of speech. The fact that he was doing bits like "Are there any niggers here tonight?" close to the time of the civil-rights struggle in America, you'd think it would have made it much more sensitive. But years later, after all this stuff has been resolved, we're tenser about words than we were back then. And, unsurprisingly, comedy is worse as a result.' Unlike Lenny Bruce, Franken says, being PC is also patently uncool: 'I would be embarrassed to say I was politically correct. I think it's a bad thing. It's like saying that I don't masturbate or listen to rock'n'roll.'
Franken's heroes – from Bruce to Peter Cooke and Chris Morris – were never afraid of offending their own social milieu. And, with this in mind, I ask her about one of the most edgy routines in her show, in which Simon Schama, who is hosting an imagined televised Q&A about Franken's transition, apologises profusely for accidentally calling her 'he'. So, is the heightened sensitivity around pronouns something Franken feels is a problem? 'The reason I put that in there is because, even though I prefer the pronoun "she", and I don't necessarily like it when I'm called "he", in relation to defeating IS, it's a bit navel-gazing', she says. 'I respect the pronoun thing. I get it. But if we had to make a hierarchy of things that are important, that should go underneath mowing down IS.'
Discussing the roots of PC, Franken, again, offers keen insight. 'I think the West lives in a moral vacuum. We've gotten rid of religion, we've gotten rid of our belief in the West and its core principles, like freedom of speech. And nothing can exist in a vacuum, so we've replaced it with this religion of political correctness. It's a religion of words. We don't say the word "nigger" now, even if we're slamming that word. It's tantamount to "don't say Jehovah, or else you get stoned to death" in Ancient Israel. We've gutted ourselves.'
As we talk about what Franken plans to do next, it becomes clear that, contrary to how some fawning reporters may have it, it is being anti-PC, rather than transgender, that is making hitting the big time tough. 'I'm a capitalist; I have all of these bourgeois aspirations. I would love to win awards and get on TV and all of that, but I don't know if they're going to allow that in this day and age; if they're going to allow a new Chris Morris, someone who's going to do a paedophile special.'
'At the end of the day I'm a comedian. It's about laughter – I want to hear laughs', she says. And, as she rushes off to another interview, it seems there's some consolation there: Franken may have some important things to say about the absurdities of modern Western culture, but she's also got a God-given gift for making them funny.
Tom Slater is assistant editor at spiked.
Sarah Franken: Who Keeps Making All These People? is at The Stand Comedy Club until 30 August.
To enquire about republishing spiked's content, a right to reply or to request a correction, please contact the managing editor, Viv Regan.