Educationalists: teaching bad ideas
Teachers are starting to fight back against the biases of educationalists.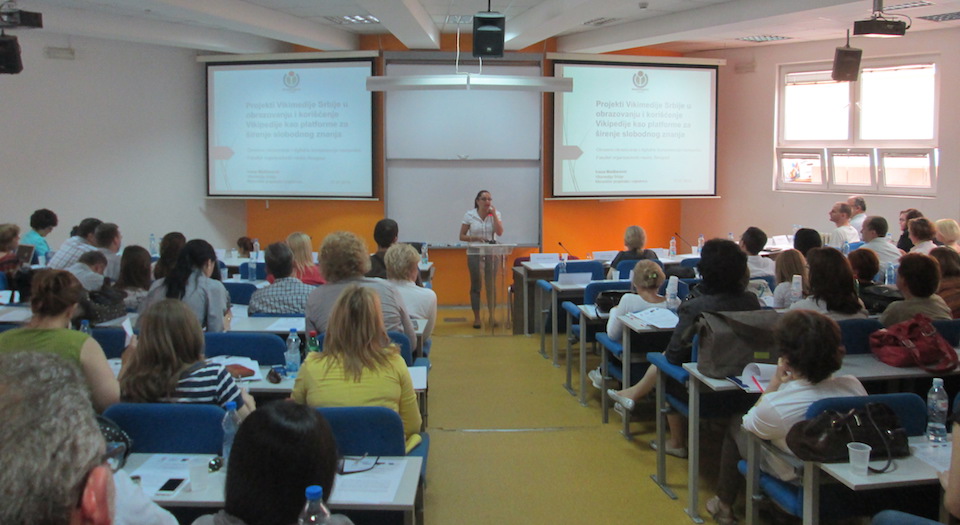 Back in 2012, I attended a conference in Sydney about school improvement. Although the speakers were there to talk about a diverse range of topics, many took the chance to disparage 'transmission teaching', where the teacher stands at the front and talks to the class. They knew that their audience would welcome this view.
Such a scene encapsulates much of what is wrong in the strange bubble of education conferences. Educators often talk to themselves. They give a nod and a wink to each other to signal their alignment with values that are not necessarily shared by members of the general public or even other teachers. While real policy decisions are made by government ministers outside of the education establishment, this does nothing to puncture the groupthink; educationalists merely characterise such decisions as coming from know-nothing, philistine politicians who impose their views on experienced professionals.
It might make sense for educationalists to be so dismissive of policymakers if the processes of education were grounded in strong evidence, as they are in medical practice. However, a lot of what is pursued by educationalists actually flies in the face of the evidence. For instance, on the issue of using phonics to teach children to read, there are three national reports from the UK, US and Australia which all support the largely common-sense view that learning to read by sounding-out words works. Yet influential educationalists still express scepticism, and it seems that teachers are still not trained effectively in phonics.
Transmission teaching, to which the education establishment is so opposed, is basically what most people think of as 'teaching'. A teacher will stand at the front of a class, explain some concept or new bit of terminology, and then ask the students some questions about the new concept or term to see if they have understood it. This offends the sensibilities of those who don't like the idea of teachers being sources of authority and would prefer pupils to 'construct' their own knowledge.
Countless studies comparing transmission teaching with constructivist approaches find in favour of transmission teaching. Again, this is simply common sense. Instead of letting children flounder and make the same mistakes generations of children have made before them, a skilled teacher can pre-empt these problems, focus students on more fruitful avenues and explain why in the process.
But this is not what teachers are encouraged to do. In an influential book for the National Academies Press in the US, the constructivist position is explained in terms of the children's book Fish is Fish. In the story, a frog visits the land, and then returns to the water to explain to his fish friend what the land is like. You can see the thought bubbles emanating from the fish as the frog talks. When the frog describes birds, the fish imagines fish with wings, and so on. The implication is that we cannot understand anything that we have not seen for ourselves; each individual has to discover the world anew.
If this were true then there would be no point in books, because it would not be possible to communicate ideas through words. There would be no point in magazines or the internet, and no point in education conferences. A large part of what many educationalists believe to be best practice can be easily falsified by everyday experience.
Educationalists' fondness for therapeutic approaches to education is also undermining good teaching methods. Yes, teaching pupils directly – giving them strong and clear instructions and guidance – might be a more effective way of getting them to pass exams, so the argument goes, but what of developing students' character? If we allow students to work out how to solve problems on their own, they say, then we will help them build their resilience. In short, we are asked to accept the logic that we should teach children badly in order to prepare them for life's frustrations. Sadly, it seems that UK education secretary Nicky Morgan has bought into the idea that schools should help build children's characters.
However, the education world is changing. Teachers are starting to ask questions using social media, blogs and even through their own conferences. One notable success has already been chalked-up by the blogger Andrew Old, who forced a change of tack from the Ofsted, the English schools inspectorate. Ofsted had been effectively enforcing constructivist methods on teachers by criticising them for talking to their students or for not organising enough group work. Old assiduously collected the evidence of this on his blog, forcing Ofsted to issue new guidance to inspectors.
Frustrated politicians of all stripes are unleashing unprecedented disruption on education systems by creating new kinds of schools and new ways for teachers to qualify. It is sad that it has come to this, but educationalists who have ignored evidence in favour of ideology for such a long time will finally have to reckon with the unleashing of teacher-led critique.
Greg Ashman taught in state schools in London for 13 years before moving to Australia. He now teaches in a country town and writes a blog about education. Follow him on Twitter: @greg_ashman
Picture by: Wikimedia Commons.
To enquire about republishing spiked's content, a right to reply or to request a correction, please contact the managing editor, Viv Regan.