In an info age, we need knowledge more than ever
Pupils must be taught before they are asked what they think.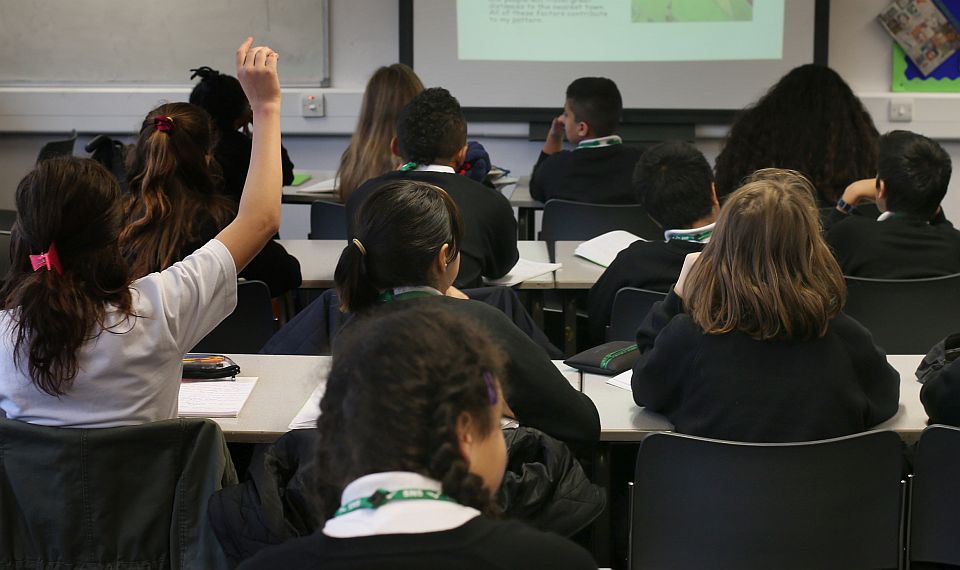 'Where is the wisdom we have lost in knowledge?
Where is the knowledge we have lost in information?'
The Rock, by TS Eliot, 1934.
Knowledge is vital in an information age. We are surrounded by information – some of it true, but all of it presented as if it were of equal value. Those who think that the internet has changed education forever misunderstand the significance of knowledge. They argue for a collapsed curriculum that is no longer reliant on subjects, with teachers who simply guide pupils through project-based work in which they can pick up the transferable, soft skills that will guarantee them future jobs. But this is a complete misreading of the situation in which we find ourselves. Rather than no longer needing subjects and teachers, we need them more than ever.
In a morass of information and infotainment, knowledge is often lost. Where pornography is given equal billing to the work of the great masters, the great masturbators are lost in the World Wide Wank. What is great art? What is truth? What is love? At the touch of a button, all these questions are immediately lost in millions of answers. So people resort to Wikipedia, which is not a bad place to start. But it is a bad place to start and finish, if your desire is to know.
This is where teachers and subject knowledge come in. A good teacher has expertise, understands the evolving tradition of their subject, and can tell stories that make connections and open up the essential knowledge for their pupils. They can communicate and react to the pupils in their classroom, ensuring that they, too, can become able to know – can become knowledgeable.
When I talk to teachers, I often say to them: 'I don't want to hear a child's opinions until they know what they're talking about.' This shocks some teachers who are used to asking pupils what they think about something very early on – despite the fact that this rarely produces an enlightened discussion. For example, they would read out a sonnet, ask what the children thought and they would grunt back, saying 'it's crap'. Until children know something about the form, the rules and conventions and the tradition of critique, it is too early to ask them what they think.
This is important. A teacher should teach not only a text or a topic, but also the learned opinions others have had about it. Teachers should initiate pupils into a conversation about the subject, highlighting the discussions and disagreements that surround it, and help them find out what their own opinions might be. As they do this, teachers can challenge pupils' thinking. Debate and dialogue are a vital part of this approach, but giving pupils a voice is not about asking them what they think – it is about teaching them and developing their ability to debate and to think.
As well as acquiring knowledge about the subject they are learning, pupils need to learn to express what they have learned in their own words, expand on their own understanding, explain what they think, create arguments defending their views, and develop an understanding of other people's views. They also should be given opportunities to create work, whether it is an essay, a piece of art or some athletic pursuit, where they are responsible for the quality of the work, ensuring that it conforms to or knowingly challenges the rules of the subject that they are learning. This process is essential not only to developing knowledge, but also to developing wisdom. Though it might take years after they have left school to develop, teachers can set them on their way.
Developing pupils' knowledge, helping them cultivate and challenge their opinions, and making them put what they have learned into practice, are the three essential parts of great teaching. For this, no great bureaucracy is needed and no box-ticking need take place. Whether one calls it 'transmission teaching' or 'dynamic whole-class teaching', the effect is the same. This harks back to the trivium of the liberal arts: grammar, dialectic and rhetoric. Or, in other words: knowing, questioning and debating.
The job of the teacher is not just to teach the greatest that has been thought, said and done; it is also to get children to add to the greatest that has been thought, said and done. It is this that is at the core of the great tradition of the liberal arts, as expressed by the philosopher Michael Oakeshott:
'As civilised human beings, we are the inheritors, neither of an inquiry about ourselves and the world, nor of an accumulating body of information, but of a conversation, begun in the primeval forests and extended and made more articulate in the course of centuries. It is a conversation which goes on both in public and within each of ourselves.'
For many children, this conversation can only begin when they are taught properly by a great teacher.
Martin Robinson is a teacher, an education consultant and the author of Trivium 21c. Follow him on Twitter: @SurrealAnarchy
To enquire about republishing spiked's content, a right to reply or to request a correction, please contact the managing editor, Viv Regan.