No, our schools are not full of tiny sex offenders
The criminalisation of children has reached terrifying heights.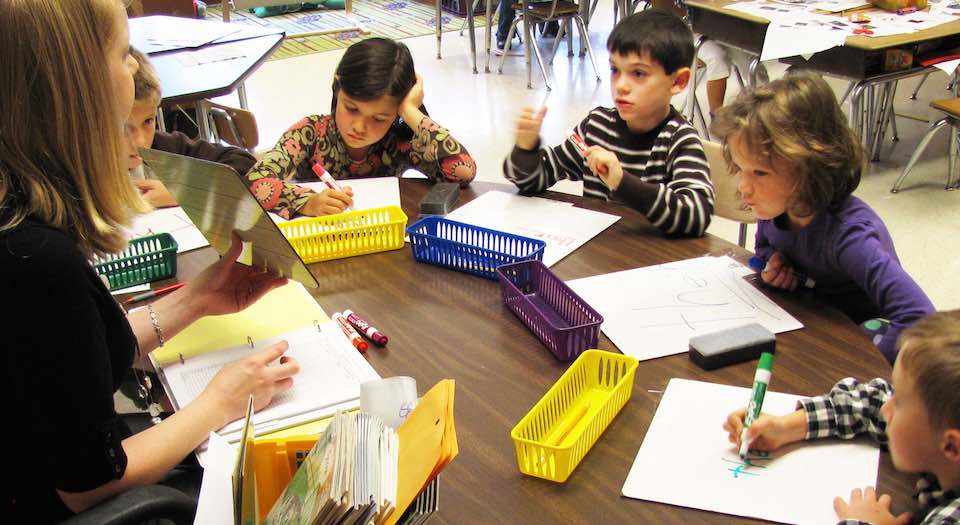 Want a perfect example of the rape-culture panic? On Friday, the BBC published figures suggesting that, over the past three years, 5,500 alleged sex crimes in UK schools were reported to the police. Of these, 4,000 were allegations of physical sexual assault and more than 600 were allegations of rape. At least one fifth of the alleged offences reported were said to be perpetrated by children, while the details of the rest were unknown.
It wasn't long before the figures were being used to justify the inclusion of consent classes in schools. Children's commissioner for England, Anne Longfield, called for 'a relationships and sex component to be part of the national curriculum'. This comes after the Department for Education published guidance earlier this year on teaching children as young as 11 about sexual consent. Despite the lack of detail in determining the age of alleged abusers, the findings were taken as proof that children are becoming sexual abusers at a younger and younger age.
This is bonkers. Firstly, the BBC's reporting of the numbers was full of bald assertions. Jon Brown, head of sexual-abuse programmes at the NSPCC, was quoted in the BBC report, saying that 'accessing hardcore pornography is warping [children's] view of what is acceptable behaviour'. This claim was made in spite of the fact that decades of research has failed to demonstrate any link whatsoever between exposure to pornography and sexual-assault prevalence.
Children have not transformed in recent years into a marauding gang of sexual offenders; nor are they any more sexually aggressive today than in the past. In fact, these stats say less about our children's newfound tendencies towards sexual perversion and more about our own warped idea of what constitutes sexual criminality.
The criminalisation of children in recent years, especially around sex, is startling. In 2013/14 the UK prosecuted over 1,600 young people for rape and sexual violence. And yet, many of the reported cases amount to little more than the cack-handed and unthinking application of the law to innocent, childlike behaviour. In 2010, the nation was shocked when two boys, aged 10 and 11, were found guilty of rape for – in their lawyers' words – 'playing doctors and nurses' with an eight-year-old girl. Other cases have involved slightly older children 'sexually touching' younger complainants in what, again, amounted to little more than childish games. Today, we are increasingly recasting harmless events, and other ambiguous moments in young people's sexual development, as sexual violence.
The recent spike in allegations only shows that parents, teachers and students are becoming all too willing to report these incidents to the police rather than deal with them themselves. This is a problem. It's a problem if children are beginning to read otherwise innocent or merely awkward sexual contact with one another through the prism of criminal abuse. But it's an even bigger problem if adults involved in these cases feel incapable of dealing with young people's behaviour without the intervention of the authorities.
Involving the police in these incidents has huge consequences. A criminal trial is extremely demanding and has the potential utterly to disrupt a child's schooling; the whole process is likely to be hugely embarrassing for everyone involved; and many of the accused are likely to be advised to plead guilty as quickly as possible in order to minimise punishment. Children who are found guilty are given criminal records that stay with them for life. They can even be put on the sex offenders' register for lengthy periods. Having to disclose their past as part of applying for employment or a place at university may seriously put these young people off doing either.
So, no, our schools are not filled with young sex offenders – nor are young people being warped by online pornography. These figures expose a problem not with the kids, but with us adults, who apparently feel unable to deal with young people's behaviour without recourse to the criminal law. This is being driven by the panic around rape and sexual violence, which encourages us to see more and more innocent behaviour as criminal. It's time to kick rape law out of our schools. As adults, we have a responsibility to manage the behaviour of young people without immediately running to the cops.
Luke Gittos is law editor at spiked, a solicitor practicing criminal law and convenor of the London Legal Salon. He is the author of Why Rape Culture is a Dangerous Myth: From Steubenville to Ched Evans. Why Rape Culture is a Dangerous Myth: From Steubenville to Ched Evans. (Buy this book from Amazon(UK).)
To enquire about republishing spiked's content, a right to reply or to request a correction, please contact the managing editor, Viv Regan.