There's no such thing as modern slavery
The Modern Slavery Act is immigration control by the backdoor.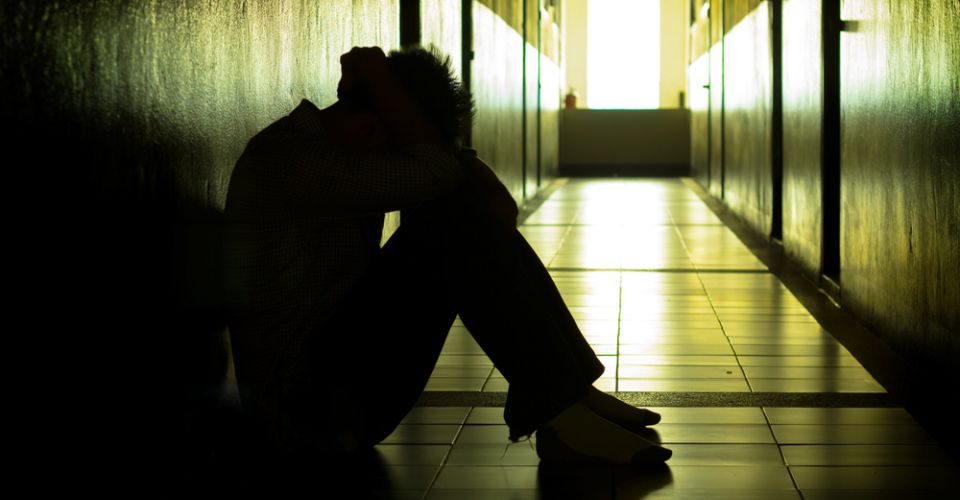 To much political fanfare, key provisions of the UK's Modern Slavery Act came into force last week. Home secretary Theresa May described the Modern Slavery Act as a 'landmark' in the fight against slavery in the UK.
In truth, the campaign against modern slavery and human trafficking is a spectacular act of political hoodwinking. While most historians will tell you that the abolition of slavery in the British Empire came in 1833, some 26 years after the abolition of the transatlantic slave trade, the British government and an assortment of advocacy groups are convinced that the UK still has a slavery problem. Campaign websites point out that there were 1,746 reported cases of slavery in the UK in 2013-14, with 155 convictions for human-trafficking offences – an increase from 99 convictions in 2012-13.
The kind of slavery that was abolished over a hundred years ago amounted to the use of human beings as property. So what exactly is modern slavery? Well, the law is not entirely clear. It suggests that in order for someone to be a slave, they need effectively to be owned by another person. But the current law does not recognise the ownership of people. The slave trade was so barbaric precisely because the rights of slave owners were recognised in law and could be enforced by the machinery of the state. Today, given that the law does not recognise ownership of human beings, to what extent can someone own slaves? In the legislation, ownership is defined as exercising a significant degree of control over another person. But merely controlling someone, even to a great extent, is not the same as legally owning them. The offence of modern slavery is very broad in its possible application. Guidance from the Crown Prosecution Service (CPS) indicates that whether someone thinks of himself or herself as a victim of slavery is immaterial. In fact, under Section 1 (5) of the act, even if someone consents to being held in slavery or servitude this would not preclude the prosecution of a slavery offence. So, in effect, you can agree to be a slave. Go figure.
The act also criminalises human trafficking, which amounts to arranging travel for a person into the UK in order to 'exploit' that person. Section 3 of the act gives a list of circumstances in which someone can be said to have been 'exploited'. It is here, in the detail of the act, that the breadth of its reach becomes clear. The definition of 'exploitation' includes those who have had their services procured by 'deception' – that is, anyone who has been brought to the UK and misled by his or her employer could potentially be seen as a victim of trafficking. The act gives enormous powers to the police and prosecutors to decide what kind of behaviour constitutes 'slavery', 'servitude' and 'trafficking', and provides a mechanism for intervening in a wide range of situations.
The act also gives magistrates the power to issue 'slavery and trafficking prevention orders'. These orders can be granted where there is a risk that a slavery offence will be committed, and can prohibit any behaviour that may lead to such an offence. So not only is the definition of slavery and trafficking extremely broad, but the powers the act grants to the courts are extremely wide-reaching and draconian.
Of course, there is not widespread slavery in the UK – one need only look into the bizarre reporting of slavery statistics to see this is the case. The National Crime Agency reported that 2,744 people were 'potential victims of trafficking for exploitation in 2013'. Potential victims? I am a potential victim of murder, given that I am a living human being. Discussion of 'potential' victims merely highlights how little we know about the existence of real ones. Labour MP Frank Field estimated that there were 10,000 slaves currently in the UK, following a recent evidence-based review. The problem with the review was that there was no evidence. Instead, Field claimed that establishing the extent of slavery in the UK is impossible because it all happens 'behind closed doors'.
The political and intellectual dishonesty of modern anti-slavery campaigners is staggering. The narrative of anti-slavery has given the government the perfect moral gloss to apply laws that are regularly used to target economic migrants. The last two significant investigations into trafficking led to the arrests of hundreds of foreigners. These arrests resulted in just 15 prosecutions for human trafficking. Seventy-three of those arrested were prosecuted for immigration offences and deported. This is because immigrants are more likely to work for free in exchange for accommodation or food while they try to establish themselves in the UK. The College of Policing's guidance on the Modern Slavery Act even anticipates that criminal investigations could become immigration or employment investigations once they get underway.
But even to talk about 'criminality' in relation to this act is a misnomer. Today, the myth of modern slavery is used to give a moral gloss to anti-immigrant legislation. Those campaigning to 'end slavery' in the UK do not seem to realise that they are doing a great job of promoting the Home Office's own anti-immigrant agenda. There are parts of the world where forced labour remains a problem. But this act is not about eradicating the scourge of slavery from the UK; it is about giving the authorities a moral basis to intervene almost arbitrarily in the lives of economic migrants.
Luke Gittos is law editor at spiked, a solicitor practicing criminal law and convenor of the London Legal Salon. He is the author of Why Rape Culture is a Dangerous Myth: From Steubenville to Ched Evans. Why Rape Culture is a Dangerous Myth: From Steubenville to Ched Evans. (Buy this book from Amazon(UK).)
To enquire about republishing spiked's content, a right to reply or to request a correction, please contact the managing editor, Viv Regan.