Dapper Laughs: 'There's nothing wrong with lads being lads'
Dapper Laughs talks free speech, lad culture and the rape joke that wasn't.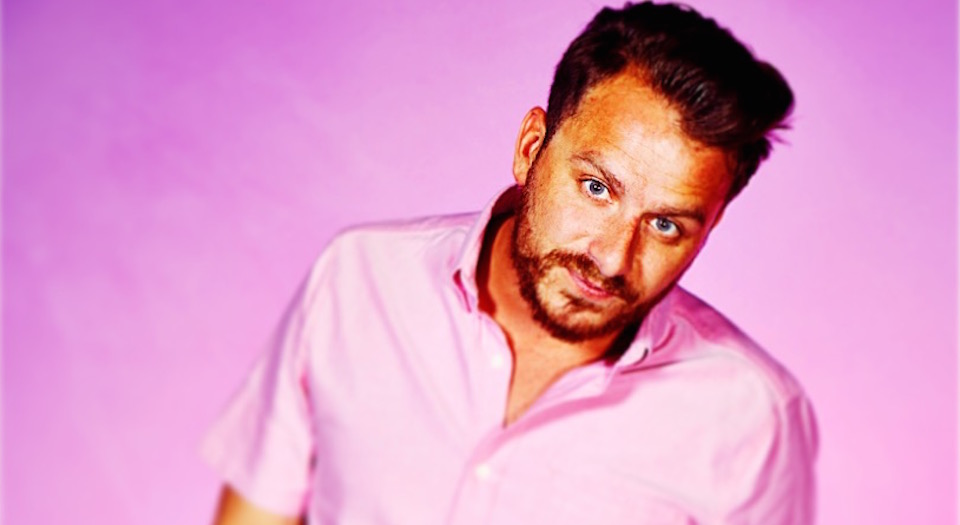 'You can't pick and choose where your freedom of speech lies. You can't say to yourself I want freedom of speech, but not if it offends me. That's bullshit. It doesn't work like that.' So says Daniel O'Reilly, the south London comedian, social-media sensation and, as his laddish, perma-tanned alter-ego Dapper Laughs, bête noire of PC politicos from campus fem socs to the national comment pages.
Almost a year after his ITV2 show, Dapper Laughs: On The Pull, was axed following a months-long campaign of petitions, open letters and twitch-hunts – insisting O'Reilly's uber-lad parody was 'misogynistic' and even 'pro-rape' – Dapper has had a crash course in the new intolerance. But he's come back fighting. With a sold-out tour about to get underway, a live DVD that has shot up the pre-order charts and a feature film in the works, I chatted with O'Reilly about how he's come back from being the self-appointed prim police's public enemy No1.
It all began in November 2014. The first series of On The Pull, in which Dapper taught sex-starved young men how to become 'proper moisturisers', had just finished – and the critics were up in arms. His show was slammed as a 'rapist's almanac'. 'Apparently you can't even ask a girl for her number without someone saying you're a rapist', he tells me. After that, he could do no right. His charity Christmas album, Proper Naughty Christmas, was slammed for an 'offensive' skit involving a homeless man, and Shelter (due to be one of the album's beneficiaries) refused his donations. For O'Reilly that was it: 'That's when I lost my rag.'
After O'Reilly fumed about the furore online, and his legions of fans started tweeting their discontent in suitably colourful language, his critics went into overdrive. They trawled through every tweet, vine, post and video, until the Mirror uncovered a clip that would bring his career crashing down. At a sold-out show at London's Scala on 16 October 2014, Dapper took to the stage and took on his critics head-on: 'My show is a rapist's go-to guide? I filmed six episodes, half-hour-each episodes, right. If it was a fucking guide to rape I would have done one five-minute episode going, "Oi, Oi! I'm Dapper Laughs. Go down the shop, get some rope, bit of duct tape, rape the bitch, well done, see you later!".' It was a pretty robust response to his critics, but it was what happened right after that made headlines. O'Reilly recalls what happened: 'A woman at the side of the stage said, "Dapper, don't worry about that. My friend Lucy loves you, she's gagging for a rape." I leaned down and said, "What's that? She's gagging for a rape?" Next thing you know the headlines are "Dapper Laughs tells fan she is gagging for a rape". I was mortified.'
Dapper and his fans once again came out swinging, but his critics were out for blood. He was dubbed the 'pro-rape comedian', petitions were launched to have On The Pull axed; ITV2 decided not to renew for a second series and O'Reilly was forced to pull out of his upcoming tour. But it was the pressure it imposed on his family that finally made him give in. His stepmother told him that his father had been diagnosed with cancer, and the constant door-stepping and Twitter outrage had become too much of a strain. 'That was like a bomb to me, he's like my biggest fan. So I told my management that I couldn't be bothered to do this anymore, I've got to think of the family, how can we stop it all? And they said the biggest platform was Newsnight.'
An apologetic O'Reilly appeared on the show, contrite, clean shaven and in a black turtleneck, apologising to a strangely schoolmarmish Emily Maitlis and insisting that 'Dapper Laughs is gone'. Thankfully, for his fans and for those of us who were sickened to see the PC brigade claim another scalp, it didn't last long. After his father went into remission, he urged him to carry on. By Christmas, Dapper was back, with a video lambasting 'soppy bollocks' O'Reilly for killing him off in the first place. Talking to him now, with it all behind him, he's unrepentant, offering keen and foul-mouthed insights into where this vicious witch-hunt came from.
Dapper Laughs was the chattering classes' nightmare made flesh – an un-PC lad who refuses to conform to new prudery, to tip toe around the opposite sex like he's at an Elizabethan ball. But, in some ways, it was never really about him – it was about his (largely) working-class audience. 'They were basically saying that my fanbase wasn't intelligent enough to see that it was a joke. As if someone in my audience, as opposed to someone in Frankie Boyle's audience, is more likely to go out and rape someone because of the subject matter.' It's a good point. Not least because, other than that routine, Dapper's material has never gone much beyond cheeky-chappy banter with a bit of Inbetweeners-esque crudity thrown in.
Dapper hardly represented a surge in openly bigoted and misogynistic comedy. The rage against him, the campaign of out-of-context quotes and scaremongering, was testament to the fact that it's all too easy nowadays to fall foul of the speech police. 'People say I'm bringing it back to the dark ages, going back to Chubby Brown and stuff like that. But maybe it's not that we're stepping back into the dark ages, maybe it's that the UK is becoming too censored, and people are becoming too PC. I guarantee if I went on stage and did an Englishman, an Irishman and Scotsman joke, someone would say "fucking hell, he's crossed the line here". That's racist now.'
I ask O'Reilly if there are any lines he thinks comedians shouldn't cross, to which he offers a blunt but perfectly formed metaphor: 'I'll put it this way, right. I wouldn't complain about a restaurant that serves a dish I have no intention of eating. If you don't like a comedian, don't go and watch him… There's things I wouldn't speak about. I'd never be racist. And I've never, actually, written a joke about rape. I don't find it funny. My family's been affected by sexual violence – that's something we've had to go through. But if someone does find it funny, then fair play to them. I believe that comedy is a place where you should be able to speak freely, and to speak openly about what you want. You leave it up to the ticket purchaser to decide, because where's the line? Where's the line?'
If only his fellow comics were as principled. Following the initial furore, 44 comics signed an open letter condemning Dapper for 'encourag[ing] street harassment, rape culture and normalis[ing] misogyny'. O'Reilly is certain that there was more than a bit of jealousy here. While he has been doing stand-up since he was 17, starting on the open-mic circuit before graduating to cruise ships, it was social-media that made him a success. As he racked up almost two million Facebook likes and over 600,000 followers on Vine, beleaguered comedians, he reckoned, couldn't help but bristle at who they assumed was a cocky young upstart:
'I've created an audience that is willing to get up and pay for tickets and go and watch a live show and go and buy a comedy DVD, people who generally don't like stand-up comedy. It's a working-class, young audience that no one within the comedy industry are connecting with, because everyone wants to be intelligent and do political satire… If I was a comedian who had been busting my arse for the last five or 10 years, and I'd only got a thousand followers on Twitter, and I was struggling to get my show up and running in Edinburgh and, in the space of six months, someone comes on to the scene, going on stage and doing a fucking dick joke and making a video about getting his fucking knob out and getting 25million views on it, then maybe I would have chucked my morals out the window, too.'
Still, it was the new feminism, and its intolerant war on lad culture, that proved to be Dapper's most enduring enemy. 'I could argue about it all day', he says. 'In fact, I'm finding the way they use the term lad culture a bit sexist now. I don't think that there's anything wrong with men talking about what they want to talk about: swearing, drinking, fighting with each other, having a laugh, going down the pub, being lads. When you're teenagers, you're growing up around other guys, you're boisterous. Then you've got to go into the real world. It's a transition period where men have got to mature, but there's certainly nothing wrong with lads being lads.'
But as much as new-feminist moralism seems to have seeped into all corners of British public life, O'Reilly doesn't think modern-day feminists can claim to represent women beyond their own buttoned-up circles: 'Just because there's a group of feminists out there who don't like the way some lads behave, there are also masses of groups of women who love naughty, cheeky lads – who love attention from men. Again, I think it's a class thing. The majority of the girls that I grew up with were worse than the lads. They talk about worse things than lads. And they're probably naughtier than lads. Just because feminists don't enjoy it doesn't mean other women don't.'
After a year of being made the posterboy for Britain's moral want, you'd think O'Reilly would be bitter. The truth is quite the opposite. He's affable, funny and at ease, and looking forward to the opportunities in front of him. 'The live DVD's about to drop, so I'm excited about that. We've got this tour coming up. And I've just signed a contract to do a feature film as well. Me and [fellow Viner] Nick Nevern. So that's going to piss a lot of people off – which will make me happy.'
Here's hoping this lad makes good.
Tom Slater is deputy editor at spiked and coordinator of the Down With Campus Censorship! campaign. Follow him on Twitter: @Tom_Slater_
To enquire about republishing spiked's content, a right to reply or to request a correction, please contact the managing editor, Viv Regan.