Why I'm not a feminist
Condemning women who refuse to conform to feminism is tyrannical.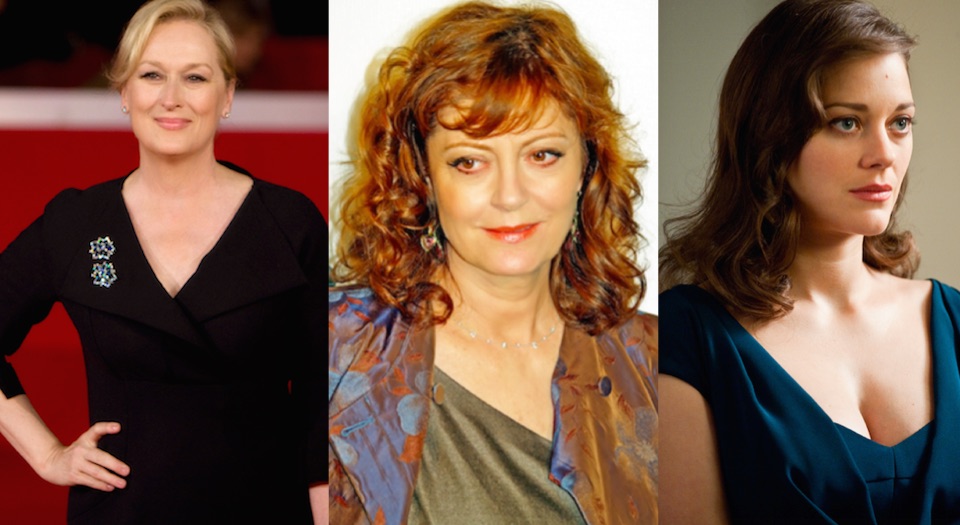 Several female celebrities, by publicly distancing themselves from feminism, have caused considerable upset in feminist circles.
First there was actress Susan Sarandon, who told the Observer a couple of years ago, 'I think of myself as a humanist because I think it's less alienating'. Then, earlier this month, fellow actress Meryl Streep echoed Sarandon's sentiments: 'I am a humanist; I am for nice, easy balance.' And, last week, Marion Cotillard said she does not 'qualify' herself as a feminist because 'in the word feminism there's too much separation'.
The backlash against these women has been extreme. One article dismissed Sarandon's statement, saying 'she didn't mean it'. And online feminist hub Jezebel published a piece claiming that 'Queen Meryl' was 'talking directly out of her butt'. It seems that it is officially unacceptable to refuse to call yourself a feminist. What these feminists don't seem to realise is that disallowing dissent is tyrannical.
But the most insulting part of the hysterical response to these women expressing their political views is the idea that they were somehow ignorant of what being a feminist entails. In the most cringingly obsequious interview I've ever watched, feminist Lena Dunham asked presidential candidate Hillary Clinton if she was a feminist. Clinton replied: 'I'm always a little bit puzzled when any woman of whatever age, but particularly a young woman, says something like, "Well, I believe in equal rights, but I'm not a feminist".' Dunham giggled, 'Hallelujah'. Watching Clinton, a living symbol of establishment thinking, having a supposedly radical titter over us idiots who don't 'get feminism' should set alarm bells ringing for free-thinking women.
Sarandon, Streep and Cotillard have a point about the divisiveness of contemporary feminism. It views the world through the narrow prism of gender and argues that women and men are inherently different. This is evident in the current feminist policing of sex, which rests on the assumption that all men are potential rapists and therefore women are doomed to live as victims. In this way, feminists refuse to believe in the potential for human beings to do good rather than bad, to have healthy sexual lives free of interfering rules and regulations.
Feminists believe that women should be protected from certain aspects of public life, including speech. Women can't and shouldn't deal with certain types of speech deemed sexist or offensive, feminists argue. Feminists do not want to engage in aspects of life they disagree with. Instead, they want to silence what they don't like through censorship and criminalisation. Feminists believe that women need protection from words.
Finally, contemporary feminists do not believe that women are independent, free-thinking individuals. Feminists promote a cliquey, sisterhood mentality, but not through a collective and positive sharing of ideas. They're the kind of group you'd encounter at school who would shun you if you weren't wearing the right kind of hairband. Today's feminism is opposed to criticism and nuance, refusing to allow women to form their own opinions or challenge preconceived ideas. And feminists call for the state to intervene when they want an opposing view silenced, and launch Twitter wars against dissenting views.
In contrast, a spiked-style humanist believes that the possibilities for humanity are endless. Our humanism is universal. We are not bothered with gender constraints and do not believe in biological determinism. Rather than assuming that all men are inherently programmed to mistreat women, we believe that human interaction should be free from constraint. Private lives are the business of private individuals, not the state.
Where feminists are intolerant in their approach to disagreeable views, calling for the silencing of offensive speech or the banning of unpleasant aspects of life, humanists actively take on opposing political views. As humanists, we believe in unequivocal and uncompromising freedom of speech, and the free exchange of ideas between people, in order to reach a more progressive outcome.
And finally, a spiked-style humanist believes, above all, in the strength and independence of human beings. Women are capable of facing adversarial situations and challenging views without the protective arm of the state around their shoulders. Instead, we demand greater freedom from the state. A humanist fights for freedom, whether that is for free and legal abortions for women or the right to refuse to call yourself a feminist.
But most importantly, I am a humanist, not a feminist, because I want to engage in public life. Women should be encouraged to fight back against opposing views, to engage in political battles on the street and to win the argument. I am a humanist, not a feminist, because I believe that there is nothing that cannot be changed, and more importantly, made better. The only way to do this is through an uncompromising belief in freedom.
Ella Whelan is staff writer at spiked.
Ella is chairing the discussion 'Campus Wars: safe or sanitised?' and speaking on the panel 'Time to tame advertising?'at the Battle of Ideas festival in London on 17-18 October. Get your tickets here.
To enquire about republishing spiked's content, a right to reply or to request a correction, please contact the managing editor, Viv Regan.