Some good news for press freedom, but…
…it's still bad enough — and would be worse under Corbyn's Labour.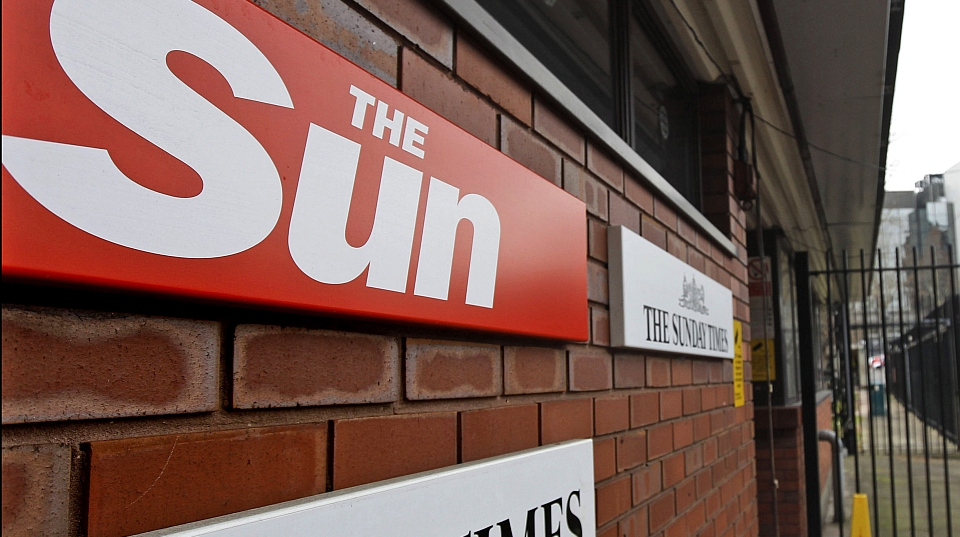 These are generally not the best of times for supporters of press freedom in the UK. The past four years have brought a sustained attempt to tame and sanitise Britain's unruly, troublemaking media. So it has made a change to have two good news stories to report over the past week. First, Old Bailey jurors acquitted the last two tabloid journalists charged with paying public officials for stories. Then a Tory government minister suspended plans to impose punitive costs on publications that refuse to bow to state-backed regulation.
To recall the background. The panic that followed the 2011 phone-hacking scandal led first to Lord Justice Leveson's official showtrial of the tabloids, and then to the politicians passing sentence. Leaders of all the political parties did a deal with the press-bashing lobby Hacked Off in 2013 to set up Britain's first system of state-backed regulation since the end of Crown licensing of the press in 1695. They used the medieval instrument of a Royal Charter to empower the official regulator, and passed a new law threatening punitive fines and costs for publications which refused to bend the knee (which is all of them, so far).
Meanwhile the Metropolitan Police and the Crown Prosecution Service launched Britain's biggest-ever policing operation — not against suspected jihadists, but journalists, more than 60 of whom were arrested, often in dawn raids, railroaded into court or left hanging for years on police bail.
Last week, however, that police/prosecutors' witch-hunt suffered another major setback, when a jury issued not guilty verdicts in the trial of the last two Sun journalists charged with breaking the law by paying public officials for information, as part of the Met's multimillion-pound Operation Elveden. The acquittal of reporter Jamie Pyatt and former news editor Chris Pharo means that, of the 34 tabloid journalists arrested and 29 charged under Operation Elveden, just two stand convicted. Only one reporter, Anthony France, has been found guilty by a jury, and he is likely to walk free on appeal (the other one pleaded guilty as part of a deal with prosecutors). The final score of Elveden trials should be Journalists 28, Witch-hunters Nil.
Jurors have refused to find reporters guilty of anything more than being journalists, for unearthing true stories which the secrecy-obsessed state wanted kept hidden. As a defence lawyer put it after last week's not guilty verdicts, 'They call it a crime, we call it democracy'.
Yet amid the celebrations of the imminent end of Elveden, things are still not looking great for the future of investigative journalism. Reporters' and editors' lives have been wasted and careers wrecked by the witch-hunt. Many of the sources of their stories have been jailed. The 2010 Bribery Act has now made it illegal to pay whistleblowers for stories. And Leveson's proposals to tighten the restrictions of journalists' contacts with police and use of data threaten to make matters worse. There is much more to be done if we hope to break through what one editor has called an 'ice age' of investigative journalism and get at the truths the authorities don't want the public to hear.
The other good news came on Monday at the London conference of the Society of Editors. Giving the keynote address, the Conservative culture secretary, John Whittingdale, announced that he was presently 'not minded' to introduce the punitive system of costs against newspapers that refuse to sign up to a regulator backed by the Royal Charter. Cue much relief among the press corps, and consternation among the anti-press crusaders.
Under the Crime and Courts Act 2013, publications which join a press regulator recognised by the politicians' Royal Charter will be offered an arbitration service and some protection against being sued by complainants. Those which fail to sign up to the state-backed regulator, however, would face the prospect of having to pay the costs for both sides in any civil court case, even if they won! As we argued on spiked from the first, if this was supposed to be 'carrot' to newspapers, it was one shaped like a baseball bat with a nail banged through the end. The threat of crippling costs for dissenters could effectively make membership compulsory for many, especially hard-pressed local news outlets.
With the recognition of a regulator under the Royal Charter drawing closer, it had seemed the new regime of punitive costs would soon start to bite. However, secretary of state Whittingdale has now said he feels it would be wrong to sign the new rules into effect. That threat at least appears to have been lifted for now.
This is welcome news. But it does not go nearly far enough. The culture secretary has indicated that he is still willing to accept the new law's other potentially punitive measures against dissident publishers, that of 'exemplary damages' in libel and other civil cases. The bar for imposing such million-pound damages appears to have been set quite high – publications would have to show 'deliberate or reckless disregard of an outrageous nature for claimant's rights'. But it would still be up to m'lud to decide, and as Press Gazette editor Dominic Ponsford observed, 'what a judge considers outrageous could well be fairly mild by the standards of a tabloid editor'.
In the same speech, Whittingdale also made it 'very clear' that the government still supports a state-backed regulator, and wants 'to see the press bring themselves within the Royal Charter's scheme of recognition'. Yet, with or without punitive costs and fines, the prospect of state involvement in the regulation of the press casts a long shadow over press freedom in the UK.
(Most major press groups are currently regulated by the Independent Press Standards Organisation – IPSO – which refuses to sign up to the Royal Charter. Others, including the Guardian, Independent and Financial Times, are effectively regulating themselves.)
Days before Whittingdale made his announcement, a new report, Leveson's Illiberal Legacy, produced by the group 89up and sponsored by major news publishers, put a strong case against the acceptance of state-backed regulation. It begins by noting that, in January 2014, the World Association of Newspapers felt moved to make its first inspection visit to the UK in its history. More used to investigating the lack of press freedom in undemocratic states, the WAN delegates were 'plainly appalled' by what they now saw happening in the historic heartland of press freedom. Their damning report described the Royal Charter as 'a fundamental shift… from the principle of zero involvement of politicians in press regulation'. That principle will be in ruins so long as the Royal Charter or any other legal intrusion remains.
Even now, the non-state regulator IPSO appears far too close to Leveson's idea of a strict policeman determined to prevent the press from running 'too free'. I have described it as looking more like the Independent Press Sanitisation Outfit.
But however qualified the recent good news might be, we can be sure things would be far worse were the Labour Party now in power. Labour went into the 2015 General Election pledging to impose Leveson's constraints on press freedom in full if they won. That was rejected by voters, along with the rest of Ed Miliband's manifesto. Now there is an apparent wave of radical enthusiasm for the new Labour leadership of Jeremy Corbyn. Yet Corbyn, the veteran state socialist, is one of the most implacable enemies of a free press in UK politics, without a freedom-loving hair in his beard, who has lost no time in trying to blame the media for many of Labour's and Britain's problems.
As Professor Tim Luckhurst points out in his foreword to Leveson's Illiberal Legacy, the moving forces in Hacked Off (behind the human shields of phone-hacking victims) include longstanding anti-free-press lobbies such as the Media Reform Coalition, 'which proudly proclaims the support of Jeremy Corbyn'. These groups produced its Manifesto for Media Reform in run up to the May General Election.
As my book Trigger Warning points out, their manifesto's 'ostensible aim is to make the media "more accountable and more responsive to the public they serve". Yet the only way these media activists can envisage that is through more state intervention and control… Never mind that freedom nonsense, they demand that "communications should be organised and regulated in the public interest". The question such committee-speak always raises is: who is going to do the organising and regulating, and who will decide what we mean by the public interest? And the answer is: not the public.' Instead the illiberal left wants more powers for Ofcom, the government's regulatory quango, and demands that 'the nations of the UK through their elected assemblies should be granted greater powers over the regulation of the media'. This, Trigger Warning concludes, is 'basically a coded way of calling for greater political control, something that defenders of freedom of speech and of the press have fought against for 500-odd years'.
Despite the recent good news, defenders of press freedom have plenty of battles still to fight; but we also have reason to be pleased that Corbyn's Labour has its hands nowhere near the levers of state power.
Mick Hume is spiked's editor-at-large. His book, Trigger Warning: Is the Fear of Being Offensive Killing Free Speech?, is published by Harper Collins. (Order this book from Amazon(USA) and Amazon(UK).)
To enquire about republishing spiked's content, a right to reply or to request a correction, please contact the managing editor, Viv Regan.