The rise of the 'new reactionaries'
A new generation of French intellectuals is speaking to the man on the Metro.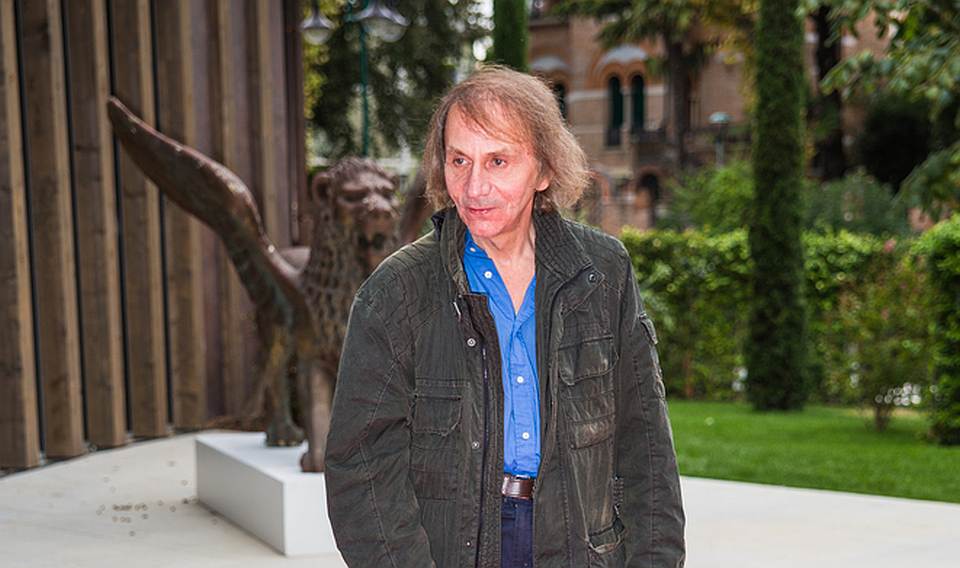 It's often said that there's no such thing as a public intellectual in Britain. Unlike the French, we've never had a venerated and enigmatic thinker who's intrinsic to the public debate: no Sartre, Foucault or Baudrillard. As Thomas W Hodgkinson, co-author of the typically British-sounding book How To Sound Cultured, elaborated in the Sunday Times at the weekend: 'We like to think there's no such thing as a British intellectual. Essayist? That's fine. Man of letters? Be my guest. British intellectual? No thank you.'
As France prepares to celebrate the centenary of the birth of Roland Barthes next Thursday, with Barthes films, Barthes talks and Barthes walks in the parks, this Anglo-French cultural gulf would seem as wide as ever. We would never venerate such a dead, seldom-read author, would we?
Well, of course we do. He's called William Shakespeare. Many of us have seen Shakespeare plays, yet few of us have read or understood them. This is because, as Julian Fellowes rather obviously points out, they are difficult to read for the non-instructed. Shakespeare's English is almost a foreign language to us. It's like asking a German to understand Dutch without any guidance.
Yet still we take great pride in Shakespeare, and have created a tourist industry out of him – much like the Irish have with James Joyce, who has been read from cover-to-cover even less than the Bard. These 'Barthes celebrations' are not idiosyncratically French, this is marketing, tourism and general festivities. All countries do this with literary greats.
The belief that the British don't have public intellectuals is a self-propagated myth. In the twentieth century how else could you have described JB Priestley, George Orwell, Bertrand Russell, Kenneth Tynan and John Maynard Keynes, to name but a few? Richard Dawkins, Roger Scruton and Germaine Greer are nothing but public intellectuals. And how ironic it is that the writer who derided 'the intelligentsia' for their verbose language and aloof detachment was George Orwell himself. Since his death, 'As Orwell said…' has become the most common appeal to authority in British public political discourse.
The reason Britons shy from the word 'intellectual' is because it's associated with abstract theory and long, Latinate words, which we have always found weird, pretentious, scary, foreign and the first steps on the road to totalitarianism. The British have always prided themselves on individualism, empiricism, scepticism and 'common sense', the source of their Victorian imperial and commercial triumphs. Grand, dehumanising abstractions are deemed to lead to the guillotine and the gulag.
Yet the French public intellectual is itself now coming round to the Anglo-Saxon model. Recent years have seen the rise of what has been dubbed 'les nouveaux réactionnaires', public thinkers who pronounce not upon the semiotics of wrestling, 'the other' or the meaninglessness of words themselves. These 'new reactionaries', comprising such figures as Éric Zemmour, Michel Houellebecq, Michel Onfray and Alain Finkielkraut, discourse on the failures of multiculturalism, Islamic extremism and the dumbing down of French national life at the behest of cultural relativism.
The snide epithet 'les nouveaux réactionnaires' – applied to such a diverse crew, including thinkers of Jewish descent (Zemmour, Finkielkraut), a leftist atheist (Onfray) and a maverick novelist (Houellebecq) – tells you a lot about the intellectual shallowness of the current bien pensant, French liberal-left. These new new thinkers don't have the predictable, clichéd opinions of Left Bank 'intellectuals'. They don't mechanically inveigh against 'evil capitalism', condescend upon the middle classes or romanticise a working class they never meet and don't really like. The Guardian calls them 'media-savvy', by which it means 'populist'. Unlike many French philosophers of yore, these 'new reactionaries' write readily readable prose, for normal people who read newspapers (the conservative Finkielkraut especially so).
The emergence of the 'new reactionaries' is something to be welcomed. They champion excellence in education, notably the retention of Latin and Greek in schools – in opposition to those who say these subjects are 'too difficult' and 'not relevant'. They defend free speech in opposition the flaky bien pensants who indulge censorious feminists and shy away from Islamist extremists. They reiterate the Enlightenment desire for universalism and secularism in opposition to destructive and divisive identity politics.
French public thinkers are becoming like their British counterparts: frank, brusque and speaking to the man on the Paris Metro. This is what political intellectuals should do. They should reflect upon the often troubled world around them, and not those phantom, semantic, pedantic problems in their heads.
---
Tr*gger warnings
What was a disgraced Tesco worker from Airdrie in Scotland thinking of 'blacking-up' for Halloween? Doesn't she understand that racism constitutes sacrilege today, and that even the merest whiff of it – no matter if unintended – is regarded an abomination?
I've been reading Thank You, Jeeves (1934) by PG Wodehouse, in which Bertie Wooster 'blacks-up' in order to escape from the boat of the American tycoon J Washburn Stoker, who's keeping him under duress in order to make an honest woman of his daughter, Pauline. Bertie does so in order to pass himself off as one of the touring 'nigger minstrels', about to leave the vessel. 'The suggestion I would make, sir', says Jeeves, 'is that, if you are amenable to what I propose, we should wait until these black-faced persons have left for the shore'.
'Nigger' is probably the only word you will never see in newspapers without an asterisk. While 'progressive' newspapers such as the Guardian and the Independent are less squeamish about profanities than their counterparts, especially the tabloids, I have never seen this word spelt out in full in their pages, or anywhere else in newsprint.
My edition of this PG Wodehouse novel was printed in the UK by Arrow Books in 2008. I dare say future editions will carry a trigger warning for sensitive souls.
---
Feminist passports
Should more outstanding and creative women feature on British passports and banknotes? If women have made a constructive contribution in the past and deserve recognition, then yes. If, however, women have been historically held back by centuries of persecution, patriarchy and mysterious 'glass ceilings', then no.
Which is it to be, feminist campaigners? Are women historical victims or not?
Patrick West is a spiked columnist. Follow him on Twitter: @patrickxwest
Picture by: Aly.
To enquire about republishing spiked's content, a right to reply or to request a correction, please contact the managing editor, Viv Regan.