Labour: a court of cowardly backstabbers
Andrew Fisher is the latest victim of the anti-Corbyn plotters.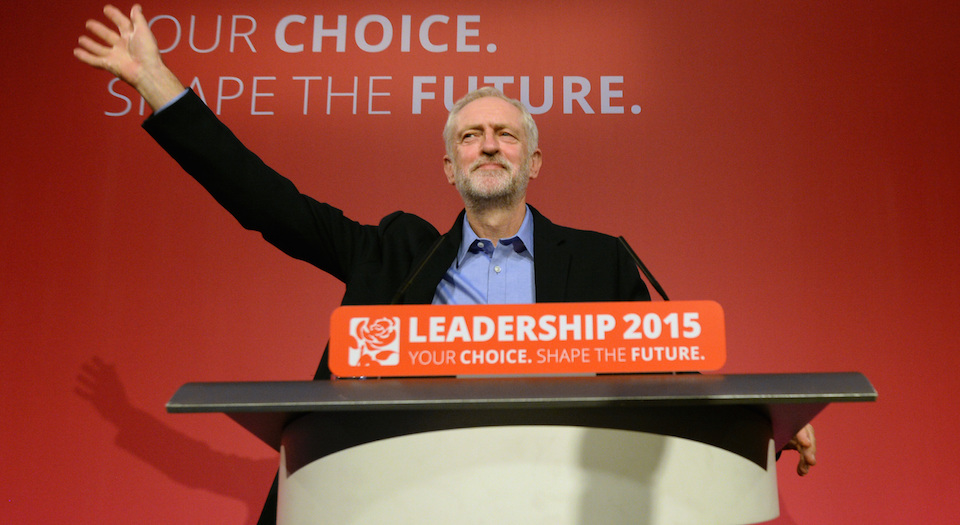 What a nest of venomous cliques the Labour Party is. Since Jeremy Corbyn's victory in the Labour leadership election a couple of months ago, indeed from the moment it seemed likely Corbyn was to be Ed Miliband's successor, barely a week has passed without some Labour MP or high-profile member hissing his or her discontent, openly plotting Corbyn's downfall, or briefing against Corbyn in the best traditions of New Labour. It truly is a party divided among backstabbers.
Take the relentless weeks-long pursuit of Corbyn's policy adviser Andrew Fisher, a man whose main crime seems to be a proclivity for flippant tweets, including one that urged voters in Croydon South to pick the Class War candidate instead of Labour candidate Emily Benn; another savouring the demise of Ed Balls; and, with admirable pith, one that described former Labour ministers as 'the most abject collection of complete shite'. For Labour's excreta, however, this Twitter haul was manna from anti-Corbyn heaven. One Labour MP said Fisher's role was 'beyond ridiculous', another said he was 'toxic', and, following Fisher's party suspension on Friday, former ministers Caroline Flint and Siobhain McDonagh announced they were 'pleased' the party was enforcing its rules. Not that they were really bothered about 'the rules', or even an aide no one has ever heard of. No, this was a chance to undermine Corbyn further, to isolate him and his team, to render him up to the rump of the Labour Party and its sympathisers as a wholly inappropriate leader.
Fisher isn't the first of Corbyn's team to have been singled out for Labourite opprobrium. A few weeks ago, the appointment of Guardian columnist Seumas Milne as Corbyn's director of communications was the occasion for whispered insinuation and shouted mockery, on the grounds that Milne's run-of-the-mill Tony Bliar!-style commentary was politically outré. So one Labour Party candidate shrieked that 'the decision to appoint Seumas Milne devalues everything that Labour stands for, and everything that Labour is'. While Labour overlord Peter Mandelson said Milne's appointment showed that '[Corbyn is] completely unsuited to such a job [as Labour leader]'.
The interminable backknifery, the constant attempts to marginalise and undermine Corbyn, shouldn't be a surprise. Sections of the Labour Party, and many of its media supporters, have been in near open revolt following The Bearded One's improbable rise. On the eve of Corbyn's leadership win, one Labour MP said the reign of Corbyn would be 'absolutely disastrous', while another helpfully told a reporter, 'I will give him 12 months. I can't see him lasting any longer than that.' With a party like that, who needs enemies? Since then, the anti-Corbyn plotting as continued apace. In what amounted to a declaration of war, Labour MP Simon Danczuk told Daily Mail readers that 'the moderates… are now on the march. Instead of watching Labour sail off to never-never land, some of us have decided to drop an anchor of commonsense realism and turn this ship around.' Former shadow education minister Tristram Hunt was not as explicit, but no less seditious. Labour is 'in the shit' he told Cambridge University students last week, before adding that 'the way you serve the Corbyn leadership is to be as dissenting and creative as possible'.
Think about what Hunt is saying for a second: the way to serve your party leader is to be as dissenting as possible. Not questioning. Not critical. But 'dissenting'. That doesn't sound like serving a leader; that sounds like a justification for factionalism, a call to disloyalty, a rationalisation for expressing views that are not those of the party leadership. How is Corbyn meant to lead a party that refuses to be led? The answer, it seems, is that he's not. As one Labour-ish commentator joyously announced, 'the left today is not a happy family. It has become a battlefield – and not before time.'
In a sense, of course, there is nothing wrong with dissent. Plenty of people within the Labour Party clearly don't like Corbyn's brand of I Love The 1980s politics; they're not down with his vision of futures past. Which is fair enough. But didn't this shower of snide have their opportunity to make their cases for what the Labour Party should be, and who, therefore, should lead it over the summer when, er, the Labour leadership was actually up for debate? That was surely their chance to make their arguments to the Labour membership, their opportunity to win the party over to their causes. This they signally failed to do. Andy Burnham, Yvette Cooper, Somebody Kendall… all lost themselves in a fug of half-baked policy-ese and soundbited blather about hope and inequality. Having failed to win the battle when there was a battle, having proved themselves incapable of fighting their way out of the paper bag of Corbynism, Labour's wannabe kings and queens, and their cliques, are continuing the war behind the scenes, plotting and scheming in the alcoves and cloisters of the Palace of Westminster, much as their courtly predecessors once plotted and schemed in the court of old.
The anti-Corbyn factions currently positioning themselves in the shadows, waiting to stick yet another blade into Corbyn's back, are not showing political cojones or bravery. If they genuinely had the courage of their convictions, they would leave the husk that is the Labour Party, and start something new. But if there's one thing the careerists of the modern Labour Party have in spades, it's cowardice. So there they remain, within the bowels of the Labour Party, waiting, leaking and whining.
No doubt they think they'll make Labour more electable if they can rid it of that Corbyn fellow. But the sectionalism and factionalism doesn't make Labour attractive or appealing. It makes it appear what it is: a collection of different groups of bald men fighting over a long-in-the-tooth comb; an attempt, that is, on the part of various cliques, be they 'moderates' or 'Trotskyites', to assume control of a knackered, exhausted party machine. To outside observers, anything that Labour could stand for is lost to sectionalism and infighting. If you weren't cynical about Labour before, it would take a Pangloss not to be now.
The saddest thing about all this bitchiness and backstabbing is that they are generated by, and deepen, the very problem at the heart of the Labour Party that allowed a state-socialist throwback like Corbyn to become its leader in the first place: its sheer political disarray and internal incoherence. Labour, having long since ceased to represent a social constituency, is now little more than a vehicle for assorted power-seeking factions and cliques, each one, be it Blairite, moderate or Corbynista, as estranged from the electorate as the next. Corbyn's not the answer, either to Labour's problems or the problems of British politics in general. But in their cynicism, cowardice and anti-democratic instincts, those undermining Corbyn are, incredibly, making things worse – not just for Labour, but for British politics as a whole.
Tim Black is books and essays editor at spiked.
To enquire about republishing spiked's content, a right to reply or to request a correction, please contact the managing editor, Viv Regan.