Leave fossil fuels in the ground? That's madness
The campaign against fossil fuels will ruin more than Big Oil.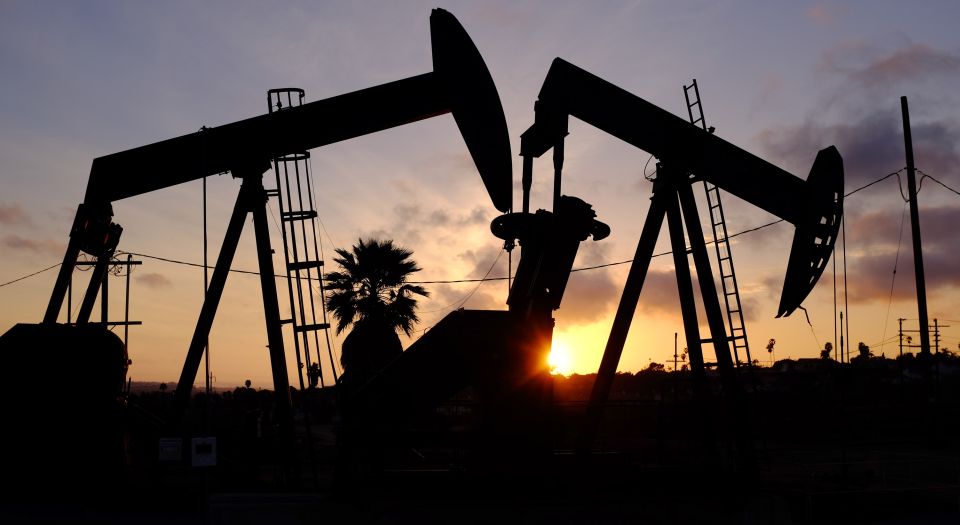 'I don't think the debate about divestment is a debate about whether we should keep fossil fuels in the ground. It seems to me that the debate about keeping fossil fuels in the ground is well and truly sealed. We know that 80 per cent of those reserves need to stay in the ground if we are to have a habitable planet by the time my children grow up.'
So said 350.org climate campaigner Danni Paffard during a recent Battle of Ideas debate about the fossil-fuels-divestment controversy. For Paffard, dealing with climate change was an 'existential threat' to the fossil-fuel industry, and 'therein lies a lot of the problems that we're coming up against'. In other words, if it weren't for the malevolent actions of Big Oil, Coal and Gas, we would be well on the way to reducing carbon emissions, rolling out renewable energy on a grand scale, and saving the world for our children. Her answer is divestment – withdrawing funds from fossil-fuel companies in order to show they have lost their 'social and political licence to operate'.
It came as something of a shock to her, then, when I politely suggested that the debate was far from over. The continuing popularity of fossil fuels has little or nothing to do with the lobbying of Exxon, Shell, BP and the rest. Indeed, the rapid decarbonisation of the global economy would be both disastrous and extremely unlikely.
Climate change is a mere trifle next to the disaster that would be a world without the kind of cheap, reliable and abundant energy that fossil fuels provide. Droughts would kill millions because the world market in food that we currently enjoy would not be possible without fossil fuels to power machinery, create fertilisers and other agri-chemicals, and transport crops. So if food suddenly stopped growing where you happen to live, you wouldn't be able to get hold of more, even if we could feed the world without industrialised agriculture. Extreme weather events would kill because getting aid to those afflicted would be impossible without fossil-fuelled transport. In fact, the kind of economic development that has cut extreme-weather deaths by 98 per cent since the 1930s wouldn't be possible at all. Everyone's life would be harder because the cost of doing pretty much anything, from heating, cooling and lighting our homes to making new products, would be more expensive if we had to rely on low-carbon energy.
That doesn't mean we will always need fossil fuels. Devoting research resources to superseding fossil-fuel energy would be a good idea, and not just to counter climate change in the future. We should constantly be searching for new ways to create abundant, cheap energy – we're going to need a hell of a lot of it if we are to have any hope of dragging the majority of the world's population up to the living standards of the developed world, which should be the bare minimum of our ambitions in the medium term.
But at present, the options for low-carbon energy are too expensive and unreliable. For renewables to succeed, we would need to build them on an enormous scale, create huge power grids and massive storage facilities that might just be able to cope with the fluctuations. If it is 'green' to cover the landscape in windfarms and solar-panel arrays, at enormous cost, then that's a very odd attitude to the environment. Nuclear is safe and more reliable than renewables and could be considerably cheaper than the current plans for plants in the UK. But it isn't as flexible as gas-fired power stations, for example, and it still requires enormous expertise, which even the UK has in short supply today. And we wouldn't just have to replace our current electricity production; we would also need to replace all current vehicles with electric or hydrogen-powered versions, and that will demand enormous amounts of energy, too.
I don't think it is any accident, therefore, that developing countries are using fossil fuels to try to provide the energy needed for their development. By 2040, according to the International Energy Agency, the world's energy needs will be met in four parts: a quarter each for oil, gas, coal and low-carbon sources, including renewables, nuclear, hydro and biomass – and even that depends on adopting policies that do much to promote low-carbon energy. The US Energy Information Administration notes that developing-world greenhouse-gas emissions are today already 38 per cent higher than those in the developing world in 2010. By 2040, they will be 127 per cent higher.
Given the worries about climate change, if low-carbon sources of energy were able to provide plenty of reliable and flexible energy at a price even close to that of fossil fuels, we'd be using them much more than we are right now. We're not using them because they're not up to the job. Maybe at some point in the medium to long term they will be, but not any time soon.
There's another problem with the divestment campaign: it sidelines the public. Unable to convince voters of the merits of the policies they espouse, campaigners have decided to bypass democracy in favour of badgering individual foundations and, ultimately, companies into falling into line with their views. At present, they have been able to convince a number of institutions with relatively small investments to ditch fossil fuels. But the aim is to stigmatise fossil fuels and persuade the political elite to regulate against them. We've seen the dangers of this already in the UK Climate Change Act, where a bidding war went on in parliament about who would vote for the biggest emissions cuts (we ended up with a target of 80 per cent cuts by 2050). Never mind that none of the politicians who voted for that will be around in 2050 or has the first clue about how such cuts might be achieved. Never mind the electorate had no say in the matter. None of the parties likely to form a government has talked seriously about watering down those targets even slightly. An indication of how little interest there is in such policies can be seen in the relatively small numbers of votes that green parties attract. The UK Green Party, for example, won just 3.8 per cent of the vote in this year's General Election.
As Microsoft founder and billionaire philanthropist Bill Gates noted in an interview with the Atlantic recently, divestment is a 'false solution' that uses up the idealism and energy of people who want to make the world a better place. In the short term, we should be devoted to solving the problems we have right now. There are plenty of them – malnutrition, disease, lack of access to electricity and clean water, and much more. Access to fossil fuels will be crucial to doing that, which is why we'll carry on using more and more of them.
We should devote more energy to the problem of energy. We're spending, in relative terms, peanuts on that kind of research when we should be searching for the cheap, abundant and reliable energy that could go a long way to liberating humanity. Just as the 'green revolution' of the Sixties and Seventies transformed our ability to grow food, so we need a global, intensive effort to transform our ability to generate energy.
Rob Lyons is a spiked columnist.
To enquire about republishing spiked's content, a right to reply or to request a correction, please contact the managing editor, Viv Regan.