The liberal racism faced by ex-Muslims
Why some lefties hate the likes of Maryam Namazie.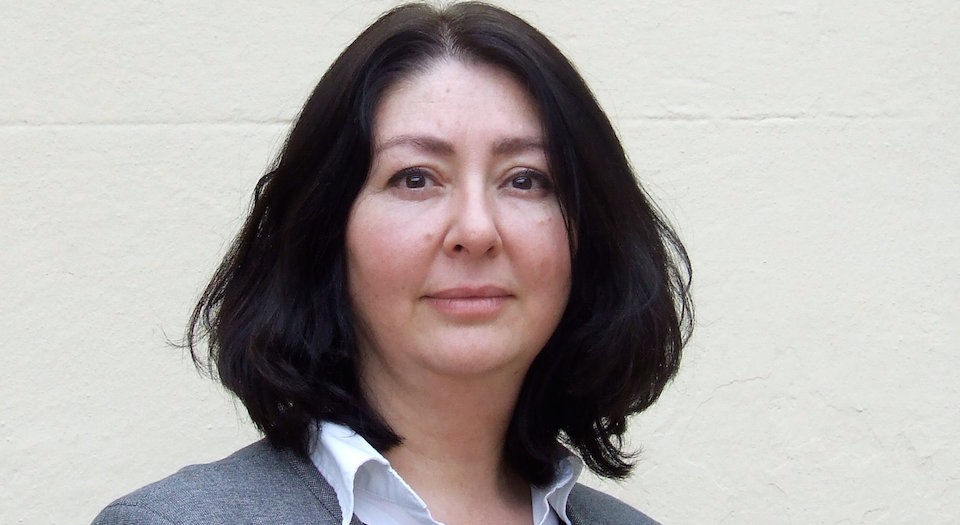 It's hard not to admire the steadfastness of someone like Maryam Namazie. The flack this ex-Muslim, secularist campaigner receives from Islamist nutjobs is surely tough to deal with. Namazie regularly has her speeches interrupted, picketed and banned. This week was no exception, when a talk she was due to give at Goldsmiths University in London was disrupted by members of the Islamic Society. During her talk, they tried to shout over her and turned off her PowerPoint presentation – one member has even been accused of making a death threat. This all came after an unsuccessful campaign to have her talk cancelled.
However, what must be far more confusing for Namazie is the attacks she receives from so-called liberals. After the University of Warwick Students' Union attempted to bar her from speaking a few months ago, a Guardian writer came out in support of the ban. She is regularly described in left-leaning circles as an 'Islamophobe', a racist or a 'native informant'. Why? Because Namazie does not fit the victim mould that so-called leftists apply to all people of Muslim heritage. Her disagreement is akin to treason.
This ostracising of inconvenient voices is not rare. A recent meeting of the group Stop the War, held to discuss the prospect of airstrikes in Syria, saw a group of Syrians being silenced, ignored and eventually escorted out by the organisers. Stop the War claims to stand against imperialism and represent the will of the people in Syria, but this seemingly didn't include the Syrians at this particular meeting. This was all because they were the wrong kind of Syrians – that is, they disagreed with Stop the War's opposition to military intervention to topple Bashar al-Assad. Solidarity, it seems, is far easier when people shut up and listen to you.
Another example of this disturbing trend is the attempt to discredit inconvenient Muslims or ex-Muslims by labelling them 'native informants' or suggesting they are not real Muslims. Islamic advocacy group CAGE has thrown this accusation at people it disagrees with. During George Galloway's campaign for the 2012 Bradford West by-election, his supporters handed out leaflets claiming Labour candidate Imran Hussain had previously consumed alcohol. At a recent event at the University of Bath, a visiting speaker labelled ex-Muslims 'the new McCarthyites'.
The goal of such smears is obvious. Those who position themselves as representing an underprivileged group benefit from the perception that their constituents are one homogenous bloc. When people like liberal, anti-extremist campaigner Maajid Nawaz, or the Syrians that attended the Stop the War meeting, get too noisy, it upsets the narrative. The solution is to tar them as traitors, inauthentic or agents of the elite. For those that employ this tactic, there is only one way to be Muslim or Syrian. It is difficult to imagine a more bigoted view.
This tactic attempts to delegitimise and silence anyone who doesn't fit the imposed groupthink. It also fosters division and sectarianism. You are either with us or with them, they say. You cannot be a true Muslim and work with the government on extremism. You cannot be a true Syrian and want international intervention against Assad. The galling part is that this rhetoric comes from those who claim to be on the side of the oppressed. While they may rail against those who claim all Muslims are IS-supporting maniacs, they, too, tar all Muslims with the same brush.
This sort of tribalism appears to get to the heart of the problem with modern leftish politics. Disagreement is treated as treason: Tory supporters are either selfish scum or idiots who have been hoodwinked into misplacing their vote, and if you're not pro-Corbyn you must be a Blairite or a covert Conservative. That the company they keep is also incredibly intolerant should hardly come as a surprise.
Elliot McArdle is a writer based in London.
To enquire about republishing spiked's content, a right to reply or to request a correction, please contact the managing editor, Viv Regan.