Domestic violence is not on the rise
There's a real danger in expanding the definition of abuse.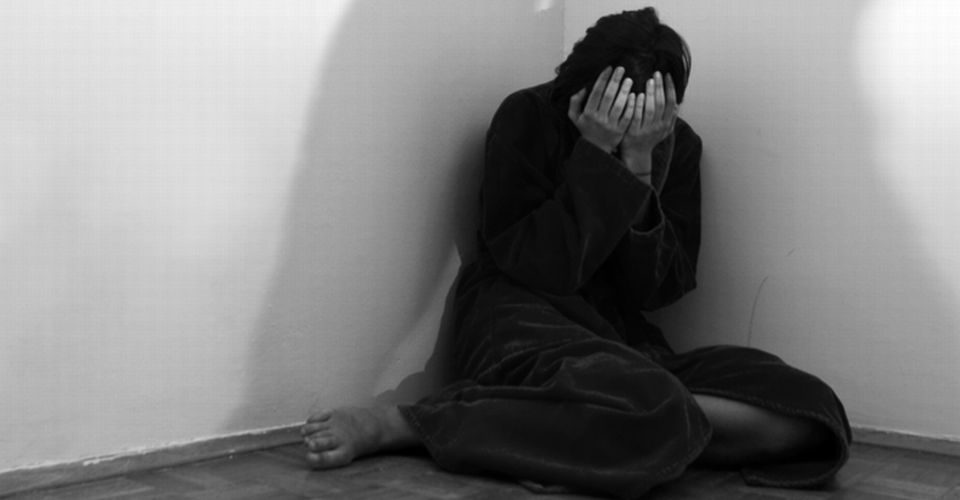 This week, the BBC reported that police forces in England and Wales are 'struggling to cope' with the number of domestic-abuse allegations they receive. A report by Her Majesty's Inspectorate of Constabulary suggested there had been a 'staggering' rise of 31 per cent in recorded cases between 2013 and 2015. There was also an increase in the number of 'domestic-abuse-related crimes', going from 269,700 in 2013 to 353,100 in 2015. The series of reports that these numbers are taken from has the disconcerting title: Increasingly Everyone's Business.
But all is not as it seems. When you actually read the report, the simplistic and alarmist narrative being spun by the police starts to look questionable. For example, the report notes that while the number of recorded offences has gone up, the number of calls made to the police has gone down. The report says: 'Rather than this reflecting a 31 per cent increase in this type of offending, the Office for National Statistics (ONS) suggests [the increase] is due in part to police forces improving their recording of these incidents as crimes.' In other words, the number of incidents has not gone up, but the number of incidents being recorded as crimes by the police has increased dramatically.
Make no mistake: getting a clear sense of the full extent of domestic abuse is very difficult. Due to the current methods of recording offences, simply recording something as a domestic-abuse incident does not necessarily mean that violence was involved at all. Domestic-violence officers now have to deal with almost every kind of domestic dispute, all of which have the potential to be eventually recorded as an incident of domestic abuse. This can range from offences of harassment, in which one party has caused 'alarm or distress' to another. Often, harassment charges come down to one person accusing an ex-partner of following them around or calling them repeatedly. I have worked with police officers in domestic-violence teams who bemoan the fact that they are overburdened with investigations into messy break-ups, which use up a serious amount of police resources dealing with what would have been better resolved by the parties themselves.
What's more, offences like criminal damage can come to be recorded as 'domestic' incidents on the basis that they took place between family members. While this week's report brings to mind an army of battered wives, the reality is that any incident of inter-family crime could potentially be considered a domestic incident. The report indicated that domestic violence amounted to 'around a third of all violent offending', but this does not mean that these incidents necessarily involve men and women. They could involve fights between any family members. Few people in the public would recognise a drunken punch-up at a family wedding to be a typical example of domestic violence, but the police often have to record it in these terms.
This is why these numbers are unhelpful. Working with such expanded categories of domestic abuse and domestic violence, the police will inevitably miss some of the cases in which women desperately need their help. The statistics often cited as reflecting the tragedies of domestic violence, such as the two women a week who are killed at the hands of their partners or former partners, are often made up of cases in which the police failed to investigate real cases of violence early enough. The underlying issue here is that police officers are being encouraged to intervene in more and more cases, even when violence has not yet been committed. Considering they are treating 'domestic-abuse-related crimes' in the same way as they would treat domestic-violence cases, it is not hard to see why they might have become 'overwhelmed'.
The government and the Crown Prosecution Service (CPS) have taken a risk in their approach to dealing with domestic violence. The definition of domestic abuse has been expanded in an attempt to intervene early and prevent the risk of violent offending. In a 2010 Green Paper, the Lib-Con coalition government indicated that it wanted to 'eradicate' domestic violence entirely, and various measures have been introduced over the past five years to allow the authorities to intervene earlier in certain cases. For example, the Domestic Violence Disclosure Scheme (aka Clare's Law) allows anyone to check the record of someone they suspect of having a conviction for domestic abuse. The police will then disclose information if they think there is a risk of actual violence occurring. What's more, new offences have been introduced in recent years that allow the police to arrest those they suspect may be at risk of perpetrating domestic violence. The 2015 Serious Crime Act criminalised 'controlling or coercive behaviour in intimate or familial relationships', precisely because it was thought that controlling behaviour was a prelude to violence in the home.
What this new report shows is that the remit of domestic-abuse intervention has become so vast that it is increasingly difficult for the police to cope with actual cases of violence. By treating everything as a potential indicator of domestic violence, by treating otherwise normal relationships as requiring official intervention, the law has overburdened the police to the point that they're rendered incapable of intervening when it really matters.
Domestic violence should not be 'increasingly everyone's business'. It should be the business of the police. The police should be better equipped to intervene when their intervention can make a positive difference. Recording masses of new incidents as 'domestic abuse' does not help the victims of actual domestic violence; in fact, it means they become lost in a sea of other, less serious cases. If we are serious about making the police more effective in dealing with violent crime, we should radically rethink the law around domestic violence. We need to allow the police to focus on situations in which actual violence has occurred, rather than forcing them to intervene in otherwise stable, albeit messy, intimate relationships.
Luke Gittos is law editor at spiked, a solicitor practicing criminal law and convenor of the London Legal Salon. He is the author of Why Rape Culture is a Dangerous Myth: From Steubenville to Ched Evans. (Buy this book from Amazon(UK).)
To enquire about republishing spiked's content, a right to reply or to request a correction, please contact the managing editor, Viv Regan.