Policing pregnancy is bad for babies
The public-health lobby's hectoring of pregnant women is a menace.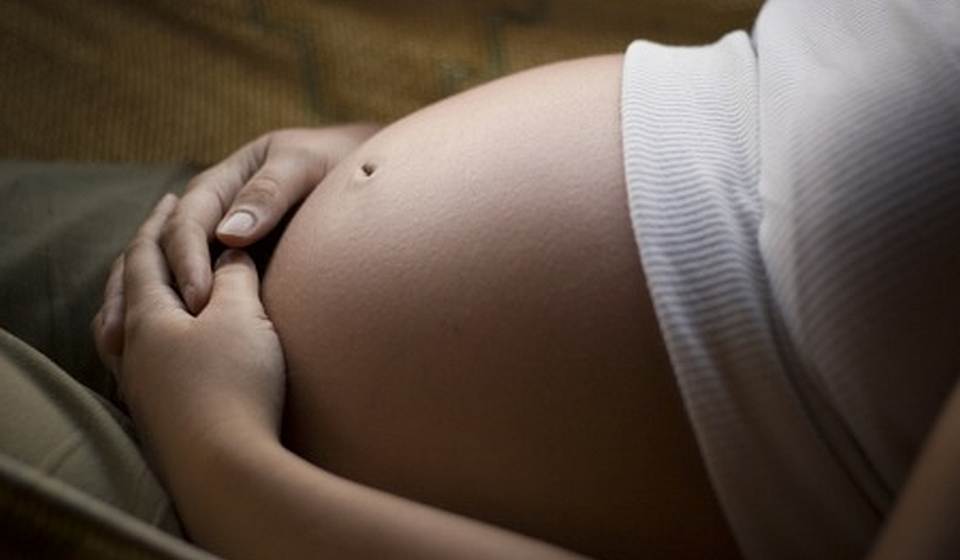 When pregnant women are told about yet another thing that they should avoid doing in case it compromises the health of their fetus, barely an eyebrow is raised. Smoking? Of course not. Blue cheese? Don't be daft. A glass of wine? Best not to, just in case. Eating anything at all? Well, if you must – but don't get greedy now. Remember, being pregnant is no excuse for putting on weight.
So Professor Dame Sally Davies, the UK's first female chief medical officer, demonstrated her sisterly solidarity just before Christmas by claiming that obesity should be treated as a 'national risk' alongside terrorism. Women, in particular, are in the frame; because, the Daily Telegraph reports, 'rising levels of obesity in pregnancy are jeopardising the health of future generations'.
'In women obesity can affect the outcomes of any pregnancies they have and the health of any future children they may have', Dame Sally opined, launching a report titled The Health of the 51%: Women. 'This is a difficult message to convey, as it risks burdening women with guilt and responsibility, but I believe that it can also empower women to take positive steps, like eating more healthily and taking more exercise. It is never too late to take action for a healthier lifestyle — for you and your family.'
There are a number of questions that could – and should – be asked about the assertion that podgy pregnant, or indeed pre-pregnant, women should be seen as a kind of biological bomb, whose penchant for 'eating for two' is 'now threatening to overwhelm the NHS and cripple society's productivity'. We could question the current fad for collapsing together categories of 'overweight' and 'obese', to imply that half the population is morbidly fat and unhealthy.
We could query why our society, so keen on policing language and interpersonal behaviour to eradicate the last vestiges of sexism, seems to have little problem with allowing pregnant women to be discriminated against when it comes to what they should eat or drink, and how they should behave. The idea that a pregnant woman should be reduced to a 'womb environment' has now become so ingrained that policymakers rarely even pay lip service to the idea of women's autonomy — their freedom to make decisions, according to their own needs, desires and circumstances, about how they live out the nine months of their pregnancies.
And we could ask how in the world it serves the nation's health to freak pregnant women out about their weight and body shape. Dame Sally recognises that her message risks 'burdening women with guilt and responsibility' – though to her, this is a good thing, as it might scare ('empower') them into better habits. The notion that there is something deeply unhealthy about a culture in which a pregnant woman is terrified of the effect of everything she does, and encouraged to conceive of herself as little more than a malfunctioning incubator, is rarely considered.
Ruling against pregnant women
Speakers at the Policing Pregnancy conference in April, organised by the Centre for Parenting Culture Studies, the British Pregnancy Advisory Service, and Birthrights, will tackle many of these questions – as they pertain to drinking alcohol in pregnancy, obesity in pregnancy, and debates over where and how to give birth, not just in Britain, but in Europe and the US. For these debates are not just about what the 'science says', or what's 'best for baby', or how the NHS can best meet the challenges of the present day. They are, more fundamentally, about how we conceptualise future generations and our responsibility towards them.
Pregnant women make a useful target for public-health bullies because they are, for obvious reasons, receptive to claims that their food, alcohol or drug consumption does not only affect their own bodies but may also harm the fetus they are carrying. Pregnant women want their babies to be healthy and are, by necessity, prepared to make all kinds of adjustments to their lives to help that outcome. The very experience of pregnancy can be physically burdensome and unpleasant (nausea, swollen ankles, fatigue, let alone hyperemesis, preeclampsia, obstetric cholestasis and other dramatic possibilities); and even routine antenatal appointments and scans can be stressful and time-consuming. Childbirth hurts a bit, and all.
In this time of freely available contraception and widely available abortion, women who continue a pregnancy in Britain today have generally decided that this is something they want to do — even if it wasn't always planned, and they are not always thrilled about it. They make these adjustments to their lives because they are preparing to bring in a new life. That is a really good thing.
But there is a tipping point. In recent years, the significant and necessary accommodations that pregnant women already make to the new life they are nurturing have been taken for granted, and now they are coerced into adhering to a set of rules that are about something else entirely.
Such rules – don't drink any alcohol, don't eat for two, avoid any drug that might potentially have an impact (even if the drug is an antidepressant or another prescription medication that the woman needs to maintain her own health) – may or may not have a marginal effect on the health of the fetus. In truth, nobody really knows. What the rules certainly do not do is help to maintain a healthy pregnancy. They set the woman against her own fetus, and damage her capacity to see herself as a person in control of her own life.
The tyranny of predestination
A healthy pregnancy is one in which a woman and her fetus are cared for together. Our responsibility towards future generations requires that, first of all, we see the new people coming into the world as connected with us, yet also separate. This means that pregnant women should be allowed and encouraged to rest, relax, carry on with their lives, and seek medical advice when they need to. Because we see pregnancy as something special, we should be kind to pregnant women, care for them, and make allowances for their particular needs. This is the opposite to the current trend, which is all about policing pregnant women, bullying them into particular behaviours, and forcing them to think of their fetus as something with opposing needs to their own.
We should also recognise that the baby, once it is born, will develop as a unique person. The idea inherent in the claim that bad pregnancy behaviour will harm future generations is that of predestination: that a baby is born with a set of habits and characteristics formed by what their mother ingested or experienced over the previous nine months. According to this view, the child of an obese pregnant woman will be obese; the child of a stressed or traumatised pregnant woman will be screwed up; the child of a pregnant woman who drank a glass of wine may have any number of problems.
This reductionist argument presumes that a baby comes into the world with his or her entire future mapped out by its uterine environment. It is shamelessly used to terrify pregnant women about the fetus in the womb, and to make apprehension and craven obedience to an increasingly bizarre and contradictory set of rules the normal state of pregnancy. Before the child is born, a woman is stripped of her status as an adult, and denied her role as a mother: which is, we hopefully agree, rather more than a teetotaller who sticks to a diet plan and spends a lot of time hanging around antenatal clinics. The relationship between mother and child must be more significant than that between a woman and her bump; yet predestination denies this fact.
Above all, what a grim introduction this is to the new members of our society. Babies come into the world full of potential and unknown possibility: we don't need Whitney Houston to tell us that 'the children are our future'. To deny this to them, by focusing on what may or may not have been the effect of something their mother may or may not have done before they were born, is to trap these future generations in the dark confines of a perpetual womb. That is why the increasing attempts to police pregnancy should not be accepted 'for the sake of the baby'. Bullying pregnant women harms babies just as much as it harms their mothers.
To enquire about republishing spiked's content, a right to reply or to request a correction, please contact the managing editor, Viv Regan.