The EU is well past its sell-by date
We don't need Brussels to stave off another World War.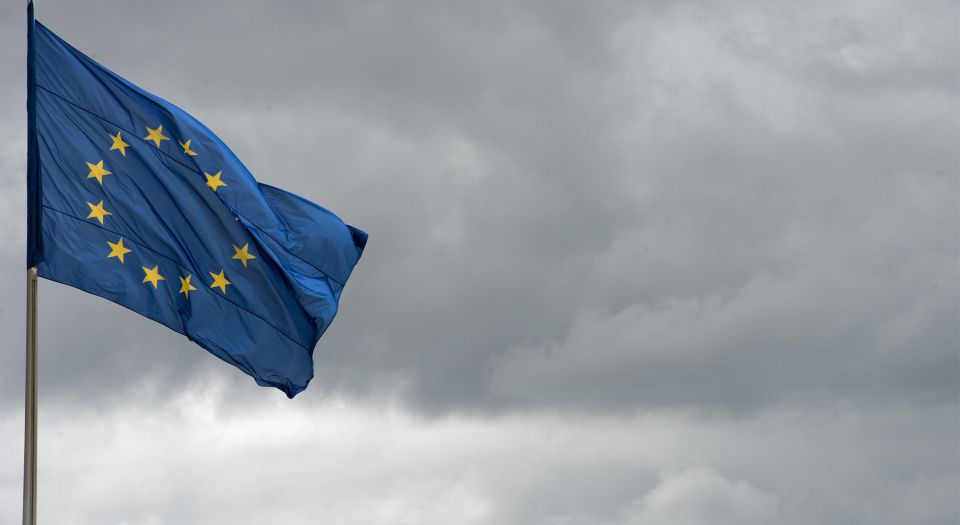 Would life outside the European Union be a 'leap in the dark', condemning Britain to a precarious and precipitous future, or might Brexit be an opportunity to liberate ourselves from an undemocratic and anachronistic institution that no longer serves our interests? These are the two scenarios now being presented to the British public, should it vote to leave the EU on 23 June. Yet both prospects rest on a dubious presumption: that the EU would survive intact following Britain's departure.
Prior to France's regional elections in December, Marine Le Pen, the Front National leader, gave an interview to the Daily Telegraph. She explained her support for the UK's secession: 'Brexit would be marvellous – extraordinary – for all European peoples who long for freedom', she said. 'It will be the beginning of the end of the European Union… I compare Brussels to the Berlin Wall. If Great Britain knocks down part of the wall, it's finished, it's over.'
The EU existed in various forms before the UK joined, and it could of course function were it to leave, but the secession of the world's fifth largest economy would severely compromise the EU's integrity. It would also set a humiliating precedent: no state has ever left the EU.
Britain's obstinacy and perseverance has already exposed cracks in a tottering union that's throwing back up internal borders as we speak. The Dutch prime minister, Mark Rutte, accuses Britain of 'opening a Pandora's box', and no wonder he's fretful: a poll published on Monday showed that 53 per cent of people in the Netherlands would also like a plebiscite on EU membership. At present, 44 per cent of the Dutch population want to remain in the EU, with 43 per cent wanting out.
Elsewhere, the Czech prime minister, Bohuslav Sobotka, also warned this week that Britain leaving could prompt a 'Czexit' in a country now deeply hostile to the EU. Three-fifths of Czechs say they are unhappy with EU membership and 62 per cent said they would vote against it in a referendum. The French, for all their customary jibes about 'perfidious Albion', are now beginning to talk about 'Franxit'. Even Serbia, that one-time pariah nation in the eyes of Western Europe, has gone cold on the union. Aleksandar Vucic, the Serbian Prime Minister, now says that EU membership is no longer the 'big dream it was in the past'.
Of all those we should pay heed to on the EU, it's the Serbs who are most instructive. They were the most senior partner in a rancorous, unhappy, out-dated, multi-ethnic federation – Yugoslavia – the collapse of which was preceded by one member (Slovenia) seceding unilaterally. A consequent domino effect is inevitable when one member leaves a quarrelsome, dysfunctional federation. It happened in the Eastern Bloc in 1989 and in the Soviet Union in 1991.
Whatever positive or negative outcomes Brexit may bring, the EU is past its sell-by date. It never helped to bring peace to Europe; its establishment was a symptom of a desire for peace, not the cause of it. Just as the Thirty Years War of the 17th century prompted Europe to make the collective mental decision never again to go to war with itself over religion, the carnage of the First and Second World Wars ushered in a new thinking among Europe's great powers never again to fight over nationalism. Eighty years on and Germany no more desires to invade Poland than do French Catholics seek to massacre French Protestants – as they did a few centuries ago.
The EU was erected on an unfounded fear that Europe might descend once more into continent-wide, nationalist bloodletting. As Denis Healey, the former Labour defence secretary, once said of EU-philes: 'Their Europeanism is nothing but imperialism with an inferiority complex.' The EU was built on the twin pillars of pessimism and fear, which is why you still hear little else from the pro-EU camp today.
With the collapse of the EU, we will still go on trading and co-operating with each other in this digitalised, decentralised, globalised world, because historic enmities have vanished. We Europeans will certainly be happier once we're no longer compelled to live in the same house and share a bank account. The desire for European fraternity was a noble idea and of its era, but 1945 was a different time and a different place.
---
Celebs posing in the jungle
Several actors, comedians and other simpering dunces from the entertainment fraternity, with Jude Law leading from the front, have been to visit the Calais 'jungle', to raise awareness of the plight of those in the French migrant camp. The playwright Tom Stoppard explained his logic for lending his support as follows: 'There are all these arguments and counter-arguments, but finally you have to go with something deeper: what do you feel is right? What would you feel more or less ashamed of? I would rather be wrong this way.'
Europe's fastest growing industry, people smuggling, is now worth more than $6 billion. Refugees hand over life savings to these criminals and risk death to make their way from Turkey through other safe European countries to the northern French coast, where their false dreams are shattered. Helping to sustain Calais as a destination for migrants is the equivalent of purchasing slaves in order to free them or paying a ransom to kidnappers: it prolongs and exacerbates a cycle of misery and death.
Perhaps we should salute Stoppard for his honesty. He admits that his own feelings of self-worth are of foremost importance, even when admittedly 'wrong'. Superficially compassionate thesps and actors prefer to feel good rather than do good.
---
Nietzsche takes on the media
Last week, I complained how news filtered through social media was supplanting the dead-tree press, making our mindsets more prurient, narrow and superficial. I'm now having a rethink as to how new this development is. I recently discovered an 1876 essay by Friedrich Nietzsche in which he deplores the effects of the new-fangled, popular press:
'Now there is but one kind of seriousness left in the modern mind, and it is limited to the news brought by the newspaper and the telegraph. Improve each shining hour, turn it into some account and judge it as quickly as possible! – one would think modern men had but one virtue left – presence of mind. Unfortunately, it much more closely resembles the omnipresence of disgusting and insatiable cupidity, and spying inquisitiveness become universal.' (1)
Nietzsche would no doubt despair of Facebook's new multifarious 'like' options.
Patrick West is a spiked columnist. Follow him on Twitter: @patrickxwest
(1) Thoughts out of Season, by Friedrich Nietzsche, TN Foulis, 1910, p142
To enquire about republishing spiked's content, a right to reply or to request a correction, please contact the managing editor, Viv Regan.