Trainspotting: crude, rude and brilliant
The stage adaptation of Irvine Welsh's classic does not disappoint.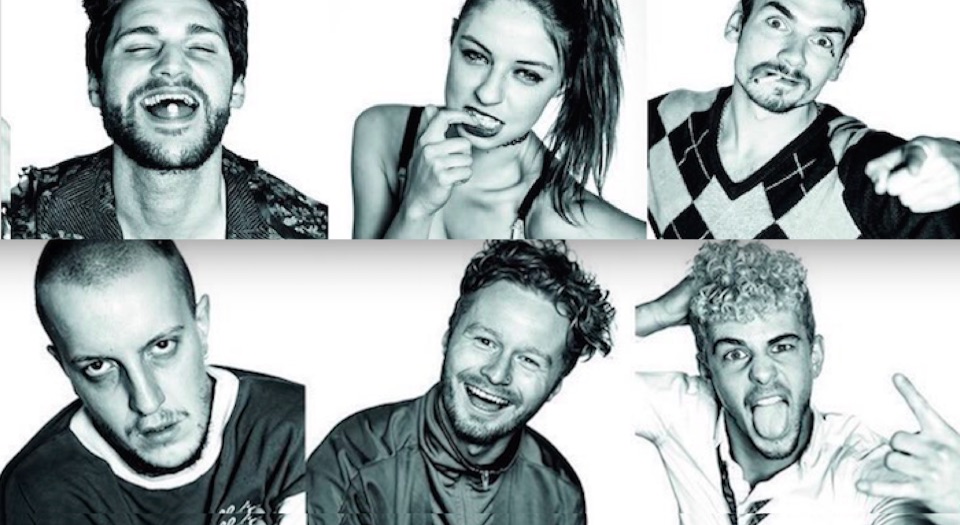 'Thir must be less tae life than this.'
So says Mark Renton, the narrator and central character of Irvine Welsh's seminal novel, Trainspotting. And, just in time for the 20th anniversary of the film adaptation, Welsh's darkly humorous underworld has been brought to life on stage.
Founded in 2013 by Scottish actor Greg Esplin, In Your Face Theatre, which is behind Trainspotting, promises to bring 'edge-of-your-seat experiences' to theatres across the UK. To say I was on the edge of my seat during Trainspotting, staged at the King's Head Theatre in Islington, is putting it mildly. I was on the edge of my seat, shoved off it, sat on, offered Glen's Vodka and showered in spit and Buckfast. I'm not exaggerating when I say that this energetic production featured some of the best young actors I've ever seen.
As the doors to the theatre were opened, there was no doubt as to what kind of performance we were letting ourselves in for. The characters danced with glowsticks to 'Ebeneezer Goode' and other early-90s club anthems, only stopping to shout in our ears about how good the speed was as we clambered to our seats.
The star of the show was, of course, Renton, played by Gavin Ross, who began the show with the notorious bedsheet scene – standing stark naked, covered in fake shit, towelling himself down amid the horrified audience. However, my favourite actor was Chris Dennis, who played Begbie. Not just because he was drop-dead gorgeous, but because his angry monologues were mesmerising, fast-paced and utterly hilarious. The entire cast was slicker than the vodka- and piss-covered floor of the stage, with perfect and committed performances so enthralling it was hard to believe you weren't actually off your nut right there with them.
The play didn't disappoint and all the best moments from the book were included, from the speed-enhanced job interview to the infamous toilet scene, during which Renton pelted the audience with used condoms, toilet tissue and much worse. But what made this play so excellent was its ability to have you in stitches one minute, before moving you to stunned silence the next. Watching Sick Boy cradling a dead baby was incredibly disturbing, and Erin Marshall's performance as the distraught Alison was unforgettable.
Most of all, it was thrilling to find myself feeling shocked by the antics on stage. The actors weren't afraid to get their kit off, which made the sex scenes dead funny and Tommy's gruesome death all the more harrowing. We were called 'cunts' and 'sluts', told to 'fuck off', mocked for our appearance and even snogged. It was thoroughly enjoyable to be sat in the heart of Islington, the home of vegans and offence-takers, watching young actors literally giving two fingers to polite society. In any other 'immersive theatre' experience I would have cringed, but Trainspotting was an example of how breaking down the barriers between the actors and the audience can actually work.
In a sea of lame, half-arsed performances, Trainspotting is a raucous wave of filthy brilliance. Everyone should see it. Sadly, Trainspotting's stint at the King's Head has completely sold out, but it's worth the trip to Bristol, where it's being performed next. Trust me, you'll be talking about it for weeks.
Ella Whelan is staff writer at spiked. Follow her on Twitter: @Ella_M_Whelan
Tickets are available for Trainspotting at the Tobacco Factory in Bristol. Buy yours here.
To enquire about republishing spiked's content, a right to reply or to request a correction, please contact the managing editor, Viv Regan.