Let London party
My vision for London: fight for our right to stay out all night.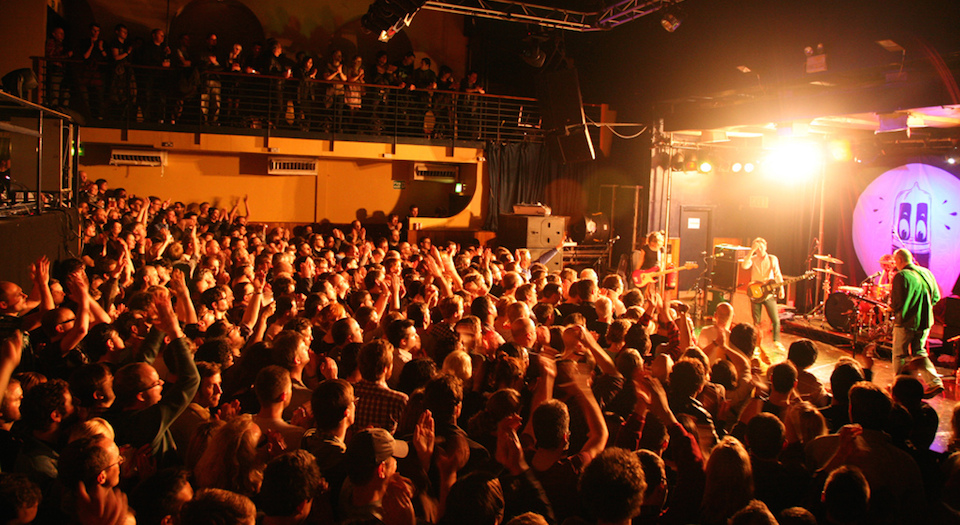 Despite the global financial recession, London's nighttime economy has been booming (it is worth over £66 billion to the UK each year). As cultural critic Lloyd Bradley noted, the emergence of grime and dubstep music – fermented in east London squats and south London raves – has continued a century-long trend of London setting the sound for a global party.
But London's new mayor will inherit a nighttime industry facing unprecedented pressure. Major London landmark clubs, where previous generations danced away the recession blues, have started to go under at an alarming rate. Soaring rents in the capital, combined with ever-present infrastructural tensions, have placed onerous demands on venue-owners as previously disused warehouses and abandoned areas are gentrified by affluent young families.
The Night Time Industries Association has argued that London's nightlife is at the sharp end of local authorities' petty authoritarianism, with a proliferation of anti-social-behaviour regulation placing extraordinary demands on venues to police the behaviour of punters, sometimes long after they've left the club.
The new mayor will be in a unique position to support and lead on London's policy in this area. But most importantly, he must encourage London to compete with the thrilling nightlife capitals of the world, like New York, Berlin and Amsterdam, and exceed them in scope. Here's what the new mayor needs to do:
Celebrate the Night Tube
Given that Boris Johnson's first act as mayor was to introduce a notorious booze ban on the Tube, it's ironic that his parting gift is likely to be the belated agreement for the service to run 24 hours a day at the weekend, on limited lines.
The new mayor needs to continue to support the 24-hour Tube and encourage its extension. The development of the nighttime city is one of the most important features of a liberal, modern society. Official recognition of citizens' freedom to party is a mighty way for policymakers to demonstrate their trust in the people.
But none of this will be possible unless the new mayor can hold his nerve. Make no bones about it: the Night Tube is not first and foremost a boost for business or benefit for those who work anti-social hours. It's a 21st-century vomit comet: a shuttle service for boys and girls of all persuasions to escape the daily grind for a few hours of shameless hedonism. The Night Tube will be a lairy, tanked-up cross-section of modern London at its most boisterous.
Got that? Good. Never apologise. Never regret: it's progress.
Appoint a Nighttime Champion
Everyone remembers New Labour's obsession with appointing an unelected, technocratic tsar for whatever problem was in the morning newspaper. Boris Johnson's plans to unveil a so-called 'night mayor' to police London's streets provoked much tittering and eye-rolling. Calls for a dubious job title, such as Nighttime Champion, to provide a voice for anything in a policy debate should provoke similar cynicism. Yet ever since a high-ranking council official announced his creeping horror that London may come to resemble Berlin – 'where people just happily sit around, drinking and laughing in the street, at all hours' – I've come to the firm conclusion that we could do with voices enthusiastic about the nighttime economy engaged in policymaking.
London officialdom is not populated by killjoy old duffers: in fact, many of the older councillors are eminently sensible liberals. It's the thought that they'll be increasingly replaced by the puffed-up killjoy bureaucrats of contemporary student politics that's frightening.
With an ever-lengthening list of powers, such as temporary exclusion notices, handed to local authorities and police to close down venues with little notice, it wouldn't hurt to ape Amsterdam and Berlin in appointing a figure who understands the challenges faced by the nighttime sector.
Keep the public in it
From drink spiking to bum groping, there is no better barometer of the latest anxiety in polite society than what the raucous, uncouth masses are getting up to after dark.
The sad truth about today's ravers is that they're possibly the most boring in history: drinking less, taking fewer drugs, having fewer fights, and generally behaving more responsibly than previous generations.
But you'd never guess that from the constant bombardment of risk-packed scare stories thrown about in media and policy debates on nighttime behaviour. An ideal policymakers' world is one where clubbers get ferried to and from private members' clubs (where no one will cause much trouble), have a few bottles of well-taxed beer and leave the dangerously unpredictable business of copping-off to the carefully managed world of hook-up apps.
London's new mayor, above all else, must be prepared to stand up for those who still want the gloriously messy and public hedonism of the dancefloor – before it disappears for good.
David Bowden is a spiked columnist.
Visions for London is a series of mini manifestos aimed at raising the stakes in the upcoming London mayoral election. To submit your ideas, email Tom Slater.
To enquire about republishing spiked's content, a right to reply or to request a correction, please contact the managing editor, Viv Regan.