The dangerous narcissism of Earth Hour
We should not be demonising electricity — we should be celebrating it.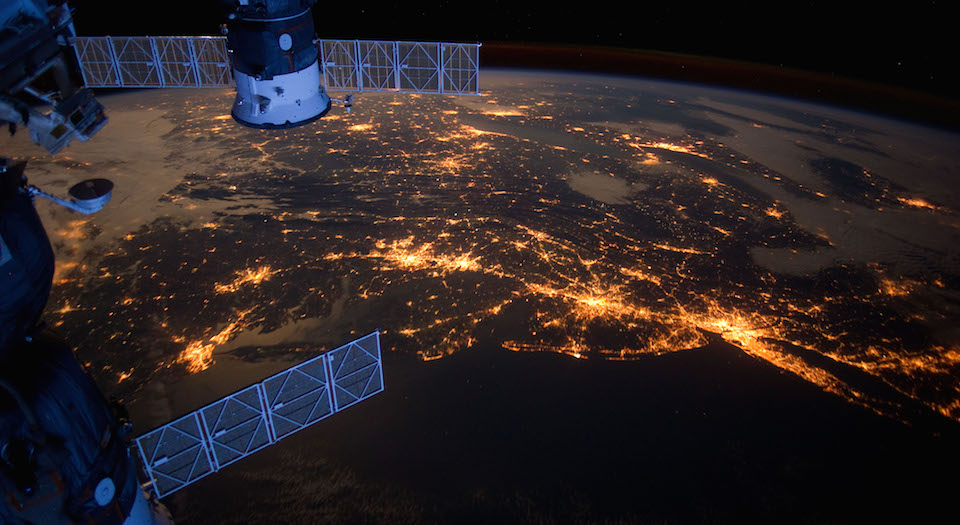 On 19 March every year, millions of people in developed countries spend 60 minutes of their lives reeling in collective guilt over the evil of fossil fuels. But when people turn off the lights for Earth Hour, they only hold a candle to their own ignorance.
Earth Hour is exactly the type of feel-good event today's environmentalists seem to relish. It provides a readymade opportunity for people to flaunt their social conscience by denouncing industrialisation, electricity, fossil fuels and the other 'excesses' that make 21st-century life worth living.
But what these candle-waving, middle-class do-gooders forget are the 1.3 billion people who will spend all of 19 March in the dark – not out of some desire to be close to nature, but because that's how they spend every other day of the year.
How long without electricity would today's Earth Hour enthusiasts last before their warm inner glow turned to despair? Perhaps if people were forced seriously to contemplate life off the grid, they'd come to accept the empirical fact that nothing has done more to advance the plight of humanity than cheap, reliable electricity.
The problem with Earth Hour isn't that burning candles actually emits more carbon than using a lightbulb, nor that large numbers of households simultaneously going dark disrupts the power grid and actually increases emissions.
No, the problem with Earth Hour is that it makes a villain out of electricity provision, the very thing that's allowed humanity to rise out of abject poverty and reach the standard of living we enjoy today. So, since you probably won't hear it anywhere else, here are just a few of the tremendous benefits of cheap, reliable electricity:
It feeds the world

Worldwide poverty is at its lowest rate in human history. This is in large part because of the modern methods of mass food production that depend on cheap electricity. Industrial farming practices, including irrigation, mass food storage and transport, would all be impossible if environmentalists had their way. In the Middle Ages over 90 per cent of Europe's workforce worked on farms; today, less than five per cent does. This has freed millions of people from backbreaking labour to develop their own skills and talents, which in turn have enriched our lives.
And once this mass-produced food reaches our homes, it is electricity that allows us to cook it quickly and safely, without exposing ourselves to health risks from chronic smoke inhalation. Two million people in developing countries still die each year from noxious fumes caused by traditional indoor heating and cooking practices. This gives some insight into what cheap electricity has meant for human welfare.
It saves lives
Electricity has made possible the advances and wide availability of modern medicine, from vaccines to antibiotics and surgery. According to the World Health Organisation, the measles vaccine alone has saved over 17million lives worldwide since 2000. This wouldn't have happened had there not been cheap, electrically powered refrigeration for the storage and transportation of the vaccine.
It creates prosperity
As Bjorn Lomborg, author of The Skeptical Environmentalist, points out, the electricity available to people in wealthy countries is roughly the equivalent of having 56 servants working for you in pre-industrial times. It's easy to forget this if you have the luxury of boiling a cup of tea and sitting down to watch a digitally recorded episode of MasterChef once your annual 60 minutes of environmental self-flagellation is up. But for the people of, say, Liberia or South Sudan or Sierra Leone, every hour is Earth Hour. Life is short and illness often deadly. People spend most of their waking hours fighting a neverending struggle for basic necessities like food and shelter.
There is no doubt that our prosperity has come at a cost to the natural world. But if we care about making the world a better place, the last thing we should be doing is turning off the lights. If what we want is a genuine accommodation with Mother Nature, we should be concentrating humanity's collective energies on finding cleaner and cheaper ways of sustaining modern life, not harking back to some pre-industrial fantasy.
Contrary to the delusions of eco-pessimists, cheap electricity is exactly the kind of innovation we need more of. London's air quality today is the best it's been since coal became a common fuel for lime burners in the early Middle Ages. Why? Because thanks to electricity, factories are no longer run on coal power. Nor do households have to burn it to cook and stay warm.
The idea that human progress actually helps the environment flies in the face of everything today's environmental zealots hold dear. In their eyes, humanity must repent for daring to industrialise. That means putting an end to the wealth and material excess that characterise our daily lives.
If people are actually interested in saving the planet, they'd be better off lighting their houses with electricity, not mourning human progress in the dark.
John Slater is a Young Voices Advocate, and an Australian writer based in Washington DC. Follow him on twitter, @JohnSlater93.
To enquire about republishing spiked's content, a right to reply or to request a correction, please contact the managing editor, Viv Regan.