The smug nonsense of 'What about Ankara?'
It's no mystery why Brits are more shocked by the Brussels bombs – they hit closer to home.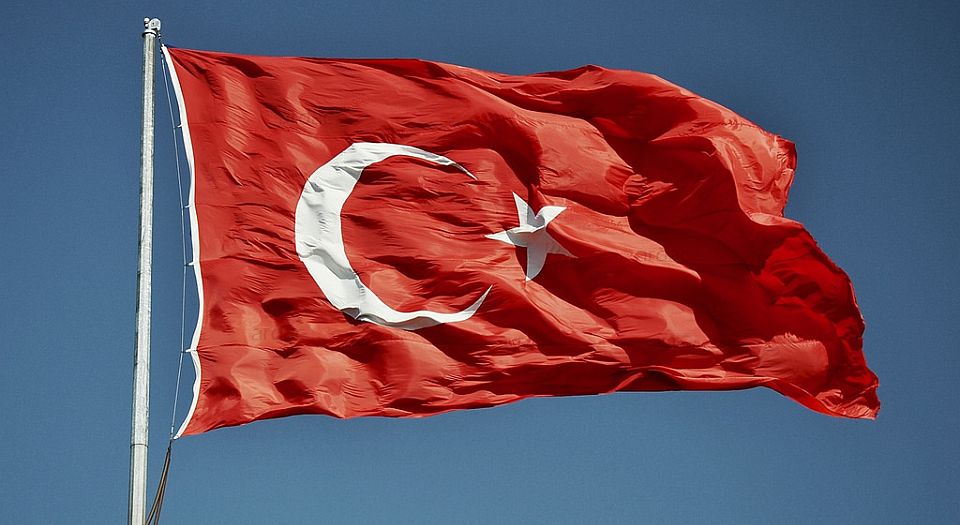 After the Paris attacks in November, the conscience of social media – its perpetually indignant, self-righteous class – tweeted that we hadn't showed comparable or sufficient pity for the unfortunates of Lebanon, who had also recently been subjected to terrorist attacks. This week, the moral indignants have stoked up a repeat moronic inferno, this time castigating us for showing solidarity with Belgium, but not Turkey.
'Where was our cartoon for those who have died in Turkey at the hands of terrorists? Why didn't Downing Street raise the Turkish flag after the atrocities in Ankara?', writes Yasmin Ahmed in the Independent, a sentiment parroted by the usual cabal of shrill imbeciles.
This seems a peculiar, selective form of righteousness. The indignants didn't display much public empathy following the attacks in Lebanon or Turkey at the time – they didn't change their avatars accordingly or lay flowers outside embassies. Maybe I missed this. Or maybe their righteous fury and noisy compassion has been retrospectively concocted.
Yasmin Ahmed laments that 'Turkey remains just outside of our realm of care, not close enough in proximity to afford our grief'. Precisely. We have fewer degrees of separation with the people of Brussels, a city literally closer to home, a place where most of us have been. Most of us even understood snippets of the French spoken by the survivors of the attacks.
Bombs in Brussels have an 'it could have been me' factor that those in Ankara lack. This is why we had none of this smug nonsense in the wake of the London attacks of 2005. British people were simply too consumed by the horror on their doorstep and too frightened to indulge in such phoney, 'what about…' grandstanding.
I'm sure the Turkish media devoted far more attention to the attacks on their own soil than to those in Belgium. And rightly so. This is the how the media works, it being almost its duty to conduct itself so. This doesn't mean Turks are selfish or indifferent to the suffering of the people in Belgium at the moment.
In the eye of the beholder, not all lives are equal. To say, accusingly, that 'you showed solidarity with Brussels but not Ankara' is like saying 'you cried at your mother's funeral, but not at my mother's funeral'. No one either would berate a mother for feeding her own child at the expense of a stranger's.
All victims are not equal and we all know it. If you believe it's hypocritical and Eurocentric that we don't show equal sympathy with the people of Turkey, then what about the people of Maiduguri, Nigeria, where 22 people were killed in a suicide bomb attack last week? Where's the empathy, too, for those killed in two Islamist attacks in Niger, also last week? Where's your tears for them? Maybe you don't think black lives matter. I find your hypocrisy breathtaking.
---
Never trust a man who says he's a feminist
'I am going to keep saying loud and clearly that I am a feminist, until it is met with a shrug.' Thus declared Justin Trudeau, Canada's right-on prime minister, in front of a United Nation's audience this week, to the evident delight of the enchanted female delegates. Trudeau is a good-looking chap, and that he has marked himself to be a compassionate feminist must make him the tastiest catch in geopolitics today. Right, ladies?
Wrong. Never trust a man who says he's a feminist. The words 'I'm a feminist' uttered from the mouths of males is up there with 'I love refugees in Calais' and 'I love the NHS' in terms of self-regarding attention-seeking masquerading as high-minded altruism. And 'I'm a feminist' has an added layer of menace, being the words every young man has tried at least once in an effort to seduce a woman. The pronouncement is the trademark of creeps.
The most 'progressive' and conspicuously kindly types usually tend to be the most devious and wretched. Contrast, for instance, George Galloway's right-on politics with his personality. Or compare the enlightened and liberal words of the SNP with the belligerent carry-on of its hardcore supporters. We might include arch-humanists who profess to love humanity, but who aren't very good with people. I include in this category Robespierre and Stalin.
Then there are men who protest they are 'feminists'. Beware such insidious guile. In the same week Trudeau boasted as much, Canada also signed an arms deal with Saudi Arabia – that bastion of gender equality – worth $15 billion. 'I'm a feminist' is gesture politics at its most mendacious.
---
No, Hergé was not a racist writer
'Tintin's racist history: symbol of Brussels solidarity is uncomfortably divisive', runs the headline in an article on Salon, which takes issue with the most famous fictional reporter to come from Belgium being turned into a symbol of defiance and sympathy.
The author, Scott Timberg, makes the mandatory reference to the early work, Tintin in the Congo (1930), which did indeed laud Belgian colonialism and infantalise the African natives. He also mentions the fact that Tintin's creator, Hergé, worked for a German-run newspaper during the occupation of Belgium in the Second World War, concluding: 'Tintin's creator was often associated with a reactionary and racist tradition, and the Brussels attacks seem to be bringing out their share of reactionary and racist responses, it may be time to pick another symbol.'
But you know what – a lot of Europeans were racist and sympathetic to colonialism in the 1930s. And let us not forget that, from a political perspective, Hergé's work matured rapidly. King Ottokar's Sceptre, serialised weekly in Le Petit Vingtième from August 1938 to August 1939, famously satirised the Anschluss, featuring a political agitator with the obviously hybrid name 'Müsstler'.
While Hergé worked for Le Soir when it was under Nazi control, he didn't become a propagandist, like PG Wodehouse. In this spell, Hergé made his least political and most fantastical, otherwordly works, notably The Shooting Star and The Seven Crystal Balls.
Hergé's work became ever more cynical with age. The Castafiore Emerald (1963) savaged the dumbed-down popular press that created, rather than reported, the news, while his last work, Tintin and the Picaros (1976), left the reader with the impression that all politicians and revolutionaries are as corrupt and corruptible as each other. A 'racist writer' Hergé certainly was not.
To enquire about republishing spiked's content, a right to reply or to request a correction, please contact the managing editor, Viv Regan.