The Archers: fiction or propaganda?
Someone should tell the producers that soaps are meant to entertain, not 'raise awareness'.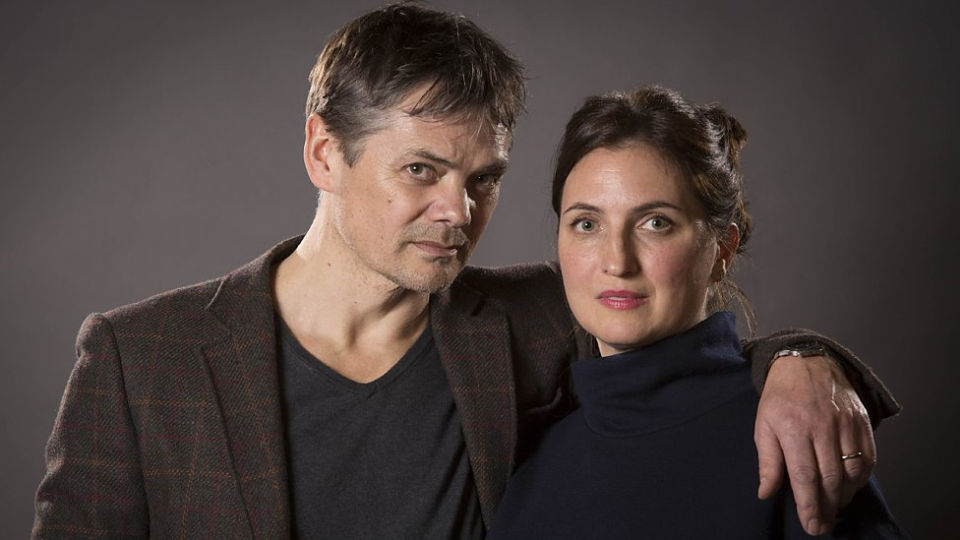 The internet has been abuzz with discussion about the most boring radio programme in the world: The Archers.
BBC Radio 4's rural soap opera has decided to spice things up. Instead of the usual stories of pig sickness and minor village-fete catastrophes, it has focused in recent weeks on domestic violence. Helen – anyone wanting to know her backstory should contact my parents, who are both avid fans – finally snapped after years of domination and control by her partner Rob and stabbed him in the chest. Rob survived. The Archers' writers anticipate that the fallout from the stabbing will dominate storylines for the next year-and-a-half. They also indicated in an interview after last week's stabbing episode that the script had been written with the assistance of domestic-violence charities, and was based on the experiences of real women in controlling relationships.
Suddenly, The Archers provided the perfect excuse to discuss 'controlling and coercive relationships' in real life, with many leaping to defend Helen's actions. Some claimed that Helen's story was an 'everyday story of domestic abuse', illustrating the plight of the many women trapped in controlling relationships. One columnist suggested 'we all know a Helen and Rob'. Others pointed out that Helen's story was particularly pertinent at a time when domestic-violence services, including women's refuge shelters, were being cut by the Conservative government. Helen had become the imagined conduit for psychologically battered women everywhere and the perfect excuse to expose the apparently hidden problem of domestic abuse among the middle classes.
The speed with which this fictional Archers's storyline was interpreted as an everyday reality shows how obsessed contemporary society has become with the notion of 'psychological abuse'. Today, the complex interactions that inform our relationships are being increasingly pathologised. Domestic-violence charities now classify emotional abuse as 'yelling, name-calling, blaming and shaming'. One domestic-violence website says emotional abuse can include 'mocking' or 'laughing at someone in front of others'. Behaviour which may once have formed a relatively normal part of people's interactions has been recast as potentially abusive. Tellingly, many guides highlighting emotional abuse emphasise that those who are being emotionally abused 'may not know it is happening to them'. The implicit suggestion is that external others – namely domestic-violence experts – understand people's relationships better than they themselves do.
This focus on emotional abuse has been mirrored by recent changes to the law. So in 2012, the official definition of domestic violence was expanded to include emotional abuse, in an effort to target more relationships involving young people. And in 2015, controlling and coercive behaviour in an intimate relationships became a criminal offence under the Serious Crime Act, meaning the police were given licence to intervene in apparently controlling relationships at an early stage.
This obsession with 'controlling' and coercive relationships does real harm to our understanding and treatment of domestic violence. It leads to the distortion of statistics by bundling up allegations of otherwise harmless 'harassment' with serious incidents of physical violence. Hence the government reports the statistics around domestic violence under the broad umbrella of 'violence against women and girls', a category that includes everything from minor harassment to serious violence. By encouraging the police to treat such a broad range of behaviours as 'domestic abuse', campaigners actually channel resources away from those relationships in which women may be in serious danger and into investigating relationships involving messy breakups and slightly obsessive courtship.
In case anyone needs reminding: Rob and Helen's relationship is fictional. We do not all know a Helen and Rob. We know real people, with real and complex private lives. These lives are not written with the assistance of a domestic-violence charity. They are shaped in the sometimes turbulent and unpredictable world of human relationships. The danger of the developing panic around emotional abuse is that we become less tolerant of the peculiar dynamics that make relationships work. The broad category of emotional abuse emerging today encourages us to make judgements on other people's relationships as though we were listening to a story, all the while inviting greater involvement of the authorities in our relationships. Rob and Helen's storyline may be good drama, but it would be truly tragic if we let the fictional goings-on in Ambridge shape our understanding of the far more complex relationships that exist in the real world.
Luke Gittos is law editor at spiked, a solicitor practising criminal law and convenor of the London Legal Salon. He is the author of Why Rape Culture is a Dangerous Myth: From Steubenville to Ched Evans. (Buy this book from Amazon(UK).)
To enquire about republishing spiked's content, a right to reply or to request a correction, please contact the managing editor, Viv Regan.