Prevent: this is state censorship, not 'safeguarding'
The UK counterterror strategy is strangling debate on campus.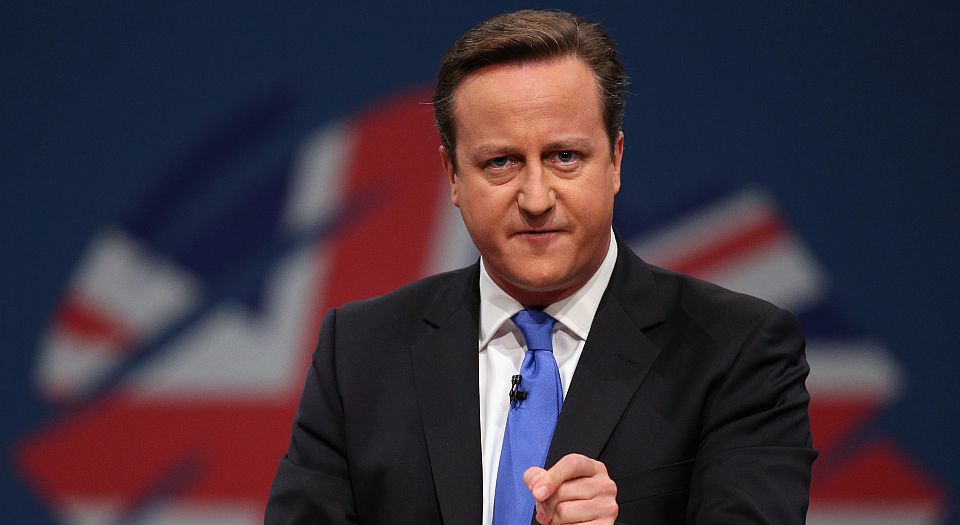 The impact of the government's new counterterror measures is already being felt on campus. While we were told the new Prevent Duty, introduced last year, would only affect 'hate preachers', it has actually stifled discussion of terrorism and Islam more broadly. Robert Verkaik, a biographer of Jihadi John, recently pulled out of speaking at the University of Westminster after he refused to sign up to the university's Prevent-inspired 'code of practice'. At my own university, York, Prevent has had a chilling effect on student discussion, with our Islamic Society chair describing it as creating a 'very hostile environment'.
The Prevent Duty – which put the existing Prevent Strategy measures on a legal footing – is, ostensibly, about protecting and caring for students. It spells out the safeguards universities are required to have in place before allowing speakers on campus. When prime minister David Cameron announced the new measures in September, he said it was every public institution's responsibility to deny all extremist ideas 'the oxygen they need to flourish'. But, rhetoric aside, it was clear that this was aimed squarely at Islamist hate preachers.
Cameron's narrative relies on the idea that people are drawn into Islamist extremism by coming into contact with 'radicalising' hate preachers. With dangerous views lurking around every corner, the thinking goes, it is our civic duty to prevent Muslim citizens in particular from hearing these ideas – lest their fragile minds be tainted and they are compelled to make the journey to Syria. This is infantilising nonsense. So-called radicalisation is caused by a variety of factors – alienation, a lack of assimilation, genuine belief in radical teachings. Attending an hour-long talk by an extremist imam will not instantly warp someone.
The sorts of students 'vulnerable' to these ideas, we're told, are those already sympathetic to them – namely, young Muslims. Not only does this cast all Muslims as potential terrorists, and not as morally autonomous people, it also makes it harder to challenge extremist ideas. If we prevent Islamist preachers from speaking on university campuses, we lose an opportunity to contest their ideas, or engage with those in the audience who may already harbour similar views or find jihadist ideologies attractive. Clamping down on hate preachers makes it far more difficult for us to engage with the extremist elements in British society, and it makes it more likely that more young Muslims will feel alienated.
Instead of protecting students, we're infantilising them. Suggesting that hearing a hate preacher will, in and of itself, spur young people on to acts of terror both undermines personal responsibility and ignores the causes of Islamist extremism. It also betrays a profound, pathetic pessimism. Cameron seems to think that 21st-century Britain, a country supposedly built on liberalism, individual freedom and the values of the Enlightenment, is incapable of withstanding barbarous and violent rhetoric. In his fight against Islamist extremism, he has not considered for one second that we, the little people, may be able to challenge, and resist the lure of, these ideas.
By and large, students are capable of distinguishing right from wrong, evaluating arguments and challenging views they disagree with. The best way to extinguish stupid or bigoted beliefs is to allow them to be voiced and attacked on their own merits. If we push extremists off campus, we deny students the opportunity to pick their arguments apart. What's more, who decides what constitutes an extremist? Judges? Some sort of inquiry? Policing extremism on campus is not only unworkable, it undermines the entire point of a university – a place where young people should be encouraged to think differently. Students cannot do this when we deny them access to views that make us uncomfortable.
We have already seen censorship on campus in the form of Safe Spaces and trigger warnings – but Prevent is even more concerning. State censorship in the UK has grown over decades. From hate-speech legislation to policing speech on social-media, we now have to negotiate a complex web of regulation and censorship. Prevent goes even further, actively censoring not just offensive speech, but specific forms of political speech, via top-down directives from the highest levels of government. It doesn't matter who the intended target is – as soon as we allow the government to clamp down on any 'radical' views, and as soon as universities accept this as the norm, then all views come under threat.
Ciaran Morrissey is a student at the University of York.
To enquire about republishing spiked's content, a right to reply or to request a correction, please contact the managing editor, Viv Regan.